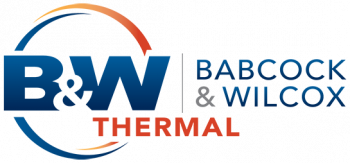 Engineered for Efficiency
Clean energy is efficient energy. B&W has been traveling a clear path to cleaner energy for over 150 years. In 1867, Stephen Wilcox said, "there must be a better way" to safely and efficiently generate power — and that's exactly what we've been doing since George Babcock joined Mr. Wilcox
Improving efficiencies contributes dramatically to safer, smarter and more reliable operations.
We never stop working to be the premier trusted provider of the world's most efficient steam generation equipment, aftermarket parts, construction, maintenance and field services for power generation and industrial applications.
From the initial patent in 1856 for the world's first inherently safe water-tube boiler to diverse technologies using the latest advanced steam cycles, our robust thermal energy solutions deliver reliability, availability and long-term operation.
A history of firsts, all engineered to last.