B&W's line of Optimus™ engineered products are custom designed, then fabricated in our Chanute, Kansas, manufacturing facility. We provide a wide range of waste heat recovery and heat transfer equipment for process industries worldwide, including sulfuric acid plants, thermal oxidation systems, process gas coolers and sulfur recovery.
Download Engineered Products Brochure (PDF)
Firetube waste heat boilers
Firetube waste heat boilers recover valuable energy from hot process gases for a variety of applications including sulfuric acid plants, thermal oxidation systems, process gas coolers and sulfur recovery. With our ability to handle large and heavy vessels, we can design, manufacture and ship extraordinarily large units.
Our proven design and operational standards for such things as circulation ratio, retention times, corrosion allowance, and blow-off configuration improve the life and reliability of the boiler. For high-capacity sulfuric acid plants we offer a system with two boilers operating in parallel with a common steam drum to accommodate very high-heat duty and steam production requirements.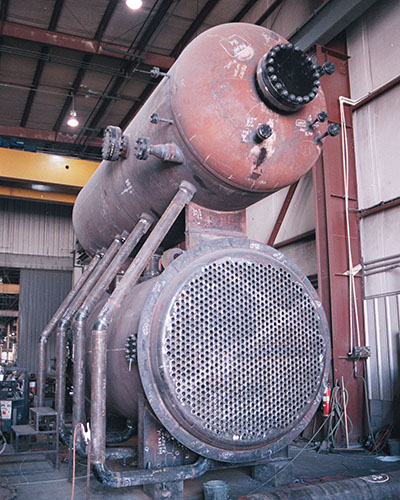 Watertube waste heat boilers
Watertube waste heat boilers recover valuable energy from hot process gases for a variety of applications including thermal oxidation systems, furnaces / incineration and process gas coolers. We optimize the users' return on investment by custom designing each boiler based on specific gas conditions and site requirements. The boilers are designed and constructed to either ASME Section I or Section VIII.
B&W offers these boilers with a variety of materials and casing constructions including internally insulated and lined, refractory lined and membrane wall construction. Membrane wall construction allows for a gas tight, water-cooled, inner casing useful for high-temperature applications and corrosive gas (high SO2) applications. We have extensive experience with both common and less common alloys such as SA-213T11, SA-213T22, SA-213T91 and Inconel®.
Our watertube boilers optimize your investment by studying critical operating parameters including space availability, operating temperatures, fuel consumption, system capacities, and many others.
Economizers
Economizers are used to recover the useful heat in exhaust or flue gas before it is released into the atmosphere and transfer it to the steam production cycle. This increases the overall boiler thermal efficiency, resulting in more steam with less fuel. Boiler efficiency increases by approximately 1% for every 40°F the flue gas is cooled. Economizers provide a good return on investment and also help reduce carbon emissions.
We offer a complete range of packaged economizers for industrial boilers and for sulfuric acid plants. Each economizer is custom designed for the application. Whether the gas is clean burning or subject to fouling, B&W will select the proper tube configuration, metallurgy and heat transfer extended surface for the application.
We can also manufacture economizer pendant sections for utility or power boilers, including support systems and inlet/outlet headers and associated piping.
Economizers manufactured in our Chanute facility receive the benefit of onsite tube finning, innovative bending technology and superior pressure part welding quality.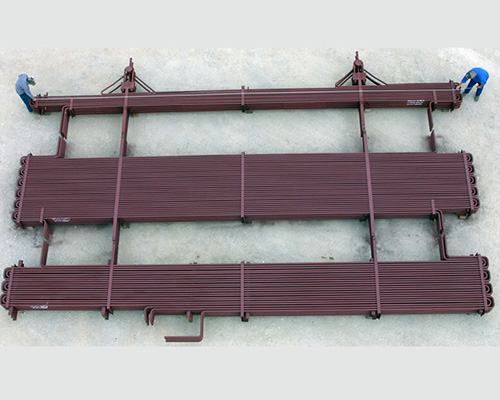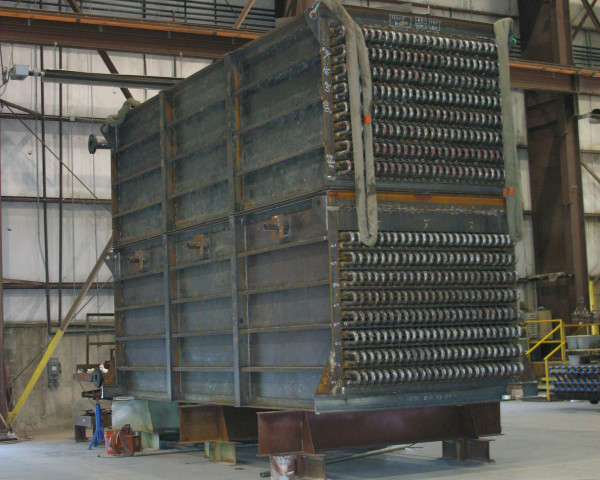 Sulfuric acid plant steaming equipment
Boilers for waste heat recovery systems are a critical component to the cost-efficient operation of sulfuric acid plants. We have extensive experience integrating waste heat boilers with a plant's sulfur burner and recovery system. This includes designing and fabricating for unique operating conditions such as high gas-side pressures, caustic environments and high operating temperatures.
Economizers and superheaters for sulfuric acid plants have relatively unique requirements due primarily to the relatively high gas-side pressure and the potentially caustic environment. Superheaters may also operate at high temperatures which can present additional challenges when coupled with the casing's high design pressure. Often these superheaters must utilize stainless steel casing materials at temperatures that provide a very low allowable stress and make thermal expansion a design concern.
We have 30+ years of experience serving sulfuric acid plants with quality design and fabrication of boilers, economizers and superheaters. Our unique manufacturing capabilities allow us to provide the highest standards of quality and workmanship.
Read our article on Reducing Potential Superheater Casing Failures.
Read our article on the Benefits of Cylindrical Superheater Casings for Waste Heat Recovery Systems.