About B&W's Diamond Power® Products
B&W is the original equipment manufacturer of all Diamond Power® boiler cleaning equipment, sootblowers, systems and replacement parts. Insist on the original!
B&W works with customers to help resolve their most challenging boiler cleaning issues. We combine resources across our international B&W Diamond Power Products group to provide customers with the best, co-operative and productive team – whether responding to new plant challenges or evaluating opportunities to improve performance of existing installations.
B&W Diamond Power boiler cleaning systems are available in steam/air, high pressure water, and dual-media air heater cleaning configurations. With more than a century of experience in boiler cleaning, you can depend on low maintenance, reliability, versatility and maximum cleaning performance backed by experience.
And, we provide the advanced camera technology to bring firing conditions visible in demanding environment. Customers benefit from our ability to provide service programs and allow our forward-looking clients to concentrate on their core businesses.
History of Diamond Power
A German immigrant named Raphael Herman establishes a company in Detroit for the manufacture of hand-operated boiler cleaning devices. This is the beginning of Diamond Power Specialty Company (DPSC).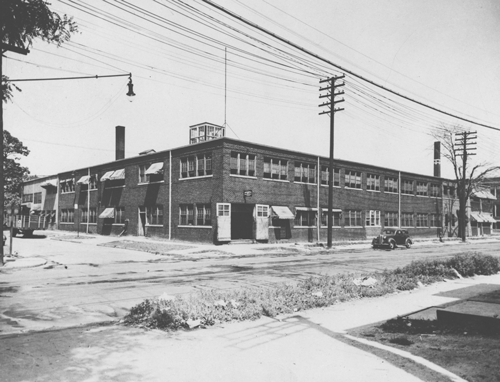 The Babcock & Wilcox Company (B&W) acquires controlling interest in DPSC. During the 1920s, the company develops a chrome-iron alloy element material and the first retractable sootblower to withstand ever-increasing boiler temperatures.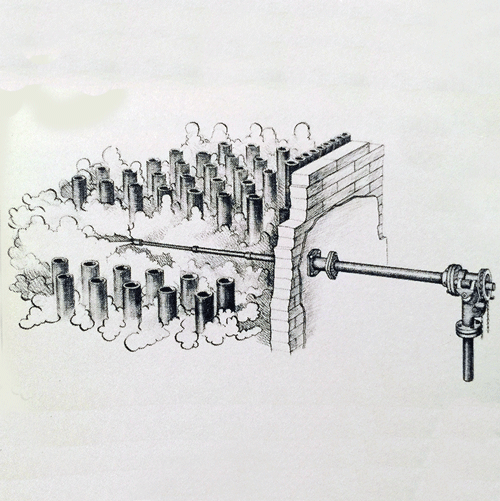 DPSC begins producing reliable, direct-reading water level gauges. The company also develops an automatic air puff sootblower which utilized bursts of compressed air (rather than steam) for cleaning boiler tubes. This development proved particularly valuable to the U.S. Navy during World War II; not only did it conserve the fresh water used for shipboard boilers, but it emitted considerably less stack discharge during sootblowing operations aboard ship, helping to conceal the ship's location.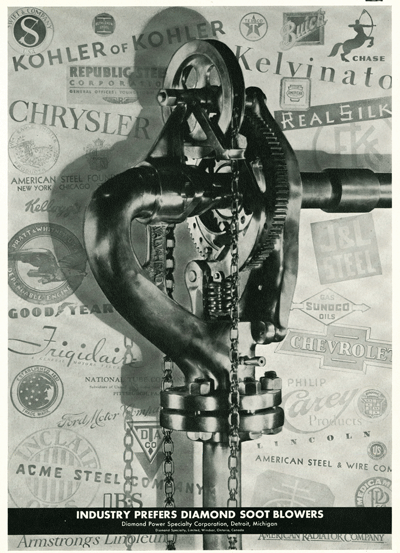 DPSC introduces a positive action poppet valve which is still an important feature of our sootblower product line. A closed-circuit television system is developed by the company for remote reading of boiler water levels.
DPSC moves into new headquarters in Lancaster, Ohio, and continues to improve upon its sootblower designs to clean ever larger fossil fuel-fired boilers.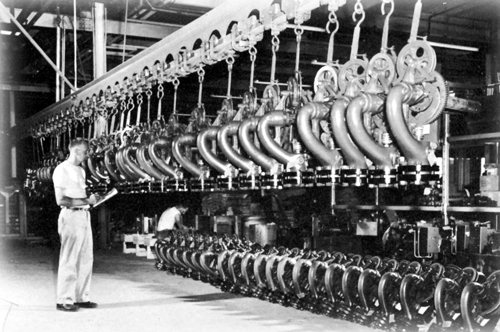 DPSC acquires Diamond Blower Ltd. of Southampton, England, which began a period of international diversification. It later relocated to Dumbarton, Scotland, and operates today as Diamond Power Specialty Ltd.
DPSC pioneers waterlancing technology as a means of cleaning high slagging, coal-fired boilers, and lengthens its long retractable sootblowers to accommodate increased boiler sizes, becoming the exclusive supplier of 56-foot travel units for 1300 megawatt units.
DPSC becomes a wholly-owned B&W affiliate.
DPSC's international operations are expanded into Australia, Finland, Korea and China.
DPSC acquires the assets of Joy Environmental Technologies, Inc., anticipating synergies between DPSC's sootblower product line and Joy's auxiliary boiler equipment businesses which included Allen-Sherman-Hoff ash handling systems and Western Precipitation air pollution control.
Diamond Power International Inc. (DPII) is formed to enhance the organization's product and service offerings, and customer support.
DPII introduces the innovative Gemini™ sootblower nozzle which reduces steam consumption and increases cleaning energy.
Setting a new standard for precision, reliability and water efficiency, DPII introduces the Hydrojet™ boiler cleaning system which can replace a complete furnace wall of sootblowers.
DPII acquires the bulk handling conveyor system assets of the Beaumont Birch Co., for the design and supply of waste disposal and material handling systems of coal, lignite, wood and refuse.
A Swedish subsidiary of DPII acquires LT-Produkter Skutskar AB, an automatic port rodder cleaning company in Skutskar, Sweden. The acquisition reinforces DPII's leadership position in the supply of boiler cleaning and diagnostic products for the pulp & paper recovery boiler market.
DPII acquires Applied Synergistics Inc (ASI), a supplier of control systems for optimized boiler cleaning.
DPII acquires total ownership of the Diamond Power Hubei Machine Company Ltd. (DPH), located in Jingshan, Hubei, China.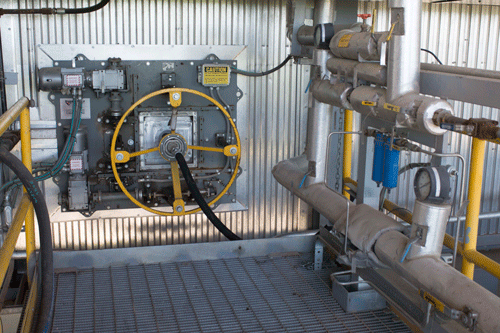 As part of a company-wide strategy to integrate operations and emphasize its complete and broad power plant capabilities, B&W realigns the Diamond Power U.S. boiler cleaning business under the B&W company brand, marketing all boiler cleaning, electronics and monitoring products with the Diamond Power® product brand.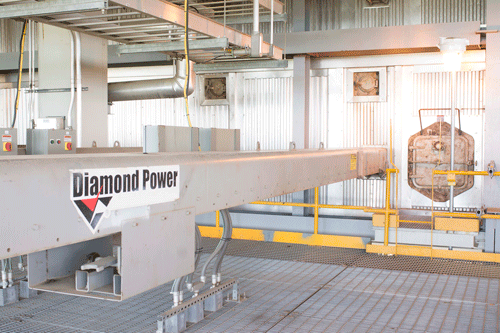 Quality Management
ISO 9001:2015
Diamond Power Sweden AB is approved by LRQA for the design, development, manufacture and service of products for cleaning of openings in boilers. Application engineering and service of sootblowers and manufacture of spare parts. Application engineering, manufacture and service of equipment for monitoring of combustion furnaces.
View Certification