Environmental Systems & Upgrades
B&W's broad range of sustainable power generation experience and expertise in emissions control provides the insight necessary to evaluate, recommend and implement cost-effective solutions to improve system performance.
We work as a team with our customers to develop Net Present Value (NPV) calculations to analyze the profitability of proposed solutions to determine the best approach forward to support your emissions compliance programs.
As experts in this field, we recognize and take advantage of opportunities to apply proven technology to existing equipment that provides tangible benefits for our customers.
As a single-source supplier, B&W provides a complete package of integrated environmental upgrade and aftermarket services, including:
Engineering assessment of recurring issues
Upgrades for aging equipment
Replacement parts
Installation and construction services
Startup and commissioning
Performance testing and monitoring
Field engineering services
On-site inspections
On-site training programs
B&W supports environmental system upgrades, services and replacement parts for equipment originally supplied by us as well as other manufacturers.
Our experience includes: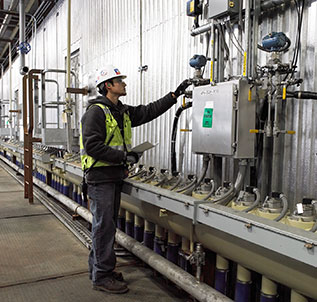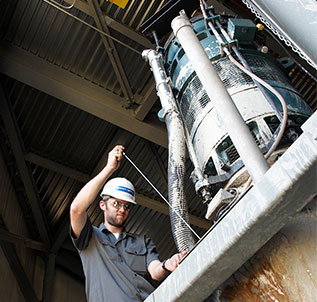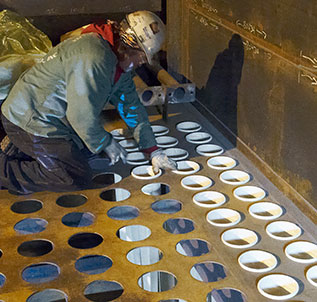 Electrostatic Precipitator Upgrades
Aging technology and lack of support from some original equipment manufacturers and aftermarket suppliers has resulted in lost productivity and reduced efficiency for many electrostatic precipitator (ESP) systems.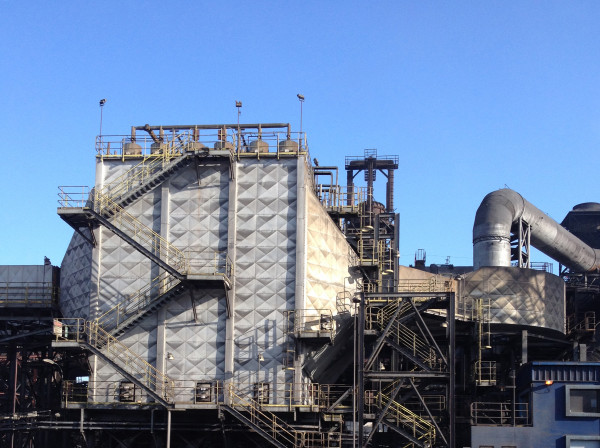 ESP products and services provided by B&W are designed with one goal in mind—to help keep your ESP functioning at peak performance. Our vast worldwide industry experience, which includes technology formerly offered by Joy Western Precipitation, BHA, GE Energy and Rothemühle, enables us to provide integrated solutions to enhance equipment performance, regardless of original manufacturer. We provide engineered upgrades, quality components, services and construction to help keep your ESP running efficiently and effectively. Our combination of innovative, cost-effective products and services include:
Unitized and strip collecting plates
Wire, rigid frame and rigid discharge electrodes
Rapper and rapper components
Insulators
Access doors and door seals
Purge air systems
Single and 3-phase power supplies and automatic voltage controls
Rapper controls
Electrical performance enhancement hardware and software
24/7 remote diagnostics
Upgrades, rebuilds, construction, re-powering and conversions
Field services
Training seminars
Read More
Upgrades for Wet FGD Absorbers & Systems

SERVICE PROVIDED


RESULT

Competitor wet FGD retrofitted with B&W's dual tray technology

Increased SO2 removal from 83 to 98%

Full condition assessment of wet FGD system; upgraded absorber pumps and spray headers/nozzles; upgraded and replaced reagent preparation and dewatering equipment

Increased SO2 removal from 91 to 99%
Increased reliability
Reduced maintenance

Major upgrade of wet FGD system: conversion to forced oxidation; new absorber trays; new spray headers and nozzles; new mist eliminator blades and wash system; additional milling capacity; new hydroclones and belt filters

Increased SO2 removal from 85% to 95%
Production of saleable gypsum (reduced byproduct disposal costs)
Reduced maintenance
Reduced footprint

Performed upgrades to trays, mist eliminators and waterwash system on four wet FGD units

Increased reliability
Reduced maintenance

Converted a wet FGD to limestone reagent

Lowered system operating cost
Increased reliability
Reduced maintenance

Added spray dryer absorber module for increased load

Increased reliability
Reduced system pressure drop

Process tuning for a dry FGD system

Lowered lime consumption
Increased operating flexibility

ESP rebuild with a top rapped system

Increased reliability
Reduced maintenance

Dry sorbent injection system

Reduced SO3 emissions generated across SCR to eliminate blue plume
Reduced acid formation potential in ductwork and ESP