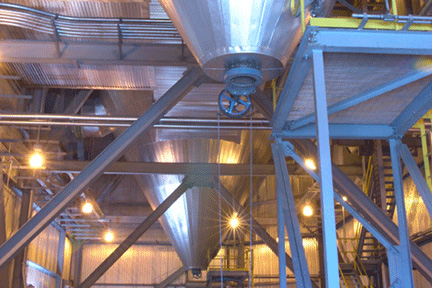 Zero Liquid Discharge (ZLD) Spray Dryers
For coal-fired power generation applications, B&W's spray dryer offers true zero liquid discharge by using the latent heat of the boiler flue gas to evaporate the entire wet FGD waste stream.
Spray drying is a mature technology that was developed over a century ago and is a technology that has existed in the U.S. coal fired power generation industry for over 30 years to remove SO2 from flue gas. Building on our expertising in spray drying, B&W developed ZLD spray dryers for owners and operators of existing coal plants who are evaluating options for wet FGD wastewater.
Download (PDF) our Technical Paper: "Salt Drying Technology for Zero Liquid Discharge"
Learn More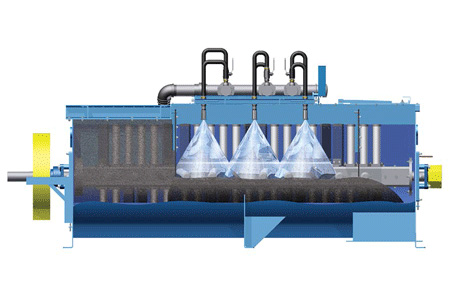 Pugmill Conditioners in Dry Ash Handling
B&W provides solutions to mitigate discharge water from wet flue gas desulfurization (FGD) wastewater applications.
Pugmill conditioners in dry fly ash handling applications provide an opportunity to consume some of the FGD wastewater that would otherwise require extensive treatment prior to discharge. Unlike conventional pugmills that use plant process water for their wetting system, the Allen-Sherman-Hoff® pugmill recycler is a robustly designed system that enables FGD wastewater to be blended into the ash for processing. This unique solution not only provides a way to minimize the use of plant process water for ash processing, but more importantly provides an economical way to recycle FGD wastewater in the fly ash that is sent to the landfill.
Download Our Pugmill Recycler Brochure (PDF)