Monitoring and Inspections
Since 1936, B&W SPIG has committed to assure high quality and outstanding service by optimizing customers' plant performance for profitability and costs reduction.
Highly qualified technicians, supported by advanced measuring instruments, inspect and test existing installations and advise on the most prudent course of action for improved operation. Detailed reports with clear recommendations provide the operator with the confidence of working with B&W SPIG. We provide inspection, testing and component supply of a wide range of equipment, including fan stack, mechanical group, drift eliminator, spray nozzle and filling.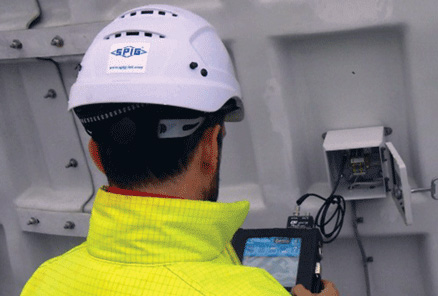 Inspections include:
B&W SPIG provides inspections for wet, dry, hybrid and specialty cooling systems. We provide solutions for all OEMs, makes and models.
Thermal performance assessment
Structural integrity evaluation
Remaining life assessment
Full reports with custom maintenance plans
B&W SPIG also provides:
Services and support for all cooling system applications
Online monitoring systems
Replacement parts for all OEMs
Cooling system upgrades
New build cooling applications
Download our Cooling System Services Brochure (PDF)
UNICO Online Monitoring System
Our commitment to continually help customers optimize their plant performance led our engineers to develop the UNICO online monitoring system. This unique global service monitors and analyzes critical performance data on Cooling Towers and Air Cooled Heat Exchangers in operation. This patented continuous monitoring system is suitable to analyze and process many parameters and equipment condition. B&W SPIG's UNICO online monitoring system assures cooling plant efficiency, reduction of maintenance costs, timely site expert action and avoids unexpected failures.
The system is based on a network of localized smart units that collect data and converts them into digital form, sending them to a supervisory system using wireless technology. The supervisory system validates and integrates the data in a single database. The system processes the acquired information to check process parameters variability and equipment reliability. It also detects potential problems, generates alarms and determines counteractions that prevent loss of plant performance.
The unique UNICO online monitoring system can yield direct improvements to the plant in the following areas:
production output
avoidance or reduction of the number of unscheduled shutdowns
reduction of secondary damage resulting from the failure of any one component of the cooling system
enhancement of spare parts inventory control
maximum utilization of the investment with the overall resulting improvement in health and safety standards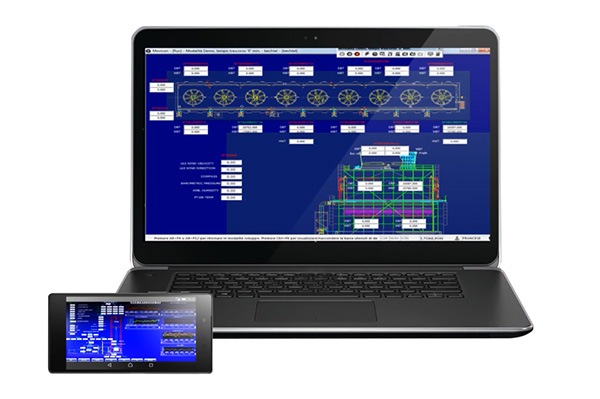 B&W SPIG's UNICO Online System
Customers can also benefit from the following:
continuous vibration monitoring
gear box oil temperature diagnoses
ambient temperature monitoring
With the acquired data, early planning can be secured for onsite expert actions, technical support, preventive maintenance and quick and simple installation. Having real-time access and control of your cooling plant's operating condition, maintenance costs can be reduced, and equipment performance is optimized.
Learn more about B&W SPIG's UNICO Online System