Waste-to-Energy Technologies
Providing clean, efficient and renewable energy from waste
As a leading waste-to-energy company, B&W and our subsidiaries have more than 155 years of experience in designing, supplying and servicing some of the world's cleanest, most efficient energy and environmental systems. Our capabilities of turning waste into energy include state-of-the-art boiler, combustion grate, fuel and ash handling systems, and emissions control technologies, developed and improved over the last 90 years and used in more than 650 applications – engineered, tested and proven to offer real and lasting benefits — for our customers and for the environment.
DynaGrate® Combustion Grate
Optimal performance, flexible design, low maintenance
The DynaGrate® combustion grate is ideal for energy-from-waste applications and provides excellent performance, low maintenance costs and low-wear design technology.
Available in both air-cooled and water-cooled designs, the DynaGrate technology can meet the rigorous demands for waste-fired plants, which require a high level of accessibility, fuel flexibility, and energy recovery, under environmentally sound conditions. Learn more>>
Download Brochure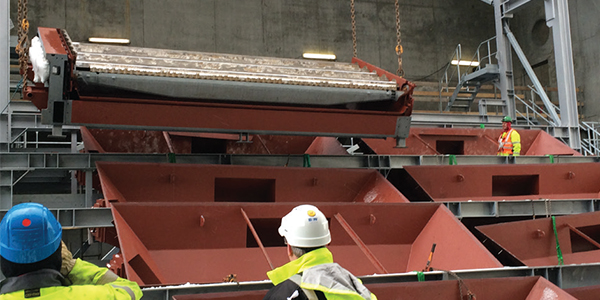 Vølund® Combustion Grate
Dependable and proven performance
For simplicity of design combined with robustness of operation, the air-cooled Vølund™ grate is one of the most dependable energy-from- waste grates available. It's ideal for fuels with a wide calorific waste range. With auxiliary burner support, the grate can handle wet waste, common during rainy seasons. Learn more>>
Download Brochure
Boiler Designs
Mass Burn of Municipal Solid Waste (MSW) or Refuse Derived Fuels (RDF)
B&W provides two options when using waste as a combustion fuel. Mass burning municipal solid waste (MSW) uses the refuse in its as-received, unprepared state. The second technique uses prepared refuse, or refuse-derived fuel (RDF), where the as-received refuse is first separated, classified and reclaimed in various ways to yield salable or otherwise recyclable products. The remaining material is prepared for firing in the boiler.
More than 650 installations utilizing B&W technology in more than 30 countries
Flexible designs to accommodate various capacities, fuel compositions and steam requirements
Experience as both a supplier to and operator of WtE facilities
Environmental equipment solutions for a wide range of emissions
Boiler Designs
Mass burning is the most common refuse combustion technology worldwide. Three major designs are used in modern mass burn power plants: 1) single-pass furnace, 2) multi-pass furnace with vertical convection pass, and 3) multi-pass furnace with a horizontal convection pass.
B&W has proven experience with designing and building all three variations, with the choice of design determined by the application. All three designs feature a furnace that is strategically arranged over the grate to control gas flow and maximize heat absorption, and thus, maximize efficiency. B&W designs the flue gas flow path to provide reasonably uniform cross-section flow and temperature distributions by using physical and/or numerical computational fluid dynamics (CFD) modeling, and empirical data. A short summary of each follows: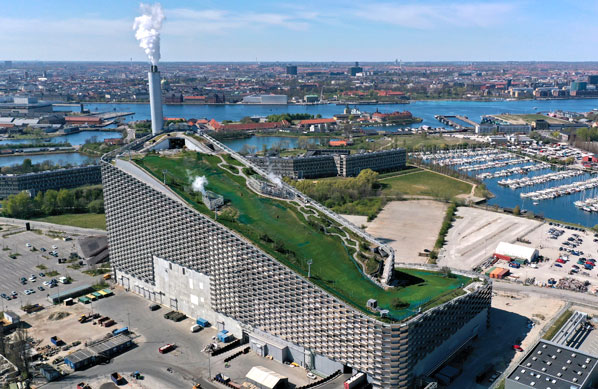 DynaFeeder® Waste Fuel Feeder System
Feeding of waste onto the combustion grate of a waste-to-energy plant must be continuous and adapted to the grate's transport capacity. The DynaFeeder® fuel feeder from B&W provides a continual and even fuel layer across the entire combustion grate for steady energy output and maximum efficiency.
The continuous, slow movement of the DynaFeeder is readily adaptable to changes in energy production and combustion requirements. Our DynaFeeder fuel feeder features innovative designs to improve performance, lengthen time between normal maintenance and reduce unplanned outages.
Features
Feeder rams can be taken offline one at a time while the others remain in operation, enabling replacement and maintenance of hydraulic cylinders without shutting down the plant.
Wide feeder rams reduce the number of hydraulic cylinders, reducing the overall costs for the hydraulic system.
Air-cooled feeder rams minimize wear and tear of the rams.
Changeable wear plates cover the front and top of the feeder rams, lowering maintenance costs.
Hydraulic cylinders are located outside the main fuel feeder mechanism to avoid heat exposure and increase the lifetime of the cylinders.
External manual central lubrication is included as a standard feature (automatic lubrication is available as an option).
Scrapers on top of the feeder rams prevent fined-grained waste from being dragged back and deposited behind the rams, reducing maintenance of the rams.
Download the Brochure (PDF)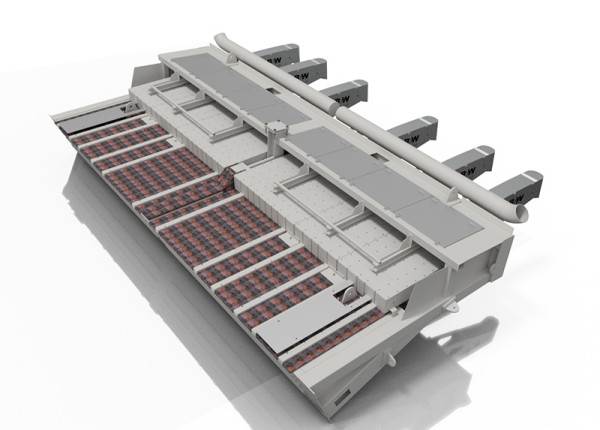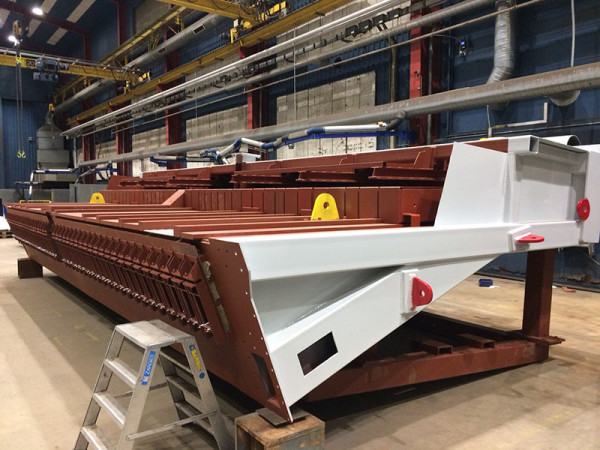 Water-Cooled Wear Zones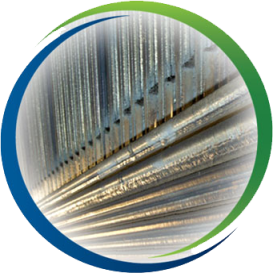 Water-cooled wear zones are an innovative, efficient, and economical way to improve operational accessibility and productivity for waste-fired power plants.
Experiences from the plants where we have installed water-cooled wear zones show that the total annual energy production has increased significantly – in many cases by as much as 25-30%. One plant is now handling 40% more waste after a conversion that includes the new wear zone technology.
Reducing maintenance costs by reducing refractory volume
Our water-cooled wear zone was developed to reduce the area of uncooled refractory in the furnace of our waste-to-energy boilers. The disadvantage of uncooled refractory is that because of high surface temperature it tends to build up large volumes of slag. This will often disturb the plant's operation and in some cases, even shut down the plant. Reducing the refractory volume also reduces maintenance costs.
Constructed to ensure stability and withstand pressure
The wear zone is fully welded construction with relatively thick-walled tubes and plates. This is primarily to ensure structural stability, but also to provide a large allowance for erosion in the wear zone.
Extra energy
More heat absorption in the water-cooled wear zone can reduce the total amount of surface area in the radiant portion of the boiler, providing additional plant output.
Less down-time
The water-cooled wear zone replaces the refractory lining in the system's most heavily used area and experience shows that a water-cooled wear zone has a longer life than refractory lining. If you have an existing waste-to-energy plant, we can build in a water-cooled wear zone during a standard maintenance outage.
Download Brochure
DynaDischarger® Furnace Ash Extractor
High availability with reduced risk of unplanned outages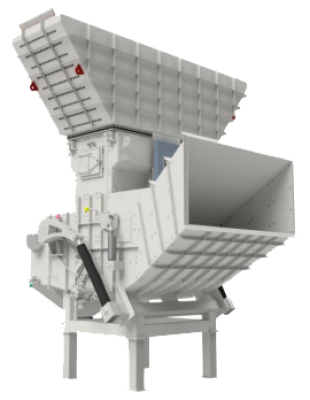 B&W's DynaDischarger® furnace ash extractor is designed to improve performance, lengthen time between normal maintenance, reduce unplanned outages, and increase worker safety. The DynaDischarger ash extractor can be designed for new boiler systems or retrofit onto existing boilers. Installation on existing units is typically completed during normal service shutdown periods.
The DynaDischarger furnace ash extractor is configurable to your needs and application. A range of options are available to provide additional benefits not available with other designs.
Features
Increased overall size to handle larger objects. The new discharger has a longitudinal opening of 1200 mm, an increase of 200 mm from our standard discharger. It is available in widths of 2000 mm or 3000 mm.
The retractable shear wall of the discharger outlet is adjustable from 1000 mm during normal operation to 1200 mm to accommodate larger objects.
Leg-mounted design reduces the load on the steel structure of the furnace.
A bellow installed between the hopper and ash discharger provides a gas-tight seal.
The back-end of the DynaDischarger bottom ash extractor housing is designed with an inclined bottom and a large valve to facilitate drainage of water and settled ash.
When fully retracted, the discharge ram is flush with the ash discharger's front wall to reduce the risk of blockage.
Refractory-lined dampers in the top section allows internal access to the discharger through entrance doors without shutting down the plant. The dampers can also be used as a service platform in the ash chute during maintenance.
A large inspection door (610 mm wide X 900 mm high) is located above the outlet. Two additional doors on each side of the chute section improve internal access for clearing debris buildup in the chute and discharger outlet.
Easy replacement of the front steel wear plate of the discharge ram from inside the extractor.
A scraper unit on top of the discharge ram is designed to prevent objects from traveling back into the extractor housing behind the front wall.
Ash level sensors alert operators of an abnormal rise in ash levels to allow timely corrective action.
Download Brochure
Adaptive SNCR for Optimized Boiler NOx Reduction
Cost-effective, reliable and durable systems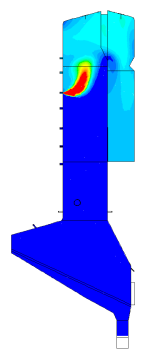 The selective non-catalytic reduction (SNCR) system from B&W provides optimized nitrogen oxides (NOx) control while maintaining proper boiler operation. By knowing the detailed design criteria of the SNCR system and integrating this into our computational fluid dynamics (CFD)-based boiler design process, we can optimize boiler operation and NOx emissions. Our systems are designed to address new emission limits and have been successfully deployed across Europe.
We can also perform complete feasibility studies by gathering relevant design data for evaluation. We will then recommend the optimal solution for your plant, from equipment replacement and upgrades to complete installation of a new SNCR system. Read how we reduced NOx at this plant in Sweden>>
Download Brochure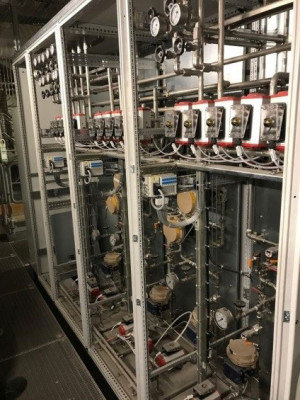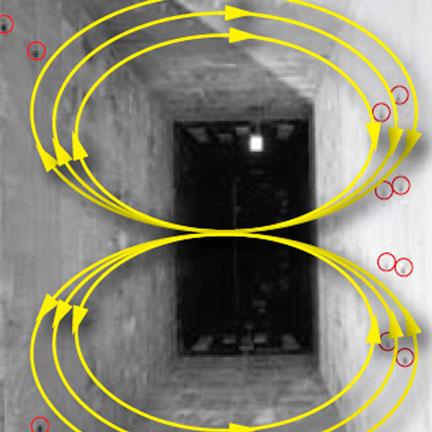 VoluMix Systems
Proper, turbulent mixing of the flue gases in the boiler furnace provides a better combustion process and burn-out in the gas phase.
With the VoluMix™ system, all primary air passes through the narrow gap between the grate bars, creating a strong, turbulent combustion zone. The system is installed at the inlet of the first pass.
VoluMix ensures very low carbon monoxide (CO) and total organic carbon (TOC) content in the flue gas.
Advantages of VoluMix include:
Good mixing and combustion conditions in the furnace – gas-phase burnout
Staged combustion makes it possible to reduce the formation of fuel NOx
Avoidance of hot spots in the furnace and boiler which would speed up corrosion
Obtaining turbulent conditions for optimum burnout–low CO levels
Uniform temperature and velocity distribution in the convection passes to maximize heat transfer and residence time
Basis for low excess air resulting in high overall thermal efficiency
Eliminates the need for flue gas recirculation, saving fan investment cost, as well as operation and maintenance costs
Inconel® Cladding
Proven process for lower furnace corrosion protection
Since the combustion products from municipal solid waste fuels are very corrosive, some form of corrosion protection is needed. Typically, the protection area will encompass all four furnace walls up to a certain elevation.
One proven method of corrosion protection is by utilizing Inconel® weld overlay on lower furnace wall sections of MSW boilers. In fact, B&W pioneered the use of this method for lower furnace protection as well as other corrosion-susceptible areas.
B&W has in-house capability to apply Inconel cladding in a continuous welding process at our production facility in Esbjerg, Denmark. The spiral welding machine can process up to 8 tubes at the same time at lengths up to 12 meters. Read more>>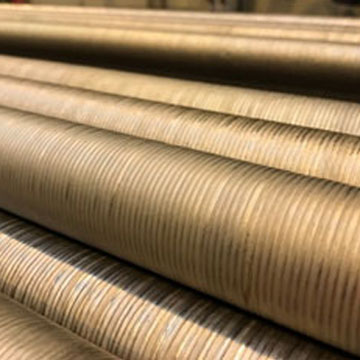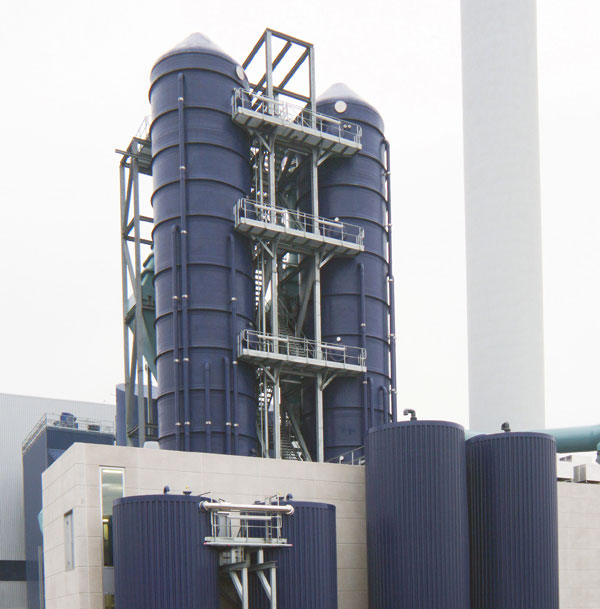 Emissions Control
GMAB™ flue gas treatment technologies
B&W provides our GMAB™ flue gas cleaning and flue gas condensation technologies for a wide range of applications, including waste-to-energy, co-incineration and hazardous waste incineration plants. Our capabilities include complete process engineering, project execution, equipment supply, installation and commissioning on a turnkey basis. Unique, integrated technologies provide an efficient removal of toxic emissions.
B&W's ADIOX® technology has applications wherever dioxin removal is required and is especially suitable for wet scrubbers for gas cleaning systems at energy-from-waste and incineration plants. Read more>>
Health, Safety and Sustainability

Focus on occupational health and safety: ISO45001
B&W Renewable's waste-to-energy operations are ISO 45001 certified. Our goal is to continually improve our work environment by managing and controlling the risks that exist at the workplace, at our own production facility in Esbjerg, at our offices, and when working on-site at clients' plants. Also, health and safety is engrained in B&W work culture via the Target Zero program. It reflects our commitment to the overall safety of each employee.
Sustainable operations: ISO14001
Our waste-to-energy operations are also ISO 14001 certified. We are committed to managing sustainability metrics such as energy use, waste reduction, recycling levels, as well as minimizing raw material and consumable use. In fact, we measure and control everything from scrap metal to hazardous waste disposal, including when we are commissioning or doing maintenance work on-site. Our focus on using metrics against environmental objectives drives more efficient operations.
Download the ISO certification