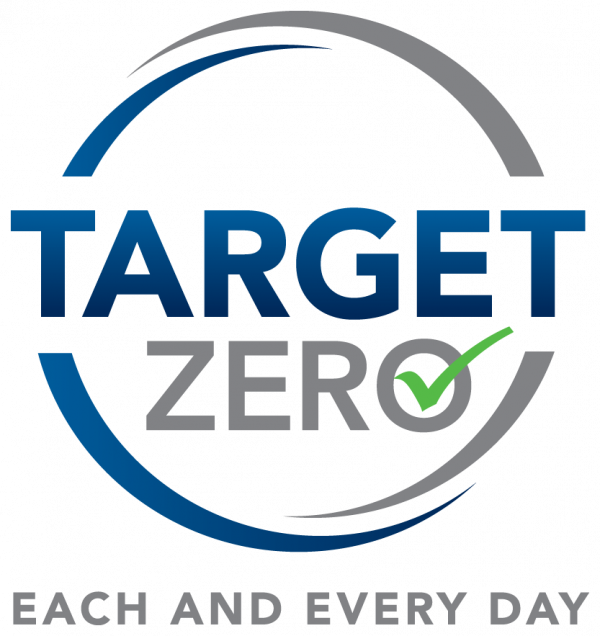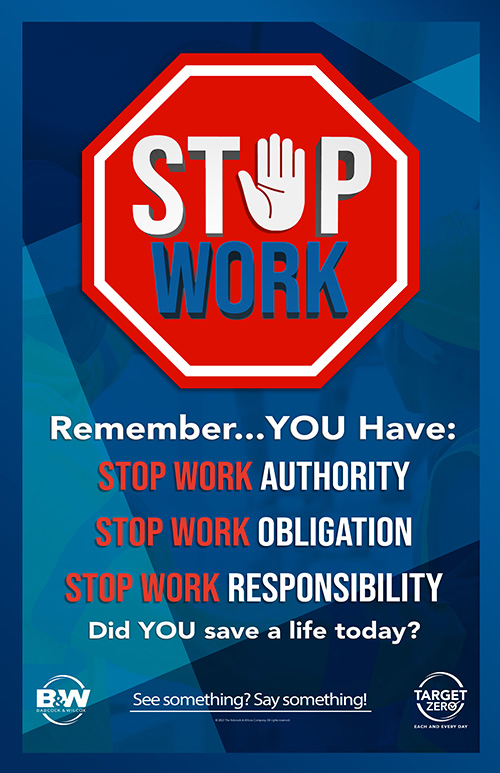 Target Zero
At B&W we value the health and safety of each employee and will never be satisfied until the workplace is free of accidents and injuries.
Target Zero is a program that reflects B&W's commitment to the overall safety of each employee. We are dedicated to preventing accidents and their associated costs by averting, eliminating or mitigating unsafe acts and conditions, and by responding properly to natural disasters and emergency situations.
Rather than just reacting to incidents and correcting contributing factors, our objective is to be proactive and prevent accidents from occurring. Aggressive safety management techniques such as improved hazard recognition, hazard correction, and employee involvement help reduce occupational injuries and illnesses as well as the probability of negative safety impacts. We promote Target Zero as a corporate-wide process that helps us ensure a safe work environment for each B&W employee.
Health, Safety, Environmental and Quality Policies are available upon request.
Employee Participation and accountability
Employees are responsible for working safely, following policies and procedures, stopping at-risk behavior and notifying management of unsafe work areas and work processes. This applies not only to the activities of the worker themselves but to their co-workers, as well.
Management Leadership, Commitment and Accountability
B&W management is responsible and accountable for protecting its employees, the public and the environment. Management will provide effective leadership to ensure risk-management strategies are integrated into our business and work processes. Line management is responsible for the safety of their individual operations.
Hazard Prevention and Control
B&W develops and maintains processes to ensure hazard prevention and control methods are in place and effective. Methods for eliminating and controlling hazards are considered in this order:
Process and/or material substitution
Engineering controls
Administrative controls
Personal protective equipment
EH&S Training
Training is provided to ensure managers, supervisors, employees and visitors know and understand the policies, requirements, procedures and responsibilities established to minimize risk and prevent exposure to hazards.
Procedural Compliance
B&W complies with applicable regulations, codes, and standards and develops and enforces procedures that provide guidance to employees, subcontractors and visitors regarding their procedural compliance responsibilities.
Continuous Improvement
B&W pursues EH&S improvements leading to high-quality performance demonstrated through objective metrics and process reviews. Managers, supervisors, employees, subcontractors, vendors and customers work together to practice and promote proper work habits, develop positive attitudes, use good judgment and comply with applicable EH&S requirements.