Reliable, Flexible Expertise
Exceptional service and maintenance means improved availability and performance.
Late in 2021, B&W acquired VODA A/S, a leading multi-brand aftermarket parts and service provider for the waste-to-energy and biomass-to-energy markets in Denmark.
The combination of B&W Renewable's existing aftermarket services with the multi-brand service capabilities of VODA will strengthen and expand our offerings throughout Europe and the United Kingdom to serve waste- and biomass-to energy plants, as well as incineration plants, regardless of original equipment manufacturer (OEM).
This expansion is a unique opportunity to continue to grow our renewable services platform, today and into the future, both geographically and with expanded service offerings for our customers.
Download Renewable Aftermarket Services Brochure (PDF)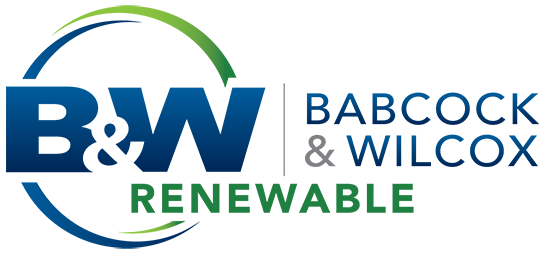 For 24/7 support throughout Europe and the UK for your waste or biomass energy plant, call +45 72 40 74 65. Others outside this area should view our Contact Us page.
Babcock & Wilcox Renewable Service
Energivej 16
6670 Holsted
Denmark
SNCR and Plant Upgrade of the Filborna Waste-to-Energy Plant
To help the Filborna plant in Sweden achieve its goals for improved efficiency and emissions reduction, B&W Renewable conducted a bottleneck analysis of the grate, safety valves, feeding pumps, combustion pumps, combustion fans, air pre-heater, venturis, essential control valves and boiler's velocity and temperature, and discovered the SNCR was not performing as it should as well as other opportunities for operational improvement.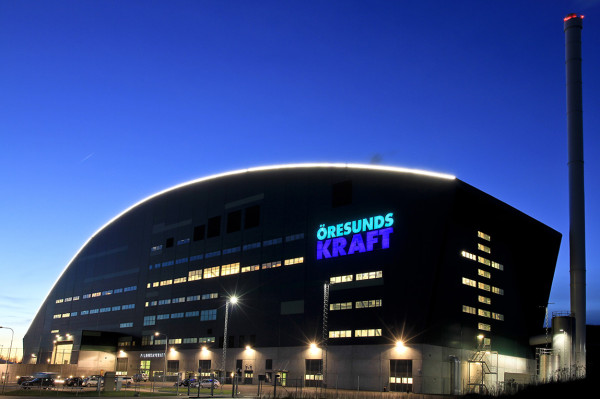 B&W Renewable Service Hosts Industry ERFA Conference
Annual event provides latest in waste- and biomass-to-energy technologies, operations and maintenance
More than 200 technical, operations and maintenance professionals gathered in Copenhagen on 7-8 April to discuss the latest technologies in waste and biomass energy.
ERFA, short for the Danish word "erfaring," translates to "experience" which is what visitors hear about during this two-day event…the sharing of experiences, advice and operating practices from energy plant experts.
Technical presentations were made by B&W personnel and those from operating units and included topics on capacity upgrades, online monitoring, and a case study of how one plant extended the interval of its maintenance shutdown from 12 to 18 months.
Traditionally presented only in Danish, this year's event included English seminars as well. Participants came from Denmark, Sweden, Norway, Finland, Greenland, England, Scotland, Belgium and China (online), representing 68 waste and biomass plants and three consultancy firms.
Also included was a plant tour of the innovative and state-of-the-art Amager Bakke/Copenhill waste-to-energy plant in Copenhagen. Featuring a year-round ski slope, hiking trail and rock climbing wall integrated into the unique architectural design, this WtE plant combines function with beauty.
Watch this short overview video of the conference and make plans now to attend next year's event. For more information, send us a note on our Contact Us form.
Multi-Brand Aftermarket Capabilities
Parts wear out. Technologies change. Needs change. Throughout the useful lifetime of a waste-to-energy or biomass plant there will be many reasons to call a service specialist. And not just for service, but for plant improvements, upgrades, troubleshooting, and maintenance activities, too.

Our expert technical aftermarket capabilities include a wide range of services to help keep your facility functioning smoothly and productively, both for short-term and long-term plant operation, including:
Maintenance and service agreements
Unscheduled maintenance and equipment repairs
24/7 emergency assistance
Troubleshooting
Startup and commissioning services
Plant staffing, training, personnel policies and procedures
Operating procedures
Long-term plant operation
Safety and quality control programs
Environmental compliance and permitting assistance
Plant improvements and upgrades
Replacement and spare parts
Inventory control
Assessment surveys
See just a few examples of how we have helped our customers improve plant performance.
Renewable Aftermarket Success Stories
Spare & Replacement Parts
We manufacture and maintain an inventory of critical spare parts to ensure availability for daily operations and unexpected shutdowns when needed. Immediate availability minimizes downtime for your plant.
We are continuously innovating to improve upon our already proven technologies.

In addition to our own production facility, we utilize a number of selected, experienced sub-suppliers to offer a wide array of original spare parts for many types of plant equipment, including:
Biomass combustion grates
Download Our Parts Catalogs
Flexible options for all your parts needs
Spare part management - We can manage and count your spare part usage after a maintenance shutdown. Based on this count and the latest inspection report, we prepare a report to maintain expected usage levels. The storage inventory is continuously adapted to estimates and recommendations from the inspection reports as well as your general maintenance strategy.
Spare part storage - We can provide storage of your spare parts until you need them, saving you costs in space and inventory management. Coordinating with other plants which use the same parts can provide additional savings.
Container solution - We will pack your spare parts into a container that is ready to be forwarded from our storage in Esbjerg at short notice. After a planned or unplanned maintenance outage, the container is returned to us for inventory and refill. This solution provides optimal accessibility and flexibility without requiring you to allocate permanent storage space.
If you prefer, we can also place the pre-packed container at your plant. Each time you use spare parts from the container, we will replace with new parts. This solution gives you the best possible accessibility without commitments.
Assessments, Upgrades & Optimization
Give your energy plant new life! Through upgrades and/or optimization services, we can help you obtain a stable operation, increased energy output, and reduced emission levels.
Nearly every plant operating with older technology has the potential to improve performance. Innovative technology provides many opportunities for existing plants to improve performance while meeting stricter emission requirements.
We have more than 80 years of experience with designing, constructing, commissioning and operating waste-to-energy and biomass energy plants. Each energy plant is unique, and we can assist you with assessing current operation and providing recommendations for optimization or upgrades.
Our upgrades may include equipment modernization or complete replacement of the combustion grate and/or the installation of water-cooled wear zones. Other major components often redesigned and upgraded to improve performance are superheater or economizer sections, combustion air systems, sootblowers, and ash handling systems.
In short, our focus is on improving your plant's energy production and availability.
Services we provide include:

Condition assessment and performance optimization
Inspection and surveying:
Visual inspections, surveying and measuring
Remaining life analysis
Data gathering and performance testing
Reporting:
Assessment and analysis of your plant's condition and operation
Recommendations
Budgets and schedules
Optimization, adjustment, and training:
Project implementation of optimization measures
Equipment adjustment and tuning
Instruction and training of your plant staff by our experienced process and commissioning engineers
Revamping and plant upgrades
Revamping or retrofitting of plant equipment for:
Fuel conversions
Capacity increases
Combustion and efficiency improvements
Emissions reduction
Increased availability and operating time (reduction of fouling, etc.)
Equipment life extension
Safer working environment for operating personnel
Service Agreements
No two plants are identical. That's why our service agreements are custom designed for your specific needs.
What is included with a service agreement?
Your agreement will include planning, inspection, condition assessment, reporting and follow-up. It's customized according to the strategy you've chosen for planned stoppages and maintenance shutdown periods, and is extended as required with service visits and support.
You'll receive:

A high degree of predictability regarding your maintenance costs
Help planning and coordinating your maintenance activities
Preventive maintenance in the form of inspections and condition assessment
Detailed reports of completed inspections
Direct access to our expertise in the form of on-site, on-line, and telephone support
Spare part solutions
24/7 service
What can you expect with our service agreement?
Annual maintenance planning – At the start of the year a service engineer participates with key personnel from your operating and maintenance divisions. A schedule and need for resources are established.
Maintenance shutdown planning and coordination – We take charge of the day-to-day management and coordination of current and upcoming tasks with subcontractors, as well as clarify all safety components of the project.
Assessment of maintenance shutdown and inspection – A follow-up meeting will be held among key operating and maintenance personnel and our engineer to discuss findings and take the first steps toward developing a strategy for the following year.
Inspection, condition assessment, maintenance optimization
After a thorough inspection of the boiler, combustion equipment, and boiler cleaning system we will use our findings and the history of the equipment to predict future maintenance needs. Following each inspection, we will provide recommendations for an on-going operation and maintenance strategy.
Service visits: performance optimization and/or operator training
Performance optimization: If the conditions of your plant's operation change, it may be necessary to optimize the process controllers and regulation of the plant.
In collaboration with your plant's operating personnel, our service engineers inspect and adjust the process controllers to optimize emissions and other key performance factors. Any limits will be identified and, based on the latest developments in process and regulation concepts, optimization measures will be recommended to ensure that your plant is up to date.
Operator training: We offer training for operating personnel and assistance in the training of new employees. Depending on needs and requirements, our trainers put together both theoretical and practical training programs.
24/7 access
With a service agreement you have 24/7 access to support when additional resources or special skills are required. In emergencies we can offer our service engineers' assistance via our service hotline. This service means that we can begin repairs or replacements within 24 hours.
Support services also include:
Start-up after maintenance – Functional testing of affected systems is necessary after larger maintenance shutdowns. In most cases it will also be necessary to test the plant's safety interlocks.
In consultation with your operating personnel, our engineer will carry out functional testing of the affected components and systems and will assist in the first start-up after maintenance shutdown.
Online operating support – When connecting to your plant's DCS we offer our service engineer's expertise in troubleshooting, condition assessment, functional testing, and system optimization.
Spare parts management – We provide flexible options when it comes to managing and maintaining the necessary inventory levels of your key plant components. With our service agreements, we can provide replacement part management, inventory recommendations, and unique logistical storage arrangements tailored to your needs.
Operator Training
Both new and experienced operators can benefit from our customized training and networking opportunities. We can provide the training you and your staff needs, whether a refresher course or training for new operating staff.
Our training can help you make the most out of your energy plant
Our commitment to ensuring optimization of your plant operation includes facilitating professional networking, training, and education of plant operators. Programs can be as short as a single day or up to several weeks, depending on your requirements.
Training can also be included as an integral part of a service agreement.

Three different plants; one common learning experience
One example of an extended training program was a three-week training course we conducted with plant operators from three plants in southern Sweden. Operators were provided with an extended professional network, a refresher on basic training, and an expanded look at plant operations.
After exploring the challenges of each of the three plants, we designed a set of shared course materials. The operators were then divided into three groups and spent two days at each plant. The objective was to open networking channels for the operators and demonstrate best practices to help them optimize their own plants. They discussed common issues, saw how other plants operated, and made connections with colleagues to facilitate future discussions and problem-solving.
Operations & Maintenance

Our experience with various fuels includes natural gas, pulverized coal, waste coal, biomass and waste/refuse. Plant owners can take advantage of our O&M expertise with all types of power generation applications, including electric power, central heating, combined cycle or process steam.
B&W has extensive O&M experience with a wide range of fuels, equipment and operating conditions.