Condition Assessment & Laboratory Services
A well-planned condition assessment program is essential for the continued availability and reliability of your boiler and associated equipment, as well as the safety of plant personnel. When coupled with an overall plant maintenance strategy, timely condition assessment can provide the basis for long-range asset management and financial planning.
Comprehensive condition assessment services from B&W combine our breadth of available testing techniques with more than 150 years of boiler design and operating experience.
Individual tests as well as complete condition assessment programs are available for most boiler types, including large steam generating systems, two-drum industrial and recovery boilers, and package boilers.
Learn More About Our Condition Assessment And Laboratory Services
B&W's comprehensive condition assessment services
Most condition assessment inspections involve a combination of techniques, depending on the specific unit history and operating conditions. B&W offers a wide range of industry-standard nondestructive evaluation (NDE) techniques in conjunction with our proprietary techniques to offer a customized inspection program, including:
FST-Gage® for continuous UT thickness mapping
NOTIS® superheater and reheater tube testing
Phased array ultrasonic testing (PAUT)
Time of flight diffraction (TOFD)
Ultrasonic thickness (UT) measurements
Wet fluorescent magnetic particle testing (WFMT)
Dye penetrant testing (PT)
Hone & Glow® for bore hole ligament cracking
Video borescope inspection
Visual inspections
Metallurgical surface replications
Laboratory analyses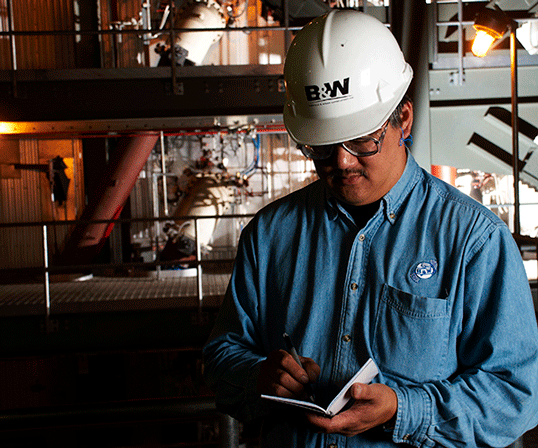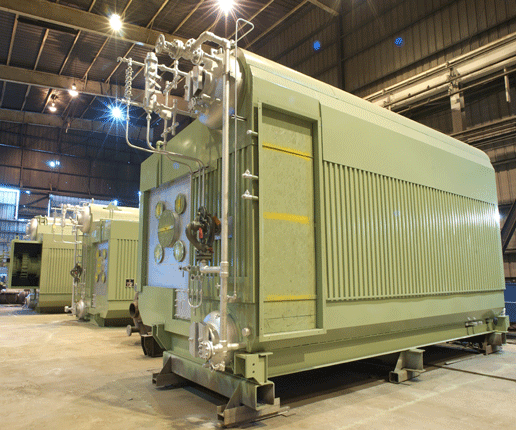 From package boilers to large power generating units
B&W's complete range of condition assessment services includes comprehensive testing throughout the boiler and associated components, including:
High temperature headers
Low temperature headers
Boiler and associated piping
Superheater tubes
Waterwall tubes
Steam drums
In addition to boiler inspections, specialized testing and evaluations are available on environmental equipment, tubular air heaters and spray attemperators, to name a few. B&W service specialists can assist with water chemistry and boiler chemical cleaning, structural evaluations, air heater inspection and maintenance, and the operation and maintenance of coal pulverizers. Our worldwide network of field service engineers provides the experienced technical support you need – whether your equipment was designed by B&W or another manufacturer.
Benefits of B&W's Condition Assessment Services
Remaining useful life calculations based on experience and research - results are accurate and dependable
Knowledge of boiler design to identify potential problem areas to inspect - reduces time and cost of inspections and provides more meaningful results
Access to OEM material specifications and design standards - reduces time and cost of inspections
Onsite project management - frees plant personnel during busy outage seasons
Full-scope capabilities can include scaffolding, surface preparation, and repair or replacement - single-source supplier simplifies the project
Proven boiler design and operating experience - provides confidence in long-term planning recommendations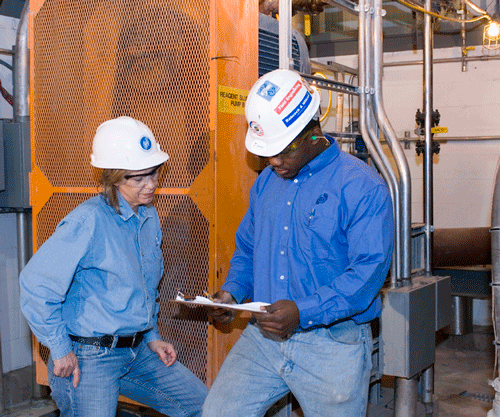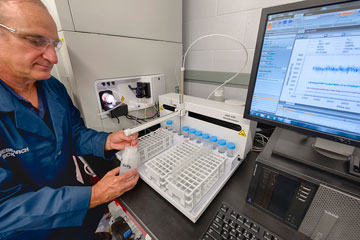 Laboratory Services
As an integral part of B&W's complete boiler aftermarket service offerings, our in-house laboratory boiler component testing services provide much more than just numbers. Our skilled lab analysts and expert boiler engineers can determine the reasons for a tube failure, help predict future problems that may arise, and provide guidance and recommendations for long-range asset planning, all from one source.
With a wide range of laboratory boiler testing services available, we can provide a complete diagnosis and treatment plan for your critical steam generating assets.
Our laboratory services include:
Failure analysis
Chemical cleaning qualification
Remaining life assessment
Heat treatment evaluations
Dimensional analysis
Hardness
Microhardness
Metallographic evaluation
Microscopic evaluation
Surface roughness measurements
Deposit weight density (DWD)
ASTM testing

A-262 Susceptibility of Stainless Steels to IGA
G-28 Susceptibility of Ni-Cr Alloys to IGA
G-48 Pitting and Crevice Corrosion Behavior
G-78 Crevice Corrosion Behavior in Cl Solutions
G-108 Sensitization of 304SS using EPR

Electrochemical evaluations
Chemical analysis (metals)
SEM-EDS evaluation
Tensile testing
Deposit chemical analysis
Fracture toughness evaluation