Site Services for Diamond Power® Boiler Cleaning and Allen-Sherman-Hoff® Material Handling Products
Through a dedicated team of professionals, B&W provides quality onsite services focused on the proper operation and maintenance of your boiler cleaning and material handling systems.
Our complete turnkey services encompass all onsite installation, project management and technical oversight, including:
necessary labor
equipment
tools
consumables
Download The Brochure
Features and Benefits
Quality – using OEM replacement parts, along with expert knowledge of the equipment, we take the guesswork out of on-site repair/replacement projects.
Expertise – no other mechanical contractor can match our product knowledge or engineering support. We've completed hundreds of repair and replacement projects at numerous utility, pulp & paper, petrochemical, and industrial plants.
Safety – we promote Target Zero as a corporate-wide process that helps ensure a safe work environment for everyone … managers, supervisors, employees, subcontractors, vendors and customers.
Project Management – we can manage every aspect of the process, from initial walk down and proposal generation to installation and final commissioning, offering one point of contact for the entire turnkey project.
Skilled Labor – we use highly skilled non-union craft labor and qualified in-house field service technicians for on-the-job oversight.
Parts and Labor Warranty – we stand behind the integrity of our products and services and offer competitive warranties on materials and workmanship.
Project Structure – our wide range of pricing options — time and materials, estimated not to exceed, or firm fixed price — can be tailored to fit the approach which works best for your organization.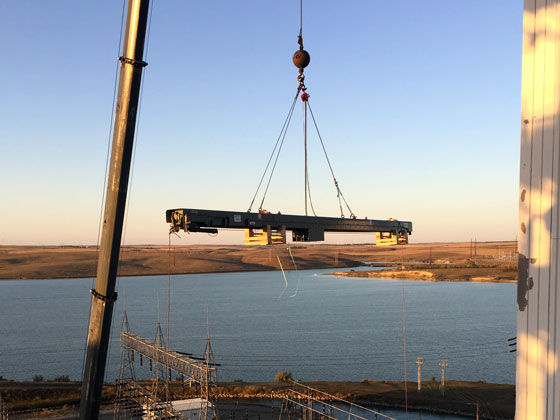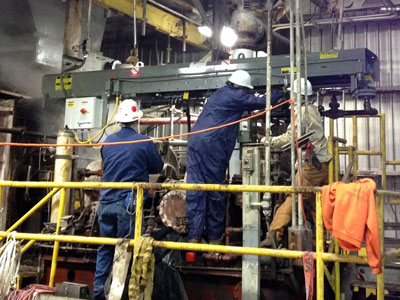 Equipment Covered
Routine maintenance, repairs and new replacements are available for these system components.
Diamond Power boiler cleaning equipment
Long retractable and stationary sootblowers
Furnace wall blowers
Water cleaning devices
Steam piping
Variable flow header (VFH) systems
Liquor gun cleaners
Port rodders
Allen-Sherman-Hoff material handling equipment
Vacuum or pressure systems