CO2llaborate 2 Decarbonize 4 Clean Energy
B&W continues to find new ways to bring clean power production to our customers, including the addition of solar to our portfolio. We have a long tradition of providing solutions which focus on high efficiency, low emissions and cleaner energy. Our renewable, environmental and thermal technologies provide integrated systems solutions for the next generation of power production as evidenced by the 100+ projects the B&W solar construction company has installed. Join the revolution of creating greater resource security by adding solar to your power production portfolio.
B&W is committed to this industry because of the positive effects we see from it: opportunity for economic growth, benefits of carbon emission reductions, the power to bring people together for community solar projects, and contributing to creating greater resource security. Our dedication to safety, quality of work, and customer satisfaction has earned B&W its reputation as a leading contractor in the solar industry.
Download the Brochure (PDF)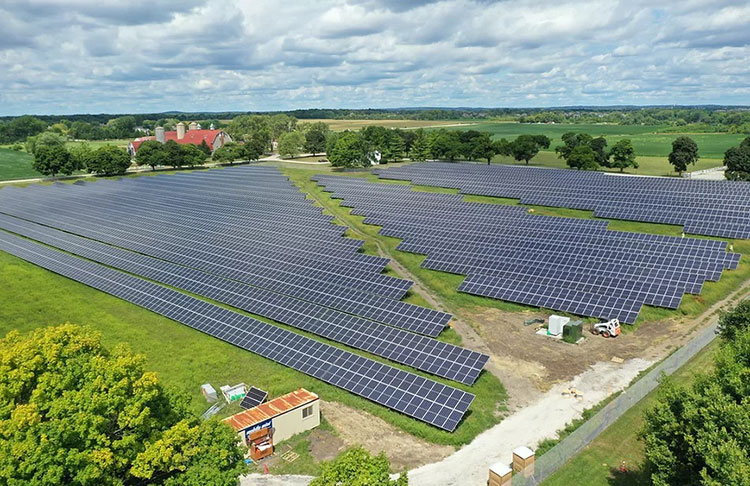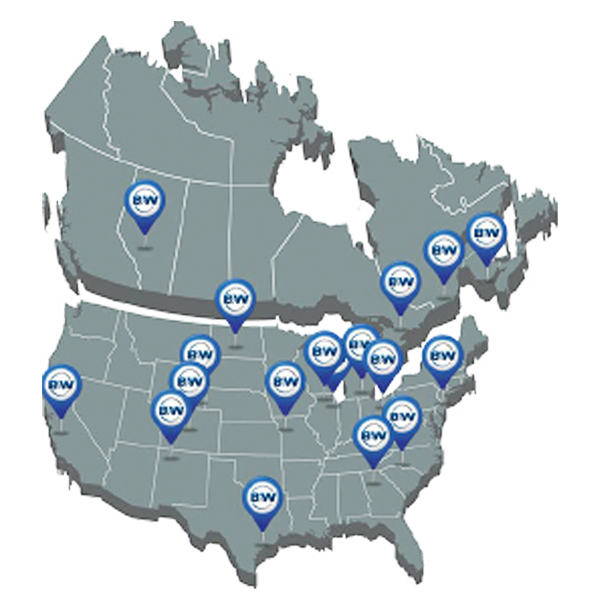 The Power of Scale and Experience
Let B&W help you achieve your net-zero goals
With more than 100 operational installations of clean solar power production, the Babcock & Wilcox (B&W) solar construction company team provides experienced leadership in commercial, industrial and community solar projects. We are committed to providing forward-thinking solar solutions, outstanding service, and quality construction with safety as a top priority. Our expertise is demonstrated in the reliability of our system design and construction, verified solar production, optimized system integration, and satisfied customers.
B&W's solar construction team provides the dual benefit of experience and expertise as a proven solar solutions provider along with the depth and breadth of a trusted name in the energy industry to support a wide range of renewable power projects. We can further draw on the proven construction and engineering experience of our subsidiary, Babcock & Wilcox Construction Co., LLC (BWCC), as well as take advantage of the expanded reach and resources to serve our customers via our local field service and construction offices.
The Clean Generation of Power Production
Adding Solar to Your Power Generation Is the Natural Next Step
Babcock & Wilcox has a long tradition of focusing on high efficiency and low emissions. Our renewable and environmental technologies can provide an integrated systems solution for the next generation of power production.
A solar addition can work for your operations for multiple reasons: 1) powering up/down operations, 2) supplemental/plant energy source, and/or 3) additional MW/GW output. There is no limit to the possibilities our team can explore with you to add solar to your power production infrastructure.
Contact us today for more information, or complete the form below.
Babcock & Wilcox Solar
15801 Brixham Hill Avenue, Suite 150
Charlotte, NC 28277 USA
Phone: +1 980.365.4650
The Clean Generation of Power Production
Adding Solar to Your Power Generation Is the Natural Next Step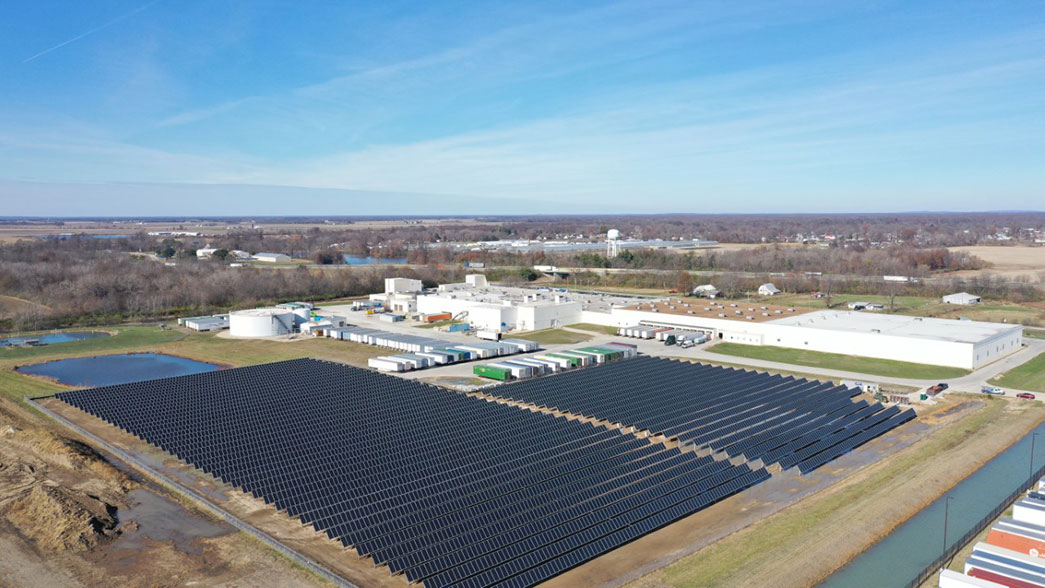 Oversight on more than 100 MW of solar projects

Commercial and utility scale