Circulating Fluidized-Bed (IR-CFB) Boilers
Drawing upon our extensive technical expertise and operating experience, B&W developed the Internal Recirculation Circulating Fluidized-Bed (IR-CFB) boiler which is the technology of choice for power plant owners seeking economy, reliability and flexibility. In addition, load-following capabilities are attainable with B&W's in-bed heat exchanger technology.
B&W's IR-CFB technology offers:
Higher reliability and availability
Lower maintenance costs
High combustion efficiency
A compact, economical design
Reduced erosion
Fuel flexibility
Low emissions
Design features improve performance, reduce costs, and minimize maintenance requirements.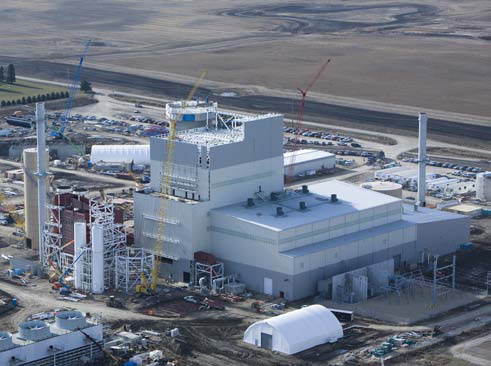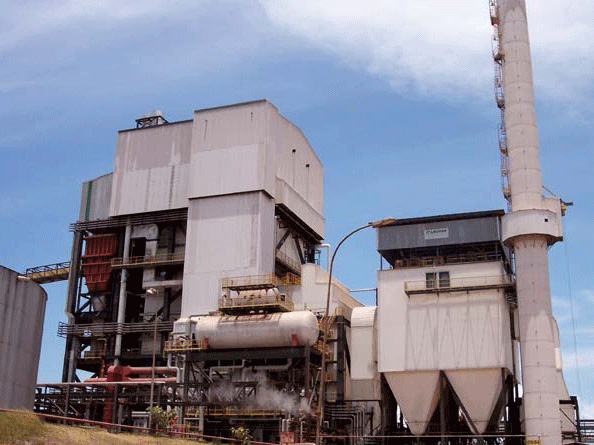 Specifications
Capacity: To 2,200,000 lb/h (277 kg/s) or greater as required
Steam pressure: To 2600 psig (17.9 MPa)
Steam temperature: As required, usually to 1050F (566C)
B&W's IR-CFB low maintenance design features:
Two-stage particle collection requires less maintenance than hot cyclones:

Eliminates thick refractory linings
Subject to lower erosion and can be thermally cycled faster than thick refractory
U-beams capture and recycle solids at lower gas velocities
Multi-cyclone dust collector (MDC) with metallic cyclones operate at lower temperature
Air slides eliminate loop seals and loop seal blowers
No sootblowers are needed with lower gas velocity convection pass; fine solids clean the tubes
MDC storage hoppers offer independent heat transfer control and more operating flexibility

Thin cooled refractory with higher stud density in furnace is a robust wall protector
IR-CFB uses 1/10 the mass of refractory of a hot cyclone CFB
Reduced diameter zone (RDZ) almost completely eliminates solids erosion of membrane wall at the transition section (solids flow obstructions from refractory and change in wall angle)
Bubble caps minimize back sifting of bed solids and bubble cap erosion
U-beams are contained in a water/steam-cooled enclosure eliminating hot expansion joints
Open bottom design can handle tramp materials in feed