Turnaround Services
B&W is a leading supplier of turnaround and capital project services for customers in a wide variety of industries, including oil and gas refining, petrochemical, electric utility, pulp and paper, and other industrial process industries. Through experience, unique execution strategies, complex methodologies and specialty services, we have the depth of knowledge necessary to safely deliver a successful project.
We have a reputation for meeting commitments — even with schedule, access or manpower constraints — to get your operation back online sooner.
We provide multi-trade field services on turnarounds for a wide range of equipment, including:
Boilers (package, CO, power)
Furnaces
Heat exchangers
Pressure vessels
Piping and tubes
Valves
Environmental equipment
Distillation towers
Our competencies in field and technical services include:
Welding and weld engineering
Field installation
Preventive and predictive maintenance programs
Equipment modifications, refurbishments and repair
Inspection and nondestructive examination (NDE) services
Condition assessment and trending analysis
Technical advice and guidance
Chemical cleaning
Hydrostatic testing
Operator assessment and training
Boiler and combustion tuning
Turnaround Services Brochure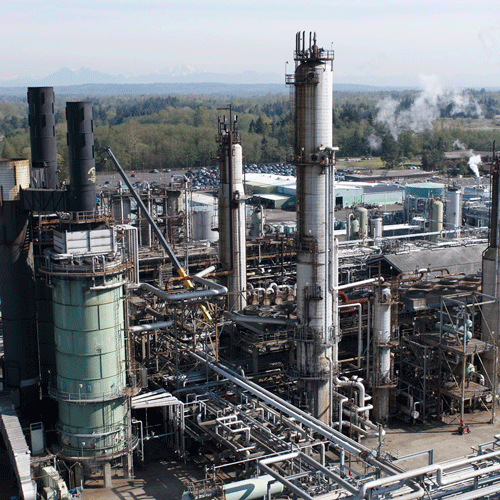 Safety
Safety is at the core of our business and is a key element of our culture. With a solid safety vision, our Target Zero program is a comprehensive and successful program that not only treats safety as a priority, but also as a value every employee must adopt.
Project Execution
Execution of turnarounds and major projects requires an attention-to-detail to planning and coordination. We pride ourselves in being well organized and achieving optimal productivity for time on tools.
Through the development of execution plans and the use of project controls, we can deliver projects with predictable results that are on time and on budget. Our execution strategies utilize proven methodologies which result in the reduction of risk, cost and project span.
Construction Technology
Extensive heavy lift, rigging and jacking experience
Module constructability and assembly knowledge
Logistics and planning for heavy load transportation and material handling
Temporary structural reinforcements to handle load changes during construction
Construction engineering utilizing the latest design and modeling software
Certifications
B&W is certified by various external regulatory authorities and jurisdictions to design, fabricate and install boilers, pressure vessels, and piping, including provincial jurisdictions, ASME, NBIC, ISO, CWB, ABSA and TSASK.