Success Stories
From The Leader in Clean Power Production Technologies
AG Processing Case Study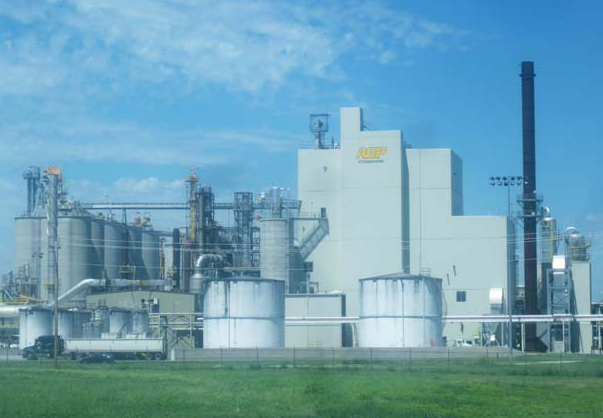 AG Processing CFB Boiler
AG Processing Inc.
Hastings, Nebraska
Plant Owner
AG Processing Inc.
Location
Hastings, Nebraska
Contract Order: 2006
Commercial Operation: 2009
B&W Scope
Coal-fired internal recirculation circulating fluidized-bed (IR-CFB) boiler from outlet of coal bunkers to outlet of tubular air heater including:
FD fan and motor
Tubular air heater
Steam coil air heater
Limestone injection system
Coal feeding system
Start-up burners
Refractory lined lower furnace with erosion protection at the Reduced Diameter Zone (RDZ) transition
Segmented U-beam primary particle collectors with watercooled support system
Bed drain screw coolers
Bed drain solids conditioning equipment including a screener and crusher
Attemperator and spray water control station
Flues and ducts
Ammonia forwarding, control and injection system
Instrumentation
Technical advisory services during startup and commissioning
Boiler Specifications
Boiler type: Internal recirculation CFB design
Design fuel: Powder River Basin coal
Startup fuel: Natural gas
Steam flow: 311,000 lb/h (37.8 kg/s)
Steam pressure: 150 psig (1034 kPa)
Steam temperature: 440F (227C)
Environmental Equipment
Project/Boiler Facts
Low pressure and temperature steam from the boiler is supplied primarily for soy bean processing.
The addition of limestone to the circulating bed reduces SO2 emissions from the boiler.
Low furnace temperatures, staged combustion and SNCR system limit NOx emissions.
Unique two-stage solids collection system using U-beams and multi-cyclone dust collector (MDC) provides superior collection efficiency. The recycling of solids collected by the MDC improves combustion efficiency and limestone utilization.
The U-beam and MDC solids collection system requires significantly less maintenance than hot cyclones.
A patented RDZ design with silicon carbide tiles at the top edge of the furnace refractory is used to minimize tube erosion at the interface
Sectional Sideview of the AG Processing CFB boiler.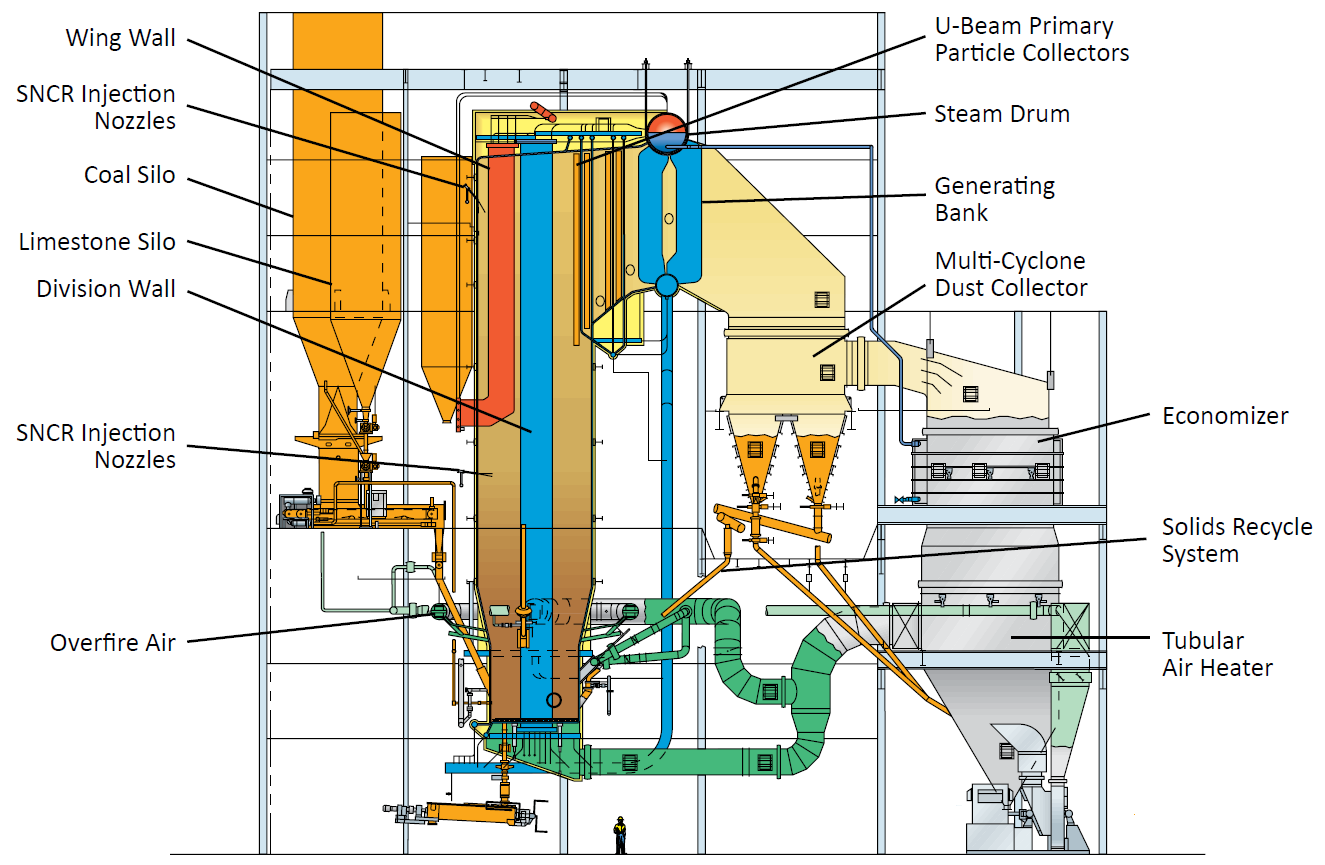 ---