Success Stories
From The Leader in Clean Power Production Technologies
Great River Energy Spiritwood Case Study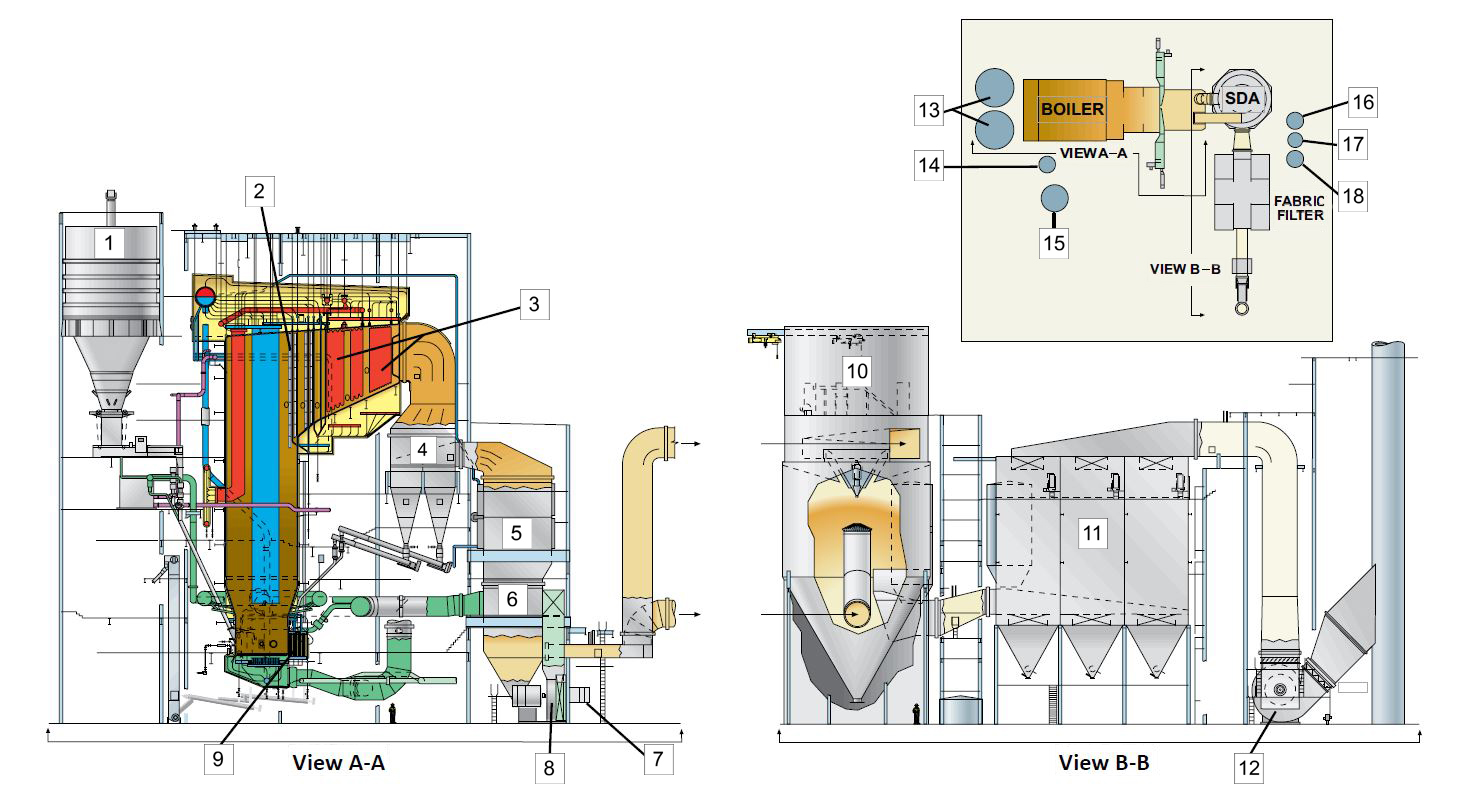 Great River Energy Spiritwood
Great River Energy (GRE)
Spiritwood, North Dakota
Plant Owner
Great River Energy (GRE)
Plant Name
Spiritwood Station
Location
Spiritwood, North Dakota
B&W Scope
Coal-fired internal recirculation circulating fluidized-bed (IR-CFB) boiler including:
Structural steel
Fans and motors
Tubular air heaters
Steam coil air heaters
Steam sootblowers by Diamond Power International, Inc., a B&W subsidiary
Ash recycle/reinjection system by Allen-Sherman-Hoff, a division of Diamond Power
Limestone injection system
Limestone silo
Startup burners
Refractory lined lower furnace with erosion protection at the Reduced Diameter Zone (RDZ) transition
Fluid bed ash coolers
Bed drain system including screws, screeners, crusher, belt conveyor and bucket elevators
Multi-cyclone dust collector screws
Flues and ducts
Segmented U-beam primary particle collectors with water-cooled support system
Coal feeders and bunkers
Blowdown tanks
Instrumentation
Environmental Equipment
Boiler Specifications
Boiler type: Internal Recirculation CFB design
Design fuel: Lignite coal
Startup fuel: Natural gas
Capacity: 275 MWt (90 MWe net plus process steam)
Steam flow: 805,000 lb/h (101.4 kg/s)
Steam pressure:1780 psig (12.3 MPa)
Steam temperature: 1006F (541C)
Contract Order: 2008
Commercial Operation: 2012
Project/Boiler Facts
Combined heat and power plant will provide process steam for an adjacent malt plant and will normally generate approximately 56 MW net of electricity for the regional transmission grid. MW output is dependent upon how much steam is consumed by the steam host.
The addition of limestone to the circulating bed reduces SO2 emissions from the boiler.
Low furnace temperatures and staged combustion limit NOx emissions.
Unique two-stage solids collection system using U-beams and MDC provides superior collection efficiency. The recycling of solids collected by the MDC improves combustion efficiency and limestone utilization.
The U-Beam and MDC solids collection system requires significantly less maintenance than hot cyclones.
RDZ design with silicon carbide tiles at the top edge of the furnace refractory is used to minimize tube erosion at the interface.
---