FPS® Valve Racks and Fuel Skid Assemblies
We have the capability to design and fabricate custom fuel handling assemblies for use with gas, oil, air, water, steam and hydrogen service.
Our custom fuel handling assemblies are fabricated into skid-mounted valve trains or spools, complete with engineering services that include pipe and valve sizing, supply of shut-off and vent valves, pressure regulators, control valves, and all required instrumentation for code compliance and control system integration. All equipment and instrumentation is pre-wired and tested, pneumatically tubed and piping pressure tested prior to shipment.
FPS valves trains are a perfect solution for customers looking to reduce the cost of site assembled equipment. Valve trains are typically designed to NFPA 85, NFPA 86, CSA B149.1, CSA B149.3, ASME B31.1 or ASME B31.3. Adherence to customer specification is built into the design of the valve trains which can include preferred vendors of equipment and instrumentation, material country of origin, NDE requirements and piping, layout and painting specifications.
A comprehensive quality assurance package is compiled including inspection test reports, material test reports, weld maps, NDE and check sheets to verify functional compliance. As part of the fuel train package, FPS can also budget and provide long-term spares for continued operation.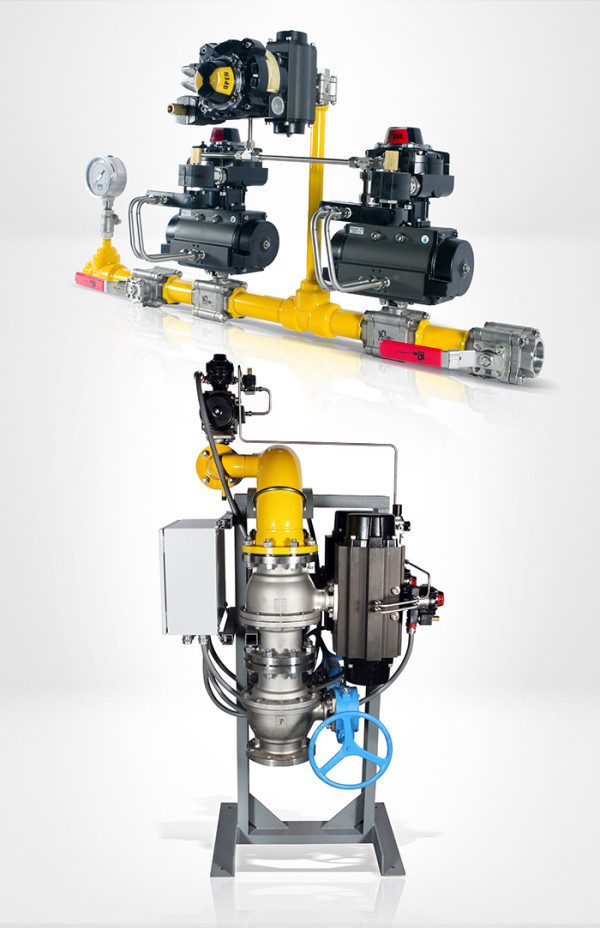 FPS Valve Assembly Design
All engineered fuel handling solutions are designed for customer specific requirements including fuel flows, pressure, distribution and required footprint.
Fuel trains can be designed with:
Local panel control and indication for remote operation or simplified troubleshooting of the assembly
General or hazardous area wiring
Multiple fuels or double/triple skid-mounted lines