B&W Parts, Services and Programs for CE-Type Pulverizers / Mills
B&W applies our vast experience and knowledge of roll wheel and ball-and-race pulverizers to provide quality replacement parts, services and inventory management programs to Combustion Engineering (CE)-type pulverizers.
Since 1867, B&W has set the standard for proven high availability, reliability and low maintenance on its boilers, pulverizers and other steam generating and auxiliary equipment. We remain invested in coal and will continue to provide quality products and services to keep the fleet of coal-fired power generators operating reliably, efficiently and with high availability.
Our approach goes well beyond simple in-kind replacement and repair services. We provide engineered solutions and upgrades based on thorough inspection of your equipment. Our rebuilt assemblies can run better and last longer reducing maintenance and downtime.
B&W supports pulverizers/mills manufactured by CE and others, including:
CE/Raymond deep bowl mills
CE shallow bowl mills
Schenck Raymond roller mills
Mill services from our regional centers of excellence
Journal rebuilds and exchanges

assemblies rebuilt to original OEM specs
thorough inspection reports
standard parts in-stock for quick turnaround
exchange journals stocked in various sizes for immediate delivery

Gearbox rebuilds
Replacement rolls

cast steel core with overlay options
Xwin® material

Assured Stock Program® (ASP®) inventory management – cost-effective program to enhance and streamline your purchasing and inventory functions
Technical support services – rebuild/repair support expertise, troubleshooting, testing and tuning
Mill maintenance and operator training
Mill replacement parts
Vane wheel assembly (upgrade from OEM design)
Upper and lower bowl skirt (upgrade from OEM design)
Standard and extended life journal bearing assembly (upgrade from OEM design)
Journal head liner assembly
Grinding rolls – ribbed, weld overlay, high chrome, Xwin material technology
Grinding segments – weld overlay, high chrome, Xwin material technology
Trunion assembly
Steel bowl
Mill liners
Millside access doors (upgrade from OEM design)
Gearbox worm gear (upgrade from OEM design)
Main shaft
Classifier (multi-piece)
Download Brochure (PDF)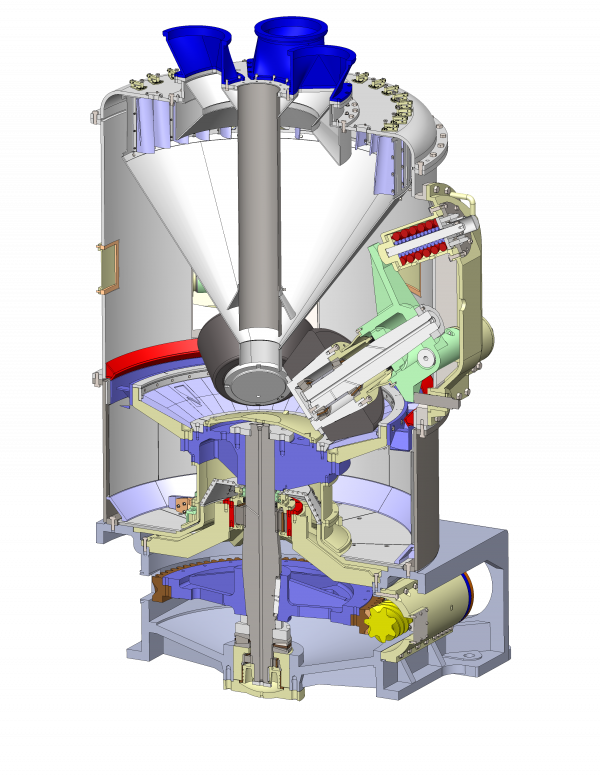 Strategic alliance with wear parts expert
Through a strategic alliance, B&W provides advanced coal pulverizer replacement parts from Magotteaux, a leading supplier of high wear, severe duty castings and differentiated wear solutions. This supplier relationship combines the unique benefits of Magotteaux's metallurgical expertise and experience in high wear, abrasion-resistant material with B&W's expertise in coal pulverizer and boiler design, operation and optimization.
Xwin technology
Xwin technology combines the extreme high hardness of ceramic with the mechanical properties of high chromium metal for maximum wear resistance and wear life. Magotteaux's Xwin technology is available for grinding rolls and grinding segments.
Benefits include:
extended running life
increased time between maintenance cycles
longer consistency of grinding profiles
extended duration of optimal pulverizer capacity and fineness
reduced power consumption
The results? Lower operating and maintenance costs, delivering up to 50% cost reductions
Download Brochure (PDF)