Success Stories
From The Leader in Clean Power Production Technologies
Combustible Fractions of Waste-to-Energy Case Study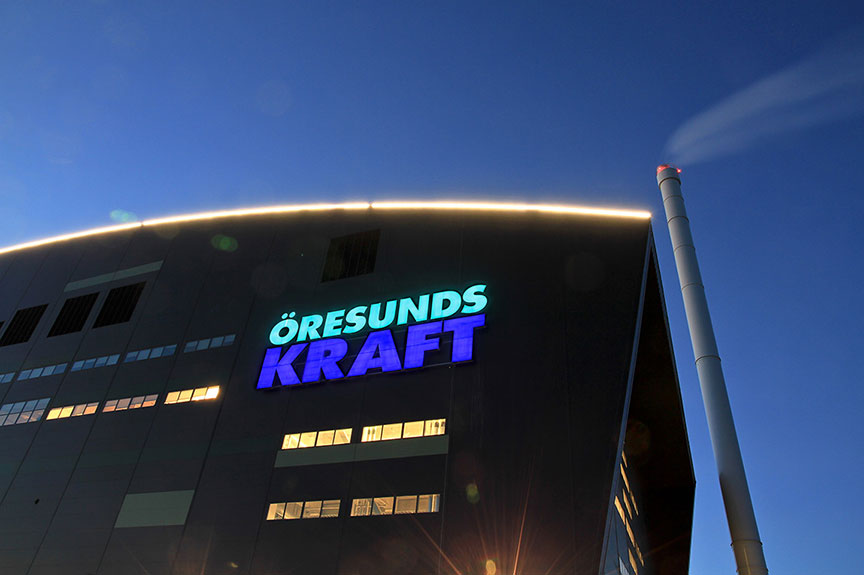 Waste-to-Energy Technology — Filbornaverket Plant
Plant Facts
Treats approx. 200,000 tonnes of waste annually produced by inhabitants and businesses in the southern Sweden region
Produces approx. 40% of the district heating water for 2,000 apartments and 8,500 villas in the Helsingborg district
Produces electricity for 7,500 villas
Steam conditions of 425 °C and 49 bar doubles the electrical efficiency of the former plant
The Filbornaverket waste-to-energy plant in Helsingborg produces steam, district heating and electricity. The plant was handed over to the customer Öresundskraft in early 2013.
The main fuel for Filbornaverket is combustible fractions of waste from households, industry and businesses. The plant uses the region's large quantities of combustible waste to produce electricity and district heating for the local grid.
Burns approx. 200,000 tonnes of waste per year

Thermal efficiency:

98%
Investment in the plant:

1.

85 billion SEK
Scope of supply
Babcock & Wilcox Renewable's (B&W's) project scope includes a VølundTM technology combustion system with waste crane, steam boiler with superheaters and economizers, electrical system, wet flue gas cleaning and flue gas cleaning condensation system with a heat pump.
The boiler is equipped with a water-cooled DynaGrate® combustion grate and an advanced combustion control system. The DynaGrate combustion grate is distinguished by its reliability and fuel flexibility to accommodate both high and low calorific fuels.
To reduce maintenance costs, the boiler design also includes water-cooled wear zones and panel walls protected with Inconel® weld overlay.
Inconel weld overlay is a strong, corrosion- and oxidation-resistant material that forms a thick, stable, oxide layer for surface protection. It is an investment that provides considerable long-term financial benefits.
Sophisticated emissions control
B&W Environmental supplied the GMABTM flue gas cleaning and energy recovery systems together with Alstom Power Sweden AB.
The latest technology for emissions control allows Filbornaverket to achieve very low emissions levels — about half of what the EC Directive and the Swedish regulatory requirements specify.
Improved revenue and reduced greenhouse gas emissions are some of the benefits that come from extended energy recovery by condensation of the hot flue gases. In addition, energy recovery offers an economic incentive since the generated heat can be sold while improving the overall flue gas treatment.
The boiler, the combustion cleaning and flue gas cleaning systems are designed and project managed by in-house resources. The diversity of our capabilities allows us to provide a complete technology solution more efficiently and with higher quality.
We are able to offer our customers one of the most climate-friendly solutions in today's market.
---