Pulverizer / Mill Upgrades
A wide range of modifications and upgrades are available for your B&W Roll Wheel™ roller-type or E/EL ball-and-race pulverizers. These new components and technologies can be retrofitted onto existing pulverizers to provide you with the latest designs and operating benefits which can increase availability and reliability and reduce maintenance.
B&W has extensive experience in grinding all types and blends of coals. All retrofit parts and materials are engineered and manufactured to the original specifications to ensure proper fit and performance.
Mill services
Assured Stock Program® inventory management - system focuses on planning specific material requirements and minimizing your inventory levels. The customized program reduces the overall cost of obtaining parts and components, while maintaining and improving power generation reliability and availability.
Technical support services
Strategic alliance with wear parts expert
Through a strategic alliance, B&W provides advanced coal pulverizer replacement parts from Magotteaux, a leading supplier of high wear, severe duty castings and differentiated wear solutions. This supplier relationship combines the unique benefits of Magotteaux's metallurgical expertise and experience in high wear, abrasion-resistant material with B&W's expertise in coal pulverizer and boiler design, operation and optimization.
Xwin technology
Xwin technology combines the extreme high hardness of ceramic with the mechanical properties of high chromium metal for maximum wear resistance and wear life. Magotteaux's Xwin technology is available for grinding rolls and grinding segments.
Benefits include:
extended running life
increased time between maintenance cycles
longer consistency of grinding profiles
extended duration of optimal pulverizer capacity and fineness
reduced power consumption
The results? Lower operating and maintenance costs, delivering up to 50% cost reductions
Learn More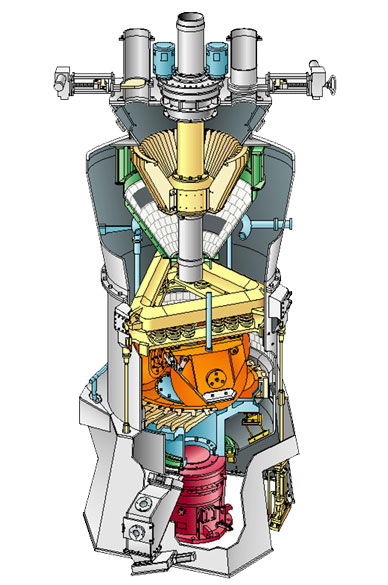 B&W Roll Wheel Pulverizers
Available upgrades:
Hi-spin stationary classifier
Redesigned classifier discharge assembly
DSVS® rotating classifier
Rotating throat improvements
Wearesistor® asymmetric, asymmetric low-profile and asymmetric wide-profile tires
Segmented yoke air seal carrier and replaceable labyrinth segments
Auto-Spring™ wheel loading system
Heavy-duty coil springs
Primary air chamber access door
Cera-VAM® ceramic erosion protection
Wear plate gap protective covers (awnings)
Download Our Product Sheet (PDF)
Gearbox Rebuilds and Exchanges
To maintain peak pulverizer operating conditions, systematic maintenance procedures are critical. In particular, gear drives can benefit from a comprehensive remanufacturing program to maintain high availability and optimize service life. We offer many services to support the operation of gear drive assemblies, including:
OEM replacement parts
Equipment upgrades
Remanufacturing services
After conducting in-depth inspections, a detailed report is provided that specifies the disposition of each gear drive component – parts are designated for replacement, refurbishment or reuse.
B&W can customize a gear drive remanufacturing program that includes all similar mills within a power generation system. We also offer a gear drive exchange program to meet the needs of customers that do not have excel mill capacity.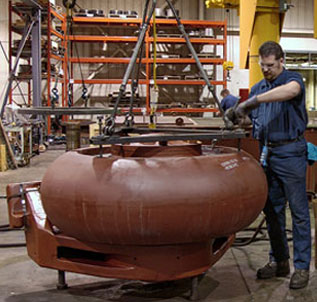 Roll Wheel Assembly
High dynamic loading of pulverizer components in an extremely abrasive environment will eventually limit the life of a roll wheel assembly.
Because operating conditions vary, there is no exact formula for calculating the service life of a roll wheel assembly. A comprehensive rebuild program is key to maintaining availability and maximizing the service life. After a thorough inspection process, each roll wheel assembly is returned to current design specifications.
We also offer a roll wheel assembly exchange program. Our in-stock roll wheel assemblies are completely re-manufactured and ready for immediate shipment.
Learn More
B&W E/EL Pulverizers
Available upgrades:
E to EL conversions
High-spin stationary classifier
Raw coal diverter chute
Bolt-through housing units
Two-fluted EL pulverizer housing unit
High temperature bottom ring with heat shield
High temperature throat plates
Oil cooler
Main shaft air seal housing with replaceable seal rings
Spring bolt assemblies
Pneumatically operated pyrites gate
Grinding zone access door
Cera-VAM® ceramic erosion protection
DSVS® rotating classifier
Download Our Product Sheet (PDF)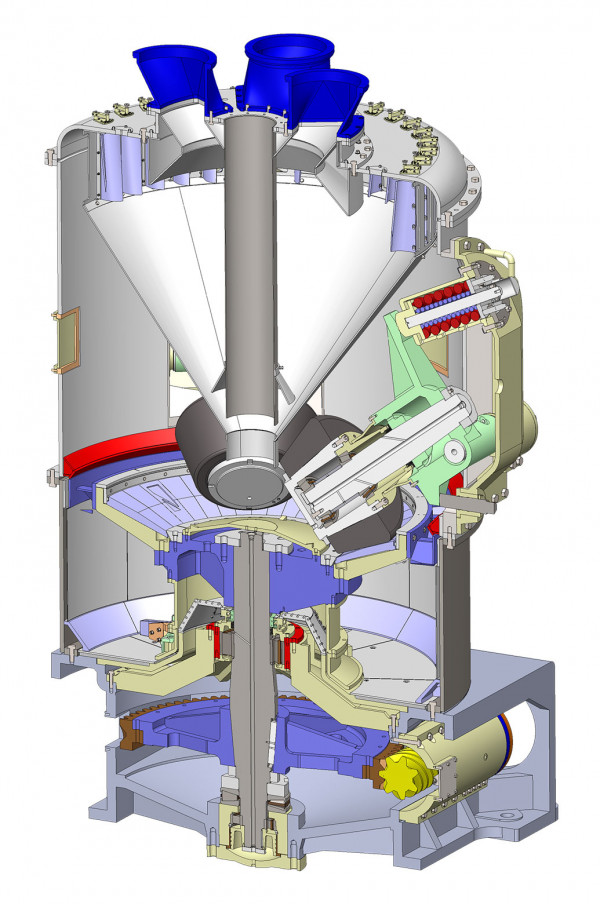 CE-Type Mills/Pulverizers
B&W is now applying its vast experience and knowledge of roll wheel and ball-and-race pulverizers to provide quality replacement parts, services and inventory management programs to Combustion Engineering (CE)-type pulverizers.
We support pulverizers manufactured by CE and others, including:
CE/Raymond deep bowl mills
CE shallow bowl mills
ARVOS/Raymond roller mills
Learn More