Improving Performance & Reliability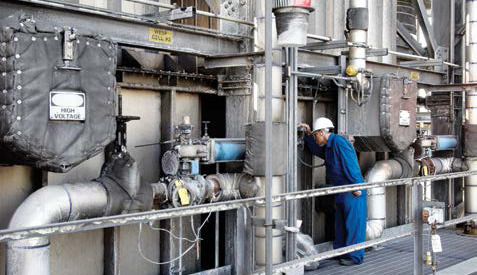 B&W's electrostatic precipitator parts, services and upgrades can help reduce operating and maintenance costs, improve reliability and safety, and enhance overall performance and efficiency. We have experience with most OEMs, including PrecipTech, Joy Western, Buell, BHA and GE.
Capabilities include:
Engineered equipment upgrades
Start-up and commissioning
Construction
Performance testing and monitoring
Equipment tuning and optimization
Remote diagnostic services
Field service engineering
Replacement parts
Continuous emissions monitoring systems
Our combination of innovative products and services include:
Collector plates
Rapper components and parts
Discharge electrodes
Insulators
Single- and 3-phase power supplies and controls
Access doors and door seals
Electrical performance enhancement hardware and software
Upgrades, rebuilds and conversions
24/7 remote diagnostics
Field services and operating and maintenance training seminars
Download Our Electrostatic Precipitator Parts & Services Brochure
Engineered Upgrades & Service
B&W provides a wide range of engineered electrostatic precipitator parts, systems and services designed to reduce operating and maintenance costs, improve reliability and safety, and enhance overall performance and efficiency, regardless of original manufacturer.
Upgrade Capabilities:
Original equipment manufacturer (OEM) - B&W can upgrade virtually any existing ESP, regardless of manufacturer, including:

B&W PrecipTech
Hamon Research-Cottrell
Buell
Joy Western
BHA
GE

Internally rapped ESPs

-

These upgrades improve the original unit design by adding electrical sections, increasing residence time by up to 30% for better performance, and allowing top access for easier maintenance.
Top-rapped ESPs - B&W can rebuild weighted-wire or rigid frame-type ESPs with a more reliable rigid discharge electrode (RDE). Our quality RDEs are custom manufactured, with options for pin spacing, pin configuration and materials. We consider your process and transformer/rectifier (T/R) ratings, and can provide discharge electrodes of varying configurations to maximize power input in each ESP field.
Tumbling hammer conversions - Our top-rapping conversion provides benefits that improve ESP performance, reliability and collection efficiency— all within the same footprint.
ESP rebuilds - Backed by years of experience, we develop a customized rebuild plan using information gathered by analyzing and assessing ESP operation and physical equipment, and comparing it to production requirements and emissions reduction goals.
Adding or modifying electrical sectionalization - Adding electrical sections improves collection efficiency and provides more operating reliability.
Plate height extension - Plate height extensions yield more collecting surface area without increasing the footprint of the ESP. These wall extension frames are built on the ground with large beams pre-fabricated in the shop to minimize field labor and outage time.
Rapper re-sectionalization - Can reduce re-entrainment of dust and reduce the rapping intensity necessary to keep the plates clean.
ESP to fabric filter conversions
Service Capabilities:
Inspections - B&W offers world-class inspections to ensure that the entire ESP system functions as efficiently as possible. Expert field service engineers and technicians, utilizing experience with nearly every type of ESP in the world, assist in developing a comprehensive approach to maximize performance.
Operation and maintenance training - We conduct seminars designed to help you solve equipment problems effectively, improve operational efficiency, and reduce costly downtime. Proper operation of air emissions control equipment can directly impact your bottom line. These sessions focus on comprehensive training and understanding of air emissions

c

ontrol devices and

new technologies.
Diagnostics (on-site and remote) - Service is available 24/7 to analyze data from SQ-300

®

i or WinDAC

®

systems, PRC-100

®

rapper controllers, CPM

®

series emissions monitors, and non-B&W voltage controls—allowing instantaneous evaluation of ESP operation.
Performance optimization
Mechanical and electrical troubleshooting
Supervision of plant personnel during repairs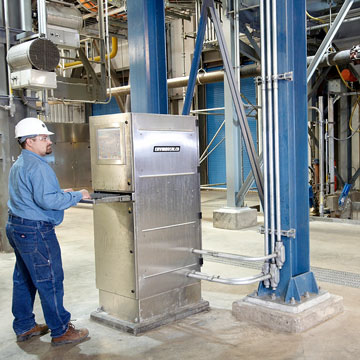 Mechanical Components
Our vast industry experience enables us to provide integrated solutions to enhance equipment performance, regardless of original manufacturer. We provide quality components to help keep your ESP running efficiently and effectively.

Our combination of innovative products include:
Collecting Plates
Discharge electrodes
Discharge electrode wires
Rapper components and parts
OEM direct replacement plates
Purge air systems
Insulators
Access doors
Door seals, gasketing materials
Straightening systems
Performance enhancement hardware
Power supply options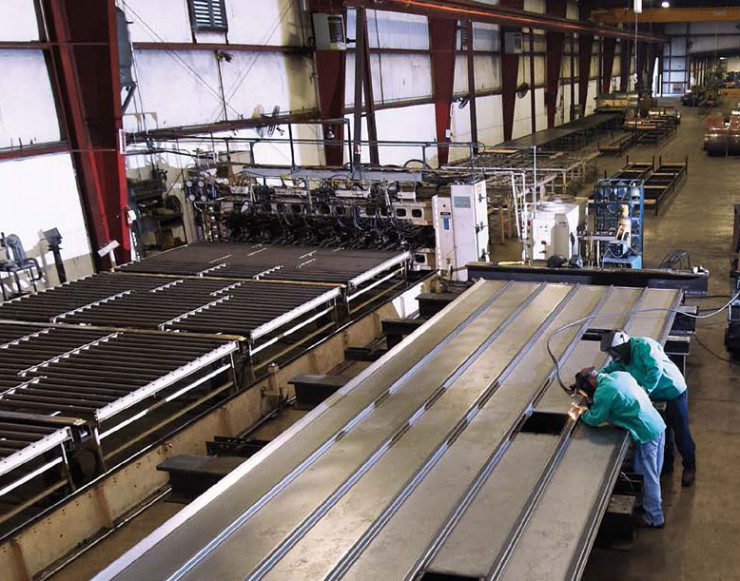 Electrical Components
Voltage Dividers
Voltage dividers can be used to evaluate and troubleshoot ESP performance. Designed to maximize the functionality of existing voltage controls, they allow generation of V-I curves, operation of undervoltage alarms, or accurately evaluate ESP performance.
Variable inductance-current limiting reactor (VI-CLR)
This patented technology increases conduction time when the power supply in a field is operating below the rated limits of the T/R set. Its enhanced conduction boosts average current, average voltage and corona power. B&W's VI-CLR helps achieve improved collection efficiency through reduced wave distortion, producing higher average power levels and increased migration velocity of dust toward the collecting plates.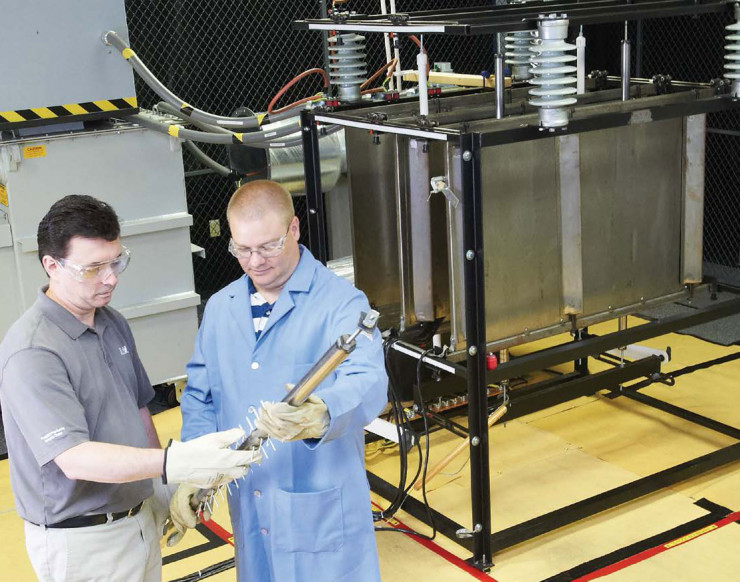 Controls & Software
Supporting your existing or new plant operating systems, B&W provides flexible integration and control with our ESP electronics and software technologies. With more than 16,000 controls installed in 52 countries in over 400 plants, our ESP solutions can achieve enhanced performance.
For hardware products communicating serially, B&W offers several core software applications for monitoring and control. We also offer several programs that integrate our software with existing plant control systems (such as a PI system, DCS or OPC).
Controls, related components and software:
SQ-300®i Hybrid automatic voltage control
AVC design with 3-phase T/R set control
PRC-100 programmable rapper control and software
PRC-100 controller module
Programmable logic controllers and logic based control cabinets
Purge air heater controls
Ring heater controls
Sonic horn timers
Precipitator Manager™ software
Continuous particulate monitoring (CPM) systems
CPM purge blower