Pulp Mill Upgrades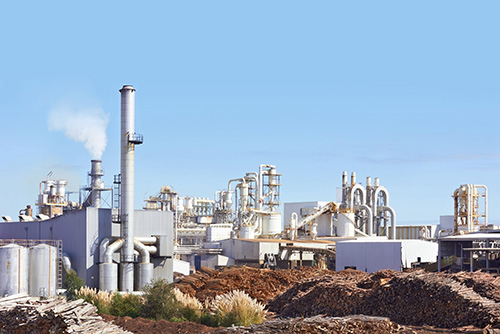 In pulp and paper mills worldwide, B&W recovery and power boiler upgrades are meeting today's demands for improved operating unit performance, increased solids processing capacity, and emissions levels. Based on your mill's goals and operation requirements, B&W will develop the most productive and cost-effective approach with a timely project schedule.
The unique design and operation of recovery boilers at pulp & paper mills also require specialized services, parts and technology expertise. Since developing the first recovery boiler in 1929, our commitment to the pulp and paper industry has advanced many design and technical upgrades and modifications.
Typically, an upgrade project will be required to meet a combination of immediate needs and overall mill performance goals. These can include:
Improved combustion and furnace stability
Low odor operation
Increased steam production
Increased solids throughput
Reduced emissions
Increased availability
Improved safety
Reduced maintenance
Reduced outage spans
Recovery Furnace Bottom Replacements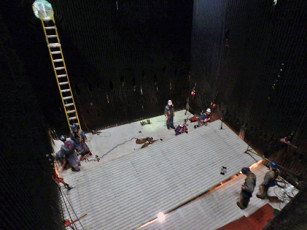 B&W's furnace is designed to minimize the maintenance required during the life of the furnace with improved safety as a primary goal. Enhancements include:
Proper selection of lower furnace protection
Inserted smelt spouts for reduced smelt opening maintenance and for achieving high-velocity fluid flow to resist overheating during smelt flow upsets
Increased number of closely spaced floor support beams to minimize overall structural damage in the event of an explosion
Welded attachments designed to minimize stresses on the tubes and reduce the potential for waterside stress-assisted corrosion in the event of water chemistry upsets
Minimized use of refractory for sealing purposes to reduce annual refractory maintenance costs
Fully welded furnace wall and corner construction for a smelt-, gas- and water-tight enclosure
Choice of sloping, decanting or partially decanting floor
Multi-lead ribbed (MLR) tubes designed to enhance floor circulation and minimize the risk of steam blanketing during high transient conditions
Overall furnace construction designed to minimize the use of tube-to-tube butt welds and pressure part welding
Efficiency Improvements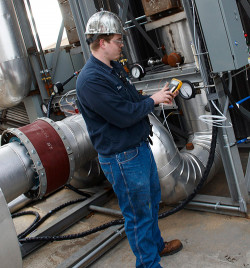 Strategies to improve boiler and mill efficiency begins with a thorough review of current operating conditions. Our services include engineering studies, field engineering services, performance studies, and operations & maintenance reviews. Often, these efforts lead to recommendations which can provide tangible financial, safety and operational improvements.
BFB Conversions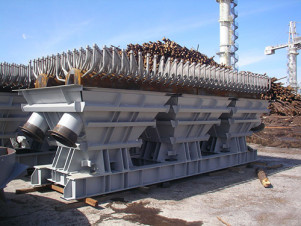 Conversion of a mill's existing recovery or power boiler to bubbling fluidized-bed (BFB) technology provides mill owners with a range of economically and environmentally sound solutions to extend asset life and meet renewable energy needs.
Burn paper mill sludge, wood waste or other opportunity fuels to displace other more expensive fossil fuels
Enable existing boiler assets to be fully utilized, such as the upper furnace, superheater, boiler bank, precipitator and other mill infrastructure
Reduce landfill costs by utilizing mill sludge as a fuel source
B&W's BFB boiler is designed for reliability, low maintenance and high availability.
Air System Upgrades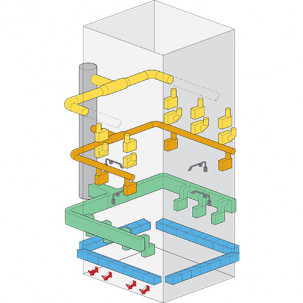 B&W provides complete air system analysis and upgrades. Successfully designed air systems will improve operational flexibility and decrease emissions. Through our advanced numerical models, we evaluate the effect air system modifications have on the entire recovery boiler, from air and liquor entry into the furnace until the gases leave the convection pass.
Combining our design engineering and modeling capabilities, our air systems are tailored to the capacity, liquor characteristics and equipment configuration of your boiler. Existing recovery and power boilers are modeled as currently designed and operated to establish a base for comparison to upgraded designs.
COMO-PR™ Advanced Combustion Modeling for Process Recovery Boilers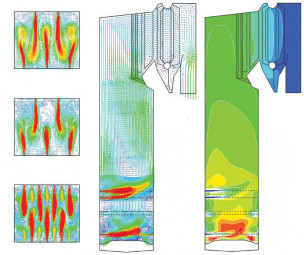 B&W's COMO-PR™ numerical model is a cost-effective engineering, operator and management tool which allows graphical visualization of existing boiler operations and provides the ability to investigate potential upgrade alternatives to designs, equipment options and ranges of operating conditions. The model is designed to be flexible for new and retrofit applications, as well as both B&W and non-B&W recovery or power boilers.
COMO-PR simulates such operating processes as spray combustion, turbulent flow, gas-phase combustion and heat transfer, to name a few. These parameters interact within the model as would the actual physical processes within the boiler allowing for more informed decisions to be made to improve and optimize operations.