Success Stories
From The Leader in Clean Power Production Technologies
Tekniska Verken i Linköping AB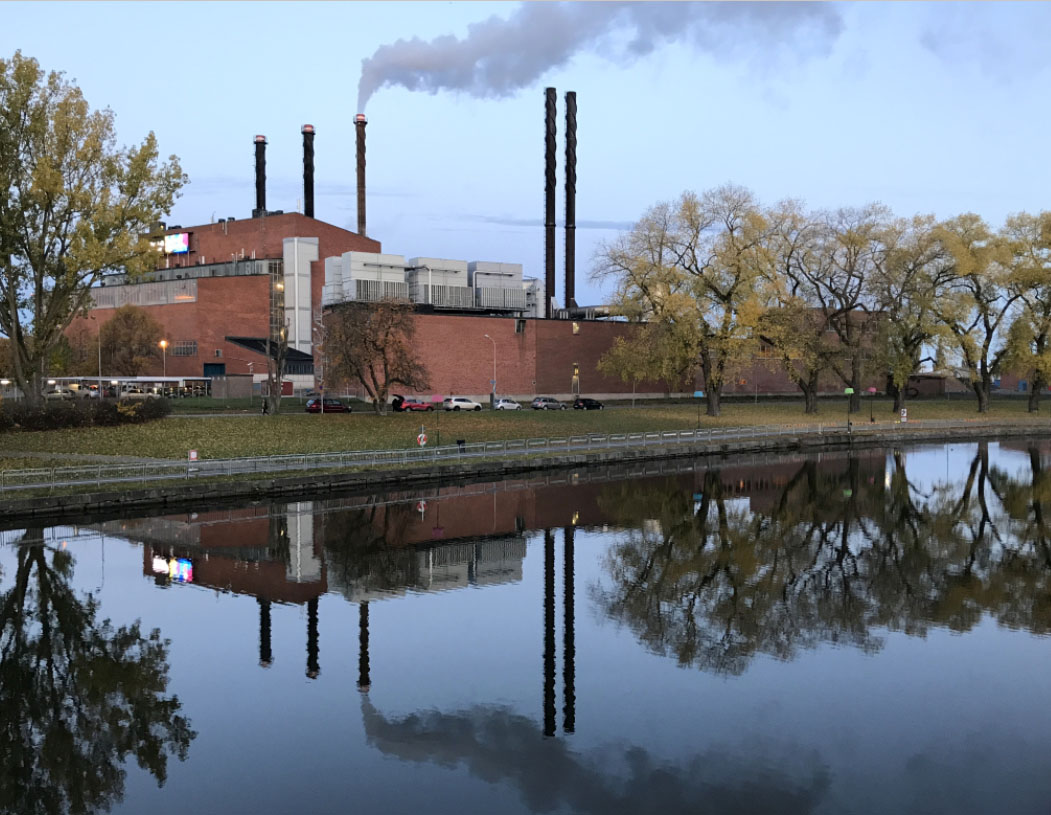 Coal to Biomass Fuel Conversion - Linköping, Sweden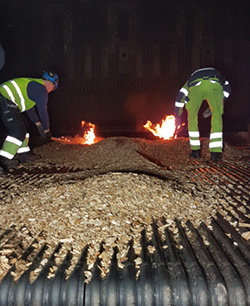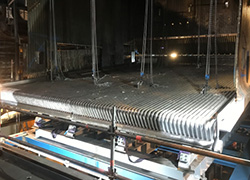 Client: Tekniska Verken i Linköping AB
Year: 2018
Milestones
Contract: 27-06-2018
Start on site: 04-08-2019
Hand over: 11-02-2020
Data
Fuel: Wood chip / waste wood
Steam temperature: 475 °C
Steam pressure: 57 bar
Project description
Boiler 1 at Tekniska Verken in Linköping was built in 1964 and rebuilt in 1985 from oil to coal burning, with a steam capacity of 99.6 t/h. In 2018, the conversion to biomass began with the installation of a new combustion grate. The vibration grate was integrated into the boiler circuit by means of coupling the cooling of the grate to the boiler drum, eliminating the need for other cooling circuits.
The scope of supply included project management, engineering, design, manufacturing, delivery, disassembly, installation, commissioning, testing and documentation for conversion of an existing boiler (Line 1), from coal to biomass combustion (wood chips and waste wood). After the conversion to biomass, the boiler can deliver 93 tons of steam per hour at a steam temperature of 475 °C and pressure at 56 bar.
The flue gas emissions of NOx and CO2 was optimized by means of CFD modeling/calculation and optimization of the primary and secondary combustion air systems to meet the authorities' requirements.
Included in the scope of supply was a hanging superheater made of material TP347/ASTM A312. The connection to the headers was made with transition pieces in material 10CrMo9-10 and connection tubes in 13CrMo4-5.
Inconel® cladding was applied in the bottom of the furnace, at the front, rear and side walls, as well as single tube cladding on tube outbends for doors, fuel inlet ports and nozzles. A total of approximately 130 m2 of Inconel cladding was utilized.
The above mentioned membrane walls, delivered form workshop, were cladded with Inconel 625 (NiCr22Mo9Nb W. nr. 2.4856) in automatic welding towers. All bend outs and connection tubes were cladded with Inconel 625 in a 360° automatic welding machine.
Scope of supply
New panel walls in the bottom furnace
Inconel cladding (Inconel 625) of new bottom furnace walls (approx. 130 m2)
New superheater and sootblowers
Water-cooled vibration grate
Steel structure for the grate
Fuel feeding system (fuel silo, air spouts, etc.)
Platforms and stairs
Primary combustion air system
Secondary and tertiary combustion air systems
Flue gas recirculation system
Refractory
Insulation and cladding
CFD calculation
Instrumentation
Mechanical installation
Electrical installation
Commissioning
Documentation
Spare parts

---