For a net-zero future
Babcock & Wilcox News
Leading the world in clean power production technology
Ronald C. Lenzer Honored as 39th Recipient of B&W's Engineering Honors Award
Posted March 28, 2018
(BARBERTON, Ohio – March 28, 2018) – Ronald C. Lenzer, an engineer with more than 40 years of service at Babcock & Wilcox (B&W), has been named the 39th recipient of the company's Engineering Honors Award in recognition of his professional achievements, dedication and mentorship.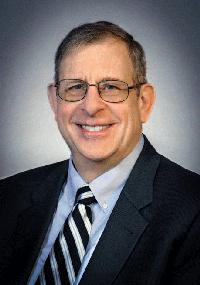 Lenzer, a technical consultant in B&W's Barberton office, is known for his significant achievements in advancing the company's burner products, for his tireless commitment to providing outstanding service and solutions for customers, and for his selfless dedication to helping fellow engineers develop their skills and advance their careers.
"Ron is an outstanding example of everything a B&W engineer strives to be," said Mark Low, senior vice president of B&W's Power segment. "He is an accomplished and skilled engineer with an attention to detail, a trusted mentor to other employees and recognized as an innovator and collaborator by his co-workers."
Lenzer began his career at B&W as a summer student employee in 1973 while attending Purdue University. After earning his bachelor's and master's degrees in mechanical engineering, he joined the company full-time.
An expert in industrial burners, he has led or participated in many research and development projects during his career, including the testing of new B&W burner designs. Named as co-inventor on two patents in the field of combustion, Lenzer also was the primary designer of the LM2100® burner, an auxiliary burner for kraft recovery boilers. He also was the primary designer of the Auxiliary Input Burner used on refuse boilers.
A registered professional engineer in the state of Ohio, Lenzer has also served as a primary support author for B&W's STEAM/its generation and use, which is the world's longest continually published and most relied-upon engineering text of its kind.
About B&W
Headquartered in Charlotte, N.C., Babcock & Wilcox is a global leader in energy and environmental technologies and services for the power and industrial markets, and has been transforming our world for 150 years. Follow us on Twitter @BabcockWilcox and learn more at www.babcock.com.
---