For a net-zero future
Babcock & Wilcox News
Leading the world in clean power production technology
Creating a Ripple to Provide Clean Water
Posted March 29, 2022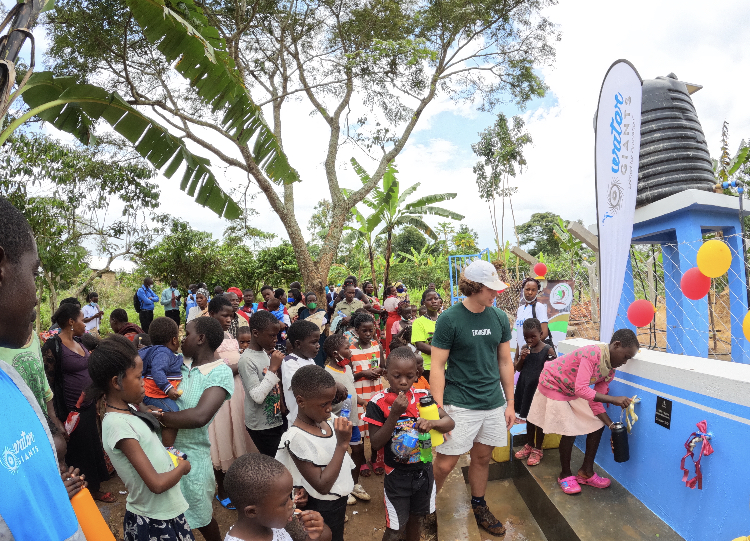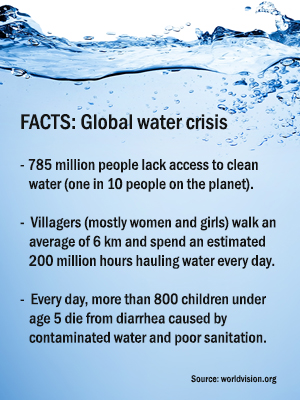 One of the United Nation's Sustainable Development Goals calls for access to clean, affordable, and safe drinking water for all. Of the 785 million people around the globe without access to clean water, Africa has the greatest need, where 1 in 3 face water scarcity and approximately 400 million in sub-Saharan Africa lack access to basic drinking water.
A global problem is going to require a global solution. But the most important step is to start, to create the 'ripple.'
A student at a university about 20 miles from B&W's headquarters is doing just that. Joe Knopp, a senior at Walsh University in Ohio, wanted to apply his entrepreneurial spirit to a cause that made a difference. From his dorm room, he launched "Ripple," a startup that sells reusable water bottles and uses the proceeds to address the global water crisis.
Sales of the bottles not only replace plastic bottles destined for landfills, but also bring critically needed funds to create water wells in small African villages.
"Our clean water solutions are the first of their kind in Uganda," said Knopp. "We build modern, solar-powered wells that are scalable, providing clean water solutions and sanitation for every household within the village."
B&W recently made a contribution to Ripple which will help provide a clean water solution to an orphanage and the surrounding community of about 2,000.
"When we learned of Joe's initiative, we were impressed with both his drive and his plan," said Joe Buckler, B&W's Senior Vice President of Sales and Business Development. "His mission to reduce landfills and play an active role in providing sustainable, clean water aligns with ours, and we're proud to support his efforts."
Knopp is currently targeting villages in Uganda and throughout Africa, but is looking at communities in India and Central America as well.
"In just over a year, our team has been able to build 10 wells and give clean water to more than 30,000 people on the other side of the world, supporting multiple schools, orphanages, and even a whole hospital – all while being full-time college students," said Knopp. "Our ultimate goal is to completely solve the world water crisis and give everyone access to this basic human right."
For more information, visit wearetheripple.com.
---