For a net-zero future
Babcock & Wilcox News
Leading the world in clean power production technology
B&W Names Jeff Kidwell Its 35th Engineering Honors Award Recipient
Posted March 18, 2014
BARBERTON, OHIO

(BARBERTON, Ohio – March 17, 2014) – Babcock & Wilcox Power Generation Group, Inc. (B&W PGG), a subsidiary of The Babcock & Wilcox Company, has named John "Jeff" Kidwell, an engineer and technical specialist in its Barberton office, the recipient of its 35th annual Engineering Honors Award in celebration of National Engineers Week.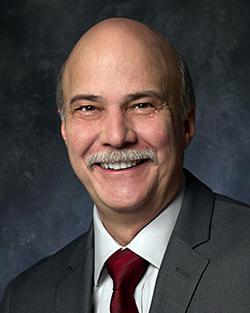 Each year, B&W PGG selects one outstanding engineer who has demonstrated outstanding technical expertise and leadership throughout their career to receive the award.
Throughout his 40-year career, Mr. Kidwell's specialized knowledge of test instrumentation, measurement systems and protocols has been crucial to B&W PGG's development of new engineering processes and standards in the commercial nuclear, naval nuclear and fossil power industries.
"Jeff is an indispensable member of the B&W team in Barberton and we're proud to call him our colleague," said J. Randall Data, B&W PGG President and Chief Operating Officer. "He is a brilliant and respected engineer who has freely shared his expertise with his colleagues and customers, as well as with students in mentoring programs such as the FIRST Robotics program at Alliance High School."
Mr. Kidwell, a resident of Alliance, holds six patents for sensor technologies for applications ranging from radiation detection to welding applications. He has made tremendous contributions in the fields of dynamic vibration and strain measurements on boiler tubes, wet scrubber trays and other B&W PGG products.
B&W PGG's Engineering Honors Award recognizes outstanding present or retired employees of the company. Since 1983, the award has honored individuals who have made extraordinary, long-term contributions to the success of B&W PGG's products and services.
About B&W
Headquartered in Charlotte, N.C., The Babcock & Wilcox Company is a leader in clean energy technology and services, primarily for the nuclear, fossil and renewable power markets, as well as a premier advanced technology and mission critical defense contractor. B&W has locations worldwide and employs approximately 12,000 people, in addition to approximately 10,200 joint venture employees. Learn more at www.babcock.com.
---