For a net-zero future
Babcock & Wilcox News
Leading the world in clean power production technology
B&W Employees Raise More Than $100,000 for United Way
Posted February 27, 2018
February 27, 2018
Babcock & Wilcox employees in Barberton and Copley, Ohio, USA, recently helped raise more than $108,000 for the United Way of Summit County during its 2017-2018 campaign.
Their efforts were part of B&W's ongoing commitment to community involvement and giving back to those in need.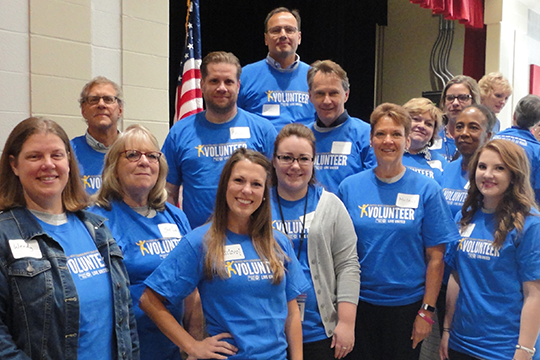 Several employees kicked off the campaign last year by helping to distribute backpacks filled with school supplies to children at Harris-Jackson CLC elementary school in Akron, Ohio, USA, as part of the United Way's "Stuff the Bus" event.
Hundreds of employees also led or participated in various fundraising efforts, raffles and prize giveaways which helped raise additional donations throughout 2017 and 2018.
About B&W
Babcock & Wilcox is a global leader in energy and environmental technologies and services for the power, industrial and renewable markets. With headquarters in Barberton, Ohio, USA, B&W companies employ approximately 4,000 people worldwide. We have been transforming our world for over 150 years.
---