For a net-zero future
Babcock & Wilcox News
Leading the world in clean power production technology
Albert D. LaRue Receives B&W PGG Engineering Honors Award
Posted February 25, 2013
BARBERTON, OHIO

Babcock & Wilcox Power Generation Group, Inc. (B&W PGG) has named Albert D. LaRue as the recipient of its 34th Engineering Honors Award.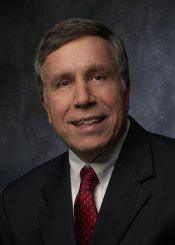 Mr. LaRue, a 40-year B&W veteran who works at B&W PGG's Barberton, Ohio facility, received the award on Wednesday, Feb. 20.
Each year, in honor of National Engineers Week, B&W PGG selects one outstanding engineer who has demonstrated outstanding technical expertise and leadership throughout their career to receive the award.
"Al is a respected and highly valued member of the B&W team," said J. Randall Data, B&W PGG President and Chief Operating Officer. "His contributions to our Company's success are numerous and I'm proud to congratulate him as our 34th Engineering Honors Award recipient."
Mr. LaRue started his career at B&W in 1973 following his participation in the company's co-op engineering program. He served in Field Engineering for five years, assisting and then leading the start-up of utility boilers and a first-of-a-kind pulverized coal injection system. He then joined Combustion Systems, where he served as Senior Development Engineer, Engineering Manager, Senior Technical Consultant and Team Leader.
Appointed to the highly regarded position of Technical Fellow in 2008, Mr. LaRue has been responsible for leading the design team in the development, application, performance and troubleshooting of combustion equipment, taking new concepts from the lab, through field demonstration, to commercial application.
Mr. LaRue holds 19 patents for advanced burner designs, utility combustion systems and emissions control systems, including B&W's AireJet® burner. His work with the oxy-fuel burner design team was key to B&W's award of FutureGen 2.0, which is the first large-scale oxy-combustion repowering project that will use carbon capture and storage technology.
Mr. LaRue holds a bachelor's degree in mechanical engineering from The University of Akron and also received the George Westinghouse Silver Medal in 1987 from the American Society of Mechanical Engineers (ASME) in recognition of his distinguished contributions to the field of mechanical engineering.
B&W PGG's Engineering Honors Award recognizes outstanding present or retired employees of the company. Since 1983, the award has honored individuals who have made extraordinary, long-term contributions to the success of B&W PGG's products and services.
About B&W
Headquartered in Charlotte, N.C., The Babcock & Wilcox Company is a leader in clean energy technology and services, primarily for the nuclear, fossil and renewable power markets, as well as a premier advanced technology and mission critical defense contractor. B&W has locations worldwide and employs approximately 12,700 people, in addition to approximately 10,400 joint venture employees. Learn more at www.babcock.com.
---