Success Stories
From The Leader in Clean Power Production Technologies
Nordforbrænding: WtE Case Study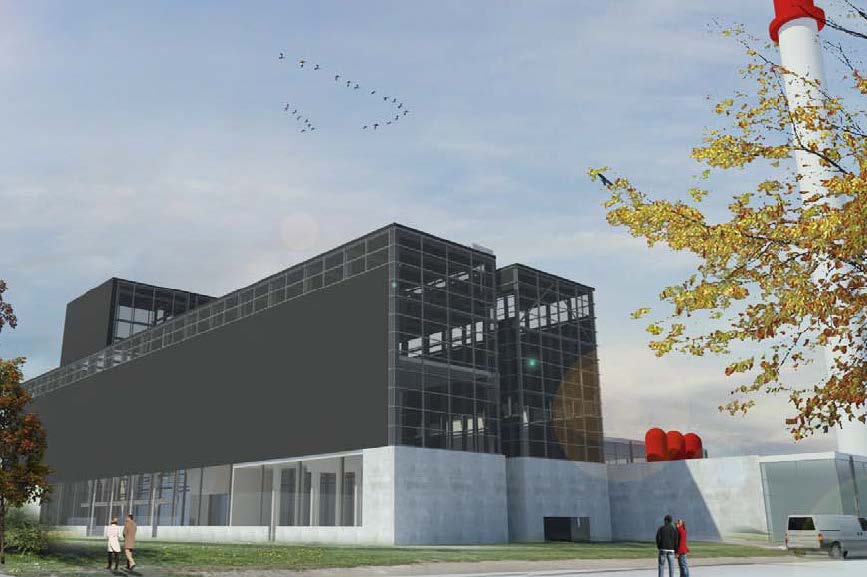 Nordforbrænding Waste-to-Energy Plant
Overview
The plant Nordforbrænding is owned by five municipalities (Hørsholm, Allerød, Fredensborg, Elsinore, and Rudersdal) in the northern part of Zealand in Denmark covering a population of approximately 200,000 inhabitants. Nordforbrænding contracted a new waste-to-energy line to be completed in 2016.
The new waste-to-energy line will be based on our NextBAT® technology securing a very high energy recovery and very low emissions. The R1 value is actually more than 100% above the threshold value of 0.65. After completion of the new furnace line 5 in August 2016, the plant will produce heat and power from line 4 and 5 only and replace the existing three worn down B&W Vølund lines from 1969 and 1989. The existing furnace line 4, from 1998, will remain in operation.
The new line 5 naturally fulfills all requirements that will be presented in the coming waste incineration BREF in 2013. This is the core of our NextBAT® technology.
Nordforbrænding is located in the middle of Hørsholm, an affluent northern suburb of Copenhagen, and has been accepted by the neighbors as a good solution to waste management and energy supply.
Facts: New furnace line at Nordforbrænding
The new combined heat- and power-producing wasteto-energy line shall be designed for burning 10 tonnes of waste per hour and operate independently from the other lines. Steam data are 50 bar/400 ˚C.
The plant's energy efficiency will increase from its current level of 70% to 99% in the future.
Together, furnace lines 4 and 5 will still be able to process 152,000 tonnes of waste annually.
With the new furnace line, Nordforbrænding will be able to produce double its production of electricity and 30% more district heating.
The plant's electricity production will reach 80 GWh/year, corresponding to the electricity consumption of 15,000 detached houses.
The plant's heat production will reach 370 GWh/year, corresponding to the heat consumption of 25,000 detached houses.
The new boiler can process several types of fuel other than waste, such as biomass and sludge. This means that the plant is future-proof and can be used for energy supply and waste treatment in several ways.
Babcock and Wilcox Vølund will supply;
Our DynaGrate® is unique in its fuel flexibility, optimised combustion and minimal maintenance costs.
A multi-pass boiler.
VoluMixTM forms a complete burnout in the gas phase by injecting air into the combustion zone.
An advanced NOx treatment technology.
Plant Design Data (per line)
Process Parameters
Guaranteed Values*
Units
R1 Value
1.33
Waste Capacity
10
t/h
Heat Value, Lower
12.5
MJ/kg
Steam Output
43.6
t/h
Steam Temperature
400
°C
Steam Pressure
50
Bar
Gross Electric Output
7.5
MW
District Heating Output
22.9
MW
Boiler Outlet Flue Gas Temp.
160
°C
Feed Water Temperature
130
°C
Flue Gas Values**
Before Cleaning
Guaranteed Values*
Units
NOx***
100
Mg/Nm3
CO***
10
Mg/Nm3
NH3***
5

Mg/Nm

3
TOC
5
Mg/Nm3
* All values refer to 11% O2 dry gas
** The plant limit values comply with the EU Directive on Waste Incineration. Naturally, the plant is equipped with a modern flue gas cleaning system.
*** 24-hour average
---