Fuel Conversions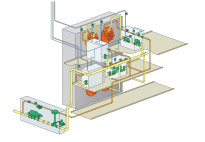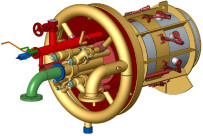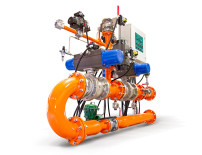 A plant may be considered for fuel switching based on its age and potential for retirement or a major rebuild. The timing for fuel switching may be ideal if the boiler in question is already under consideration for major projects like superheater replacement, burner modifications, air system changes, and/or the addition of emissions control equipment. Fuel switching may also take advantage of spot fuel pricing and availability as well as environmental sustainability factors.
We can assist in comparing the costs and benefits of different scenarios to help make the best decision based on the specific needs of the plant.
Another key factor to consider is the need for plant output, including a potential for de-rate and/or increased turn-down capability. A unit's continued usefulness might involve its ability to operate or be on standby during periods of low load.
As organizations look at their long-term forecasts, plants that operate efficiently and with high availability will play a key role in meeting future demand. As such, these plants will need to be evaluated for projects that will extend their useful life. Those projects might be targeted for efficiency improvements with coal as a fuel (burner upgrades, emissions control equipment, etc.) or as fuel-switch projects that take advantage of the benefits of natural gas.
Key components, systems and additions considered for evaluation and upgrades include:
Overfire air systems
Combustion equipment
Attemperators
Heat transfer pressure parts
Gas fuel train
Fans
Gas recirculation
B&W has the experience and expertise to help customers evaluate the operational, technical and financial considerations associated with a potential fuel switch. As plant owners consider their options, we can assist in the evaluation of site-specific conditions and provide recommendations that represent the optimal balance of cost, schedule, performance and long-term availability.
Download the Brochure (PDF)