Success Stories
From The Leader in Clean Power Production Technologies
Tanjung Jati Case Study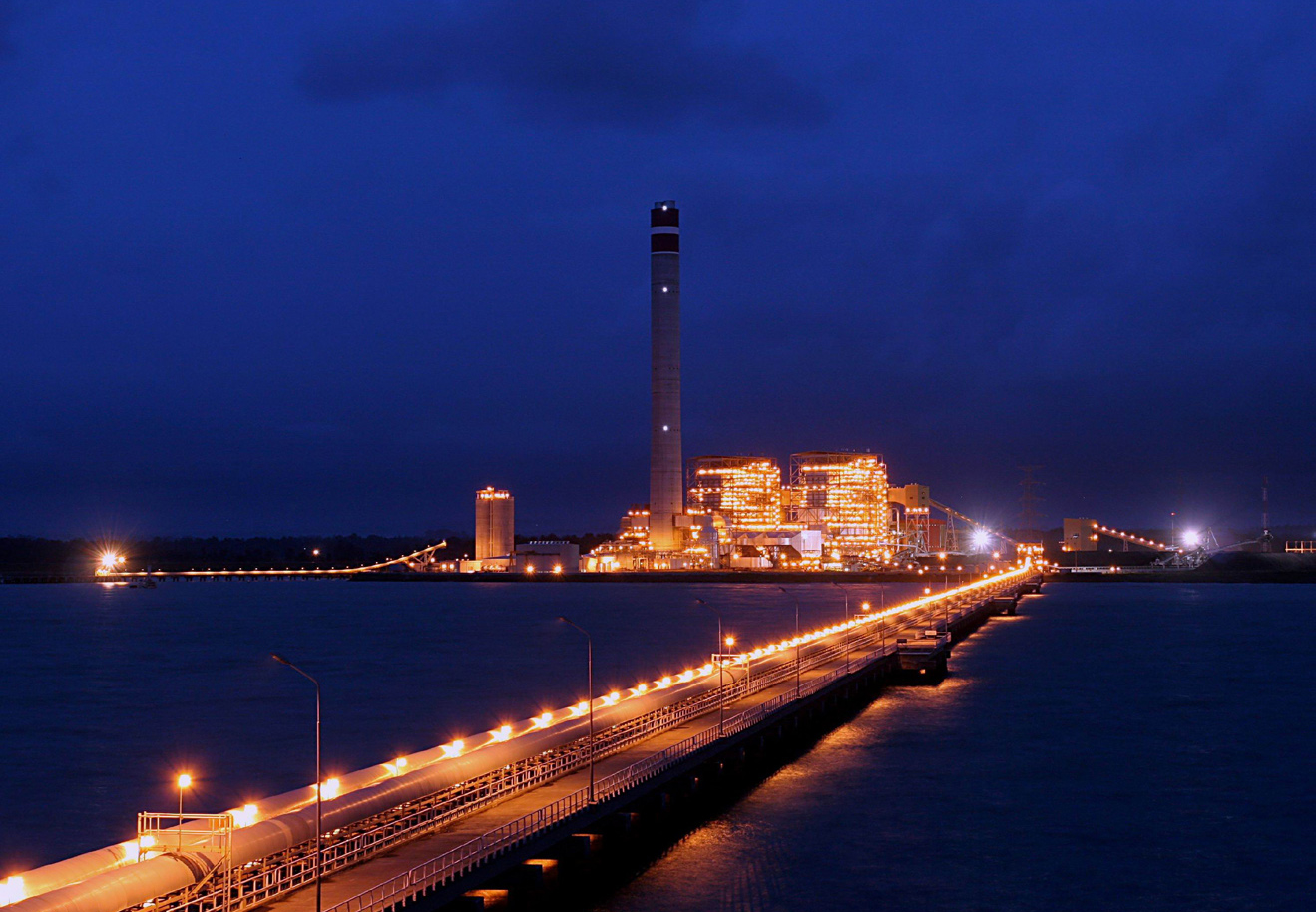 Tanjung Jati B Units 1 and 2
PT Central Java Power (Sumitomo Corporation)
Jepara, Jawa Tengah, Republic of Indonesia
Plant Owner
PT Central Java Power (Sumitomo Corporation)
Plant Name
Tanjung Jati B
Location
Jepara, Jawa Tengah,
Republic of Indonesia
EPC Contractor
Sumitomo Corporation
B&W Consortium Scope
B&W subsidiaries, in consortium with units of Black & Veatch, supplied:
Complete boiler island for two coal-fired units, from ship unloaders to the stack, including:

coal handling with stacker/reclaimers and conveyors
structural steel
coal silos
ash handling
limestone and gypsum handling
environmental equipment
electrical, including motor control centers, switchgear, and power/control wiring
instrumentation, including stack emissions monitoring system
auxiliary piping systems
technical advisory services for erection technical advisory services during startup and commissioning
Boiler Specifications
Boiler type: Pulverized coal-fired radiant drum boiler (RB Carolina-Type)
Design fuel: Indonesian low sulfur coal
Capacity: 2 X 660 MW net
Steam flow: 5,099,000 lb/h (642 kg/s)
Superheater outlet pressure: 2527 psig (17.4 MPa)
SH/RH outlet temperature: 1006/1001 F (541/538 C)
Environmental Equipment
Other Equipment Supplied by B&W
B&W Roll Wheel® pulverizers with DSVS® rotating classifiers Sootblower boiler cleaning system by Diamond Power International, Inc. (DPII), a B&W subsidiary
Bottom ash system supplied by Allen-Sherman-Hoff, a division of DPII
Contract Order: 1995
Commercial Operation: 2006
Project Facts
Power purchase agreement signed between PT Perusahaan Listrik Negra (Persero) and PT CEPA Indonesia – September 1994
Project Commencement – April 1997
Project was suspended for five years due to Asian currency crisis in 1998. Resumed in 2003 and was completed under Sumitomo's leadership.
The limestone wet FGD system utilizes seawater for makeup.
---