Wet Gas FCC Scrubbers
Effective and proven fluid catalytic cracking (FCC) emissions control
With our acquisition of certain assets of Hamon Research-Cottrell in 2022, B&W is now a licensee of the ExxonMobil wet gas scrubbing (WGS) technology which allows refiners to reliably meet stringent fluid catalytic cracking (FCC) emissions regulations with well-proven technology.
Developed by ExxonMobil in the 1970s and now licensed by B&W, the WGS technology removes particulates and sulfur dioxide (SO2) by intimate mixing of the flue gases with an aqueous scrubbing liquid. The technology can also be enhanced to meet tighter restrictions on nitrogen oxides (NOx) or particulate.
Refiners can take advantage of B&W's more than 155 years of experience and global leadership position in providing energy and air pollution control equipment to a wide range of industries.
Download Wet Gas Scrubber Brochure (PDF)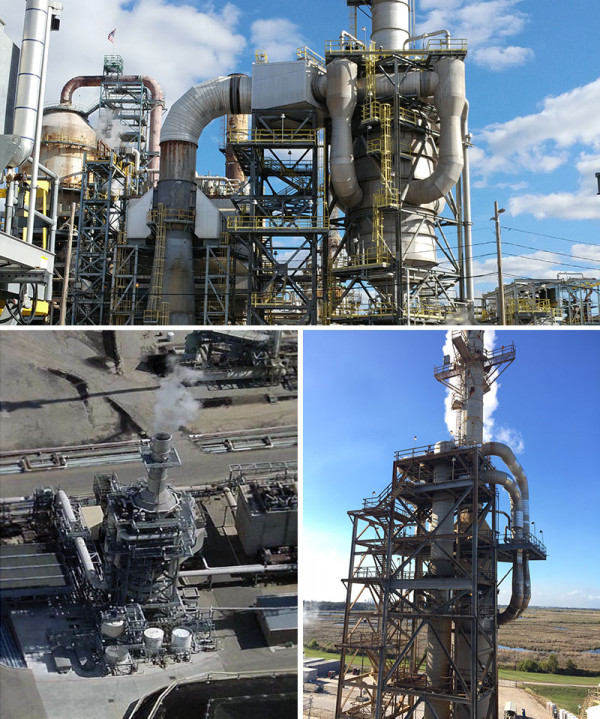 Easily retrofits into existing plants
WGS technology can be retrofitted into full-burn or partial-burn FCC units, even those with first-generation carbon monoxide (CO) boilers and very low flue gas pressure.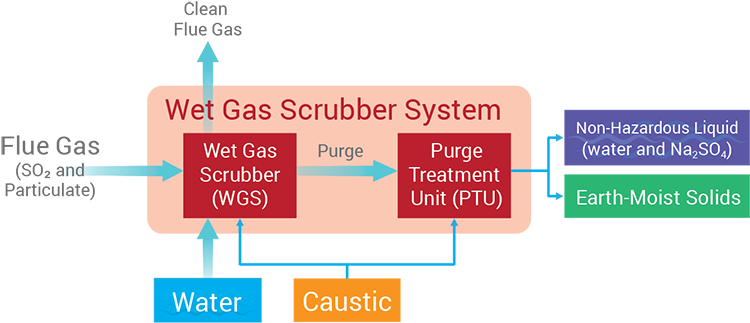 The typical WGS project scope includes the scrubber vessel from the flue gas inlet to the stack, the recirculation pumps and piping, scrubber instrumentation and control, caustic and water make-up systems, scrubber purge, and the purge treatment unit to produce solids for disposal and non-hazardous liquid.
Wet gas scrubbing technology advantages:
Avoids costly CO boiler upgrades with inlet scrubber pressures as low as zero inches of water
Maximizes cat cracker availability – scrubber run lengths match longest FCC up-time in the industry
Meets or exceeds stringent particulate and sulfur oxides (SOx) emission regulations
Produces non-hazardous liquid
Collects catalyst suitable for direct low-cost disposal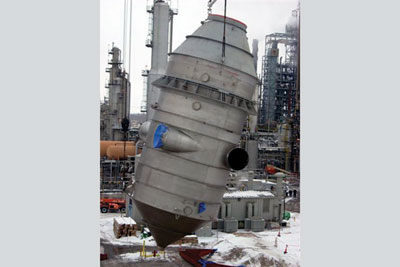 Wet Gas FCC Scrubber Installation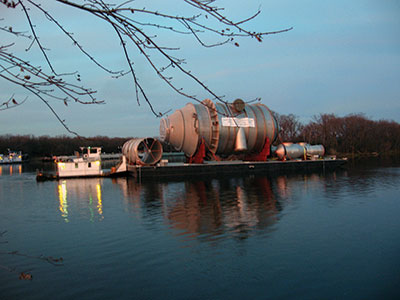 High reliability
Since introducing the technology in the 1970s, more than 50 FCC units have been fitted with wet gas scrubber systems worldwide. The robustness of the fundamental design is evidenced by many of the earliest units which continue to perform today. Subsequent improvements in design, performance and capital cost have continued to advance the technology while maintaining the integrity and reliability of the system. With run lengths more than four years and matching the longest FCC up-time in the industry, Wet gas scrubber units have typically operated until the FCC is ready for its turnaround.
Two available wet gas FCC scrubber designs provide flexibility for any application
High Energy Venturi (HEV)
Preferred choice full-burn units when flue gas pressure is high
Uses gas pressure to push gas through venturi
Gas kinetic energy breaks liquid into small droplets
Jet Ejector Venturi (JEV)
Preferred choice for partial-burn units when flue gas pressure is low
Liquid flow in the venturi creates suction pressure
Has lower back pressure than any other available scrubber
Liquid kinetic energy breaks liquid into drops
Ideal for retrofits with older CO boilers that cannot take high back pressure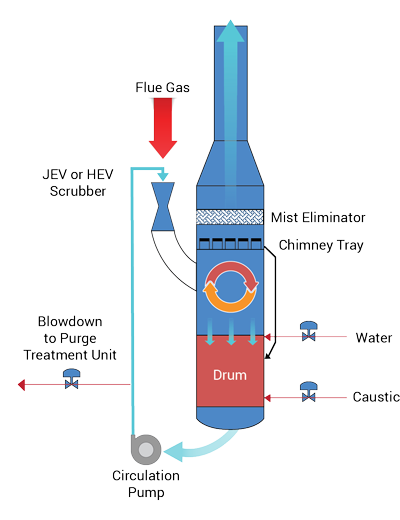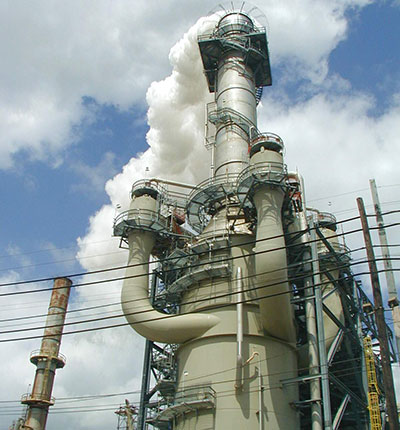 Unique applications for combined particulate and acid gas removal
Serving the Petrochemical and Refining Industry