Success Stories
From The Leader in Clean Power Production Technologies
Waste-to-Energy Refuse-Derived Fuel Case Study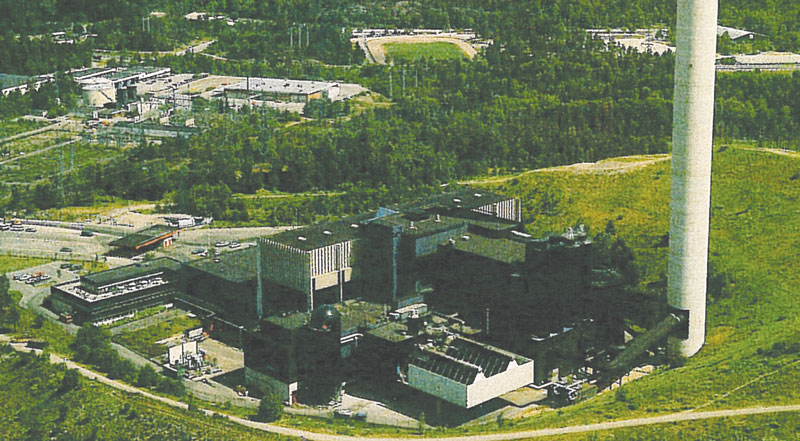 Large Capacity Municipal Solid and Industrial Waste (RDF) Line – Högdalen Plant
In co-ownership with the city of Stockholm, Sweden, AB Fortum Värme signed a contract in July 2002 for the building of a new waste-to-energy line, P4, at its plant in Högdalen.
The plant capacity
With a combustion capacity of 37 tonnes waste an hour (9.2 MJ/kg), Högdalen P4 is the largest single unit yet undertaken by Babcock & Wilcox Renewable (B&W).
Apart from the large capacity, the Högdalen unit is characterized by flexibility. The plant is capable of burning municipal solid waste (MSW) and industrial waste – mainly refuse-derived fuel (RDF).
The nominal capacity of the plant is 34 t/h waste at a heat value of 10 MJ/kg, corresponding to approximately 275,000 t/year. The boiler generates 115 t/h steam at 36 bar, 400ºC.
Scope of supply
By using a combination of new and proven technologies, this waste-to-energy unit has been designed to fit into a small space between the existing units at Högdalen.
B&W's supply includes a furnace/boiler with economiser, a complete ash/slag system and a system for transporting fly ash from the boiler rear pass. Furthermore, a deNOX plant (dosing of ammonium to the first boiler pass) and a complete electrical and DCS system are included. The building structural steel is also part of the supply.
The grate is a combined water- and air-cooled VølundTM grate. The waste will be supplied through a water-cooled feeding chute into a fuel pusher, thus ensuring homogenous feeding without the risk of backfires. The new plant supplies steam to two existing steam turbines.
Fast, flexible fuelshifts
The Högdalen plant is designed with flexibility in mind and is capable of burning MSW and RDF. The main fuel MSW is incinerated five days a week and generates a heating value of 10 MJ/kg. Two days a week the plant combusts RDF.
The heating value of RDF is 16 MJ/kg. Shifts are quick, with the entire process taking less than 2 hours.
Inconel® cladding for protection
Inconel® cladding is used to protect the boiler tubes on the first and second boiler passes, while water and steam blowers clean the heating surfaces in the second and third boiler passes and economiser.
PDMS and piping
As with other projects, B&W uses its Plant Design Management System (PDMS) throughout the design and engineering process. This has been very useful in meeting challenges, such as creating the best capacity in a small space between existing units. The project includes a total of 3.4 km of pipes and 6,300 pieces. Högdalen was handed over in March 2006.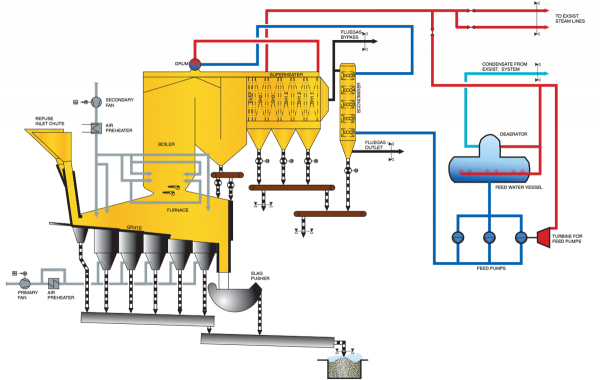 ---