Success Stories
From The Leader in Clean Power Production Technologies
SUEZ Recycling and Recovery UK Ltd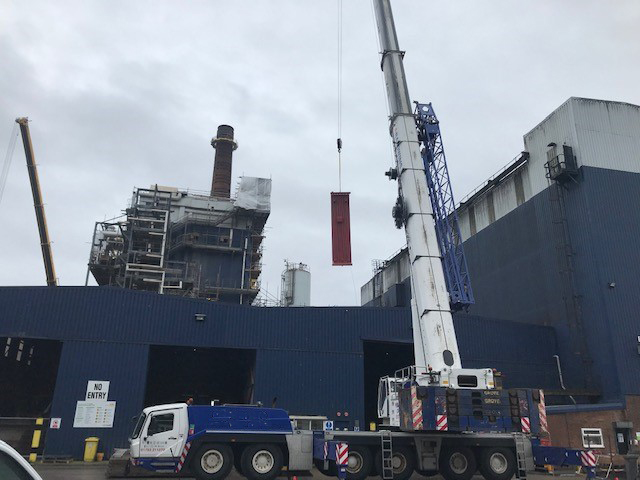 Water-Cooled Inconel® Panels in Furnace – Bolton, England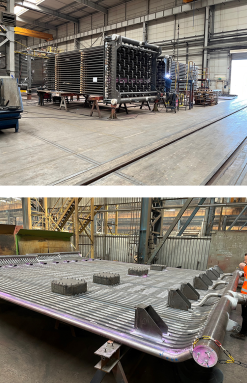 Client: SUEZ Recycling and Recovery UK Ltd
Year: 2022
Milestones
Contract: 06-04-2021
Production start: 16-05-2022
Installation completion: 18-11-2022
Pressure test: 28-10-2022
Data
Fuel: Waste
Design temperature: 275 °C
Design pressure: 59 bar(g)
Project Description
In 2021, Babcock & Wilcox Renewable Service (B&W) won the order from SUEZ Recycling and Recovery UK for engineering, manufacturing, delivery and installation of new Inconel®-cladded furnace walls for the Greater Manchester Combined Authority (GMCA)-owned Thermal Recovery Facility at Raikes Lane, Bolton, England.
High combustion temperatures were causing extensive wear on the existing refractory lining and substantial slag accumulation on the furnace walls. The consequence was a negative impact on the combustion process and high maintenance costs.
The new water-cooled side walls are integrated with the furnace and connected to the boiler drum as a natural circulating unit. This allows the absorbed heat to be added directly to the steam production.
The scope included 2 x 40 m2 Inconel-cladded panel walls.
The walls were delivered in large pieces secure straightness of the panels and minimize construction time.
Inconel welding in workshop
Inconel cladding was welded in one layer using cold metal transfer (CMT). The welding was performed with vertical drops using an oscillating welding machine. Minor corrections to the machine-welded Inconel was performed by TIG welding. Inconel filler material was alloy 625 (NiCr22Mo9Nb) with Fe content below 1%.
Inconel welding on site
Two layers of Inconel cladding were manually welded to construction joints. Welding was performed with vertical drops using an oscillating welding gun. The boiler was cooled through natural water circulation during the welding.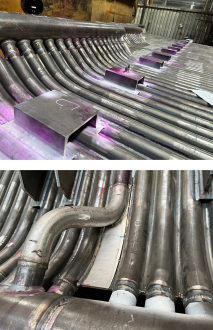 Project scope
CFD modelling
Dismantling of existing furnace walls
Inconel-cladded boiler walls
Boiler drum and piping work to and from the panel walls
Installation of the delivered scope of supply
Inconel welding on site
Refractory
Insulation and cladding
Transport
Third party approval
Pressure testing
Documentation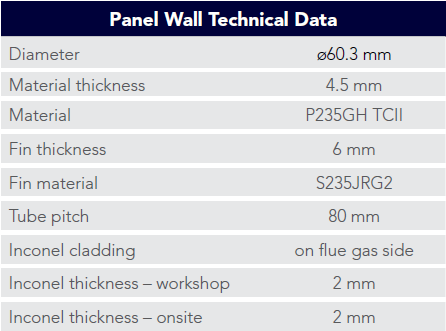 ---