Success Stories
From The Leader in Clean Power Production Technologies
Recovered Non-Shredding WtE Case Study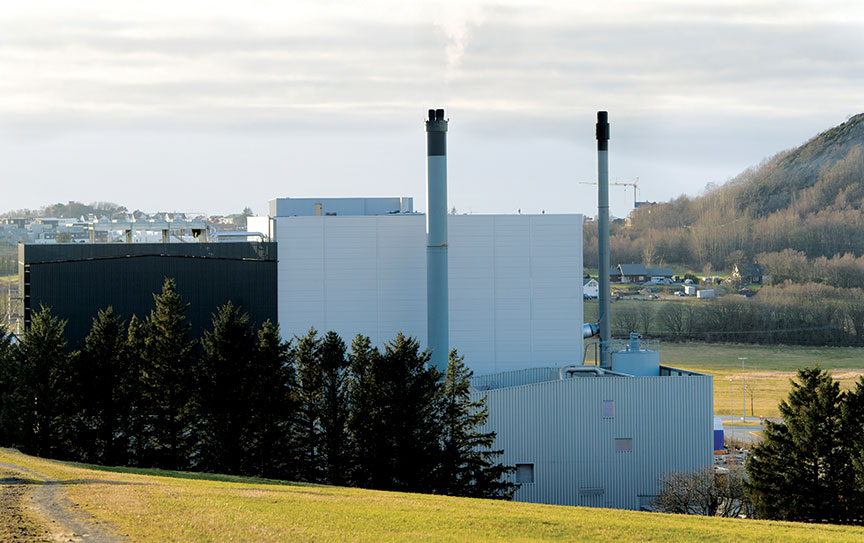 Waste-to-Energy Technology — Forus Energigjenvinning 2 AS Plant
The Forus 2 waste-to-energy plant in Stavanger, Norway has a total nominal capacity of 110,000 tonnes of waste per year.
The first sod for Forus 2 was cut in 2010, and the plant was put into operation in October 2012. Forus 2 is built with state-of-the-art technology and has a capacity of 8 tonnes of waste per hour. With an expected yearly operation time of more than 8,000 hours, the total combustion capacity is around 65,000 tonnes a year.
The recovered energy is utilised for the district heating network. Thereby, district heating is secured for the inhabitants of Sandnes, Sola and Stavanger.
Our scope of supply
Babcock & Wilcox Renewable (B&W) was selected for the turnkey engineer-procure-construct (EPC) contract not including civil parts.
Our supply included engineering, manufacturing, delivery, construction and commissioning of the complete plant including VølundTM technology combustion equipment with waste crane, complete steam boiler, flue gas cleaning and energy recovery of the whole process plant. Furthermore, our supply includes the necessary mechanical and electrical equipment enabling the plant to treat approximately 8 tonnes of waste an hour at a calorific value of 11 MJ/kg.
Winning technology
Forus 2 is equipped with B&W's Vølund technology. Our unique DynaGrate® combustion grate provides Forus Energi-gjenvinning with high efficiency combustion and energy utilization. DynaGrate has been continuously updated and is among the most reliable and optimal grates in today's market.
The DynaGrate is ideal for burning both domestic and industrial waste without any preliminary processing. Typically, shredding of waste can easily cost about 15 € per ton which is not needed with our solution. Our cost-saving solution is one of the reasons we were awarded the contract.
---