Success Stories
From The Leader in Clean Power Production Technologies
Prairie State Generating Company Case Study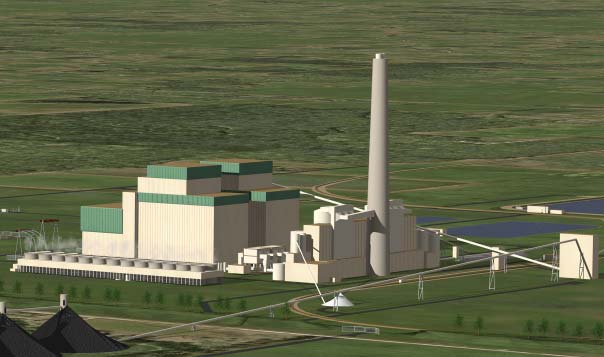 Prairie State Generating Company
Prairie State Energy Campus
Washington County, Illinois
Plant Owner
Prairie State Generating Company (PSGC)
Plant Name
Prairie State Energy Campus
EPC Contractor
Bechtel Power Corporation
Location
Washington County, Illinois
Contract Order: 2007
Planned Commercial Operation
Unit 1, 4th quarter, 2011
Unit 2, 3rd quarter, 2012
B&W Scope
Supercritical, spiral woundcoal-fired boilers
Construction advisory services
Startup and commissioning advisory services
Boiler Specifications
Boiler type: Pulverized coalfired SWUP™ supercritical boiler
Design fuel: Illinois bituminous coal
Capacity: 2 X 800 MW (net)
Main steam flow: 5,910,150 lb/h (745 kg/s)
Superheater outlet pressure: 3780 psig (26 MPa)
SH/RH outlet temperature: 1055/1055 F (568/568 C)
Environmental Equipment
High velocity DRB-4Z® low NOx burners
Selective catalytic reduction (SCR) NOx removal system
Other Equipment Supplied by B&W
B&W Roll Wheel® pulverizers, Series 98, with DSVS® rotating classifiers and Auto-Spring™ loading system
Sootblower boiler cleaning system
Powerclean™ intelligent sootblowing system
Project Facts
The boilers were originally designed for another project and were partially fabricated when that project was canceled.
The design of these boilers was then modified to adapt to the requirements of the Prairie State Energy Campus project, including a change in fuels from Powder River Basin sub-bituminous coal to Illinois bituminous coal.
The boilers burn coal from a mine adjacent to the power plant.
Electricity produced is dedicated to supply eight Midwestern-based public power utilities serving customers across nine states.
Sectional Sideview of Prairie State Units 1 and 2.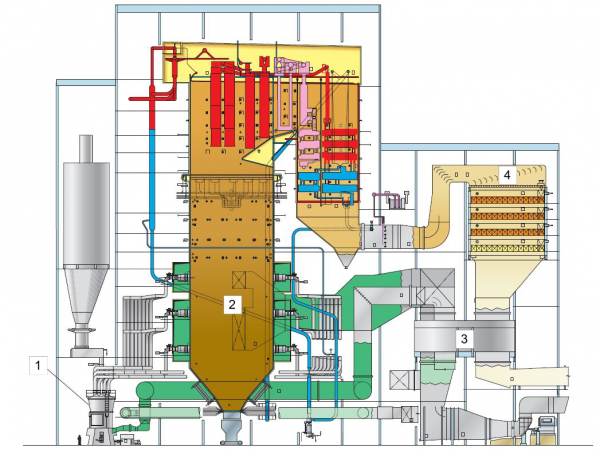 ---