Success Stories
From The Leader in Clean Power Production Technologies
Landskrona Incineration Plant Case Study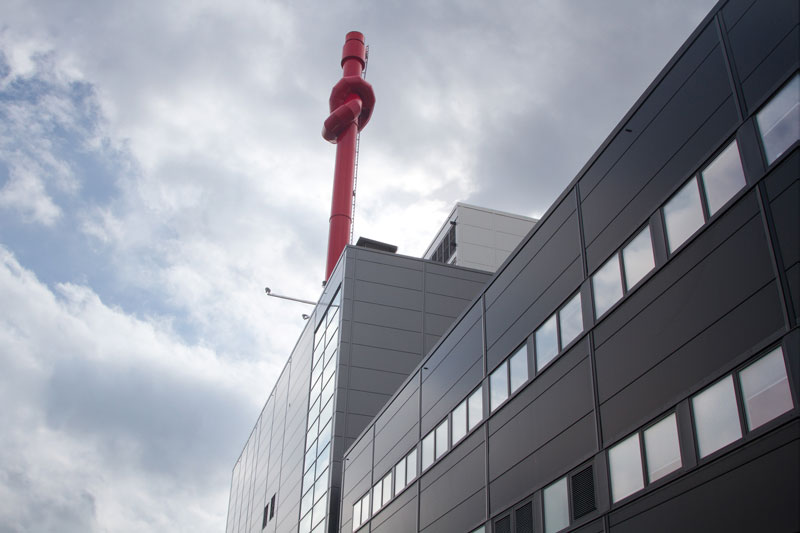 Waste-to-Energy Technology
Multi-Fuel Fired CHP Plant
Project Overview
Babcock & Wilcox Renewable (B&W) was awarded a contract by Landskrona Kraft AB to supply a multi-fuel plant for the combustion of refuse-derived fuels (RDF) from plastic, wood and cardboard production. The plant went into commercial operation in October 2012.
The contract for the Landskrona project goes hand in hand with our strategy to supply both expertise and state-of-the-art VølundTM technology for all kinds of waste combustion processes.
For this project, we supplied the complete plant including cranes, feeding system with hopper, two-piece vibrating grate, boiler with selective non-catalytic reduction (SNCR) system, burners, sootblowers, water cleaning system and feedwater system. We also supplied various auxiliary equipment and the electrical system including a DCS system, a semi-dry flue gas cleaning equipment with fly ash system and residual silo, a Continuous Emissions Monitoring System (CEMS), a GMABTM flue gas condensing system and a chimney.
Tomorrow's plants
The new facility in Landskrona, Sweden, is part of a new generation of plants capable of burning a wide range of biomass and sorted waste fuels. It is a further development of the plants that B&W has delivered to date.
Trends show an increasing demand for advanced technology to exploit a wide range of resources. New fuels, generated from materials ranging from sorted industrial waste to wood chips, will help meet European Union (EU) requirements for a reduction in emissions of greenhouse gases. Our multi-fuel combined heat and power plant in Landskrona is ready to face the challenges of the future due to our 2-step water-cooled vibration grate.
Cost-saving solutions
The facility in Landskrona is able to process both biomass and refuse-derived fuels, all of which are very attractive, cost-effective options.
The flexibility of our multi-fuel solutions means that our customers do not have to store biomass fuel or ship it in from other regions. The multi-fuel energy plant in Landskrona can switch between fuels and maintain a steady production using locally available biomass throughout the year, resulting in significant cost savings on transport and fuel storage.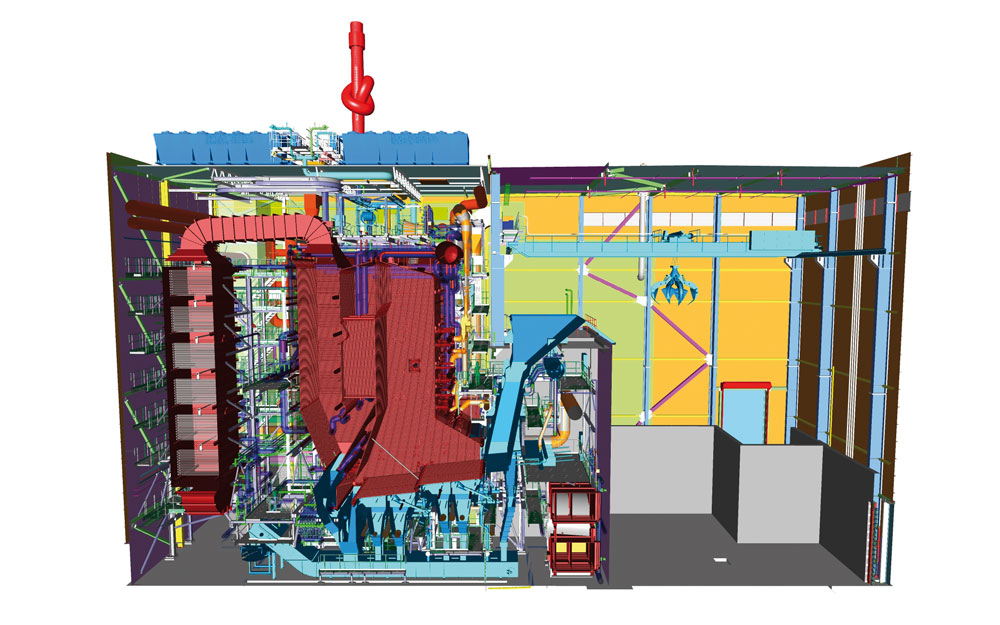 ---