Success Stories
From The Leader in Clean Power Production Technologies
Keephills Unit 3 Case Study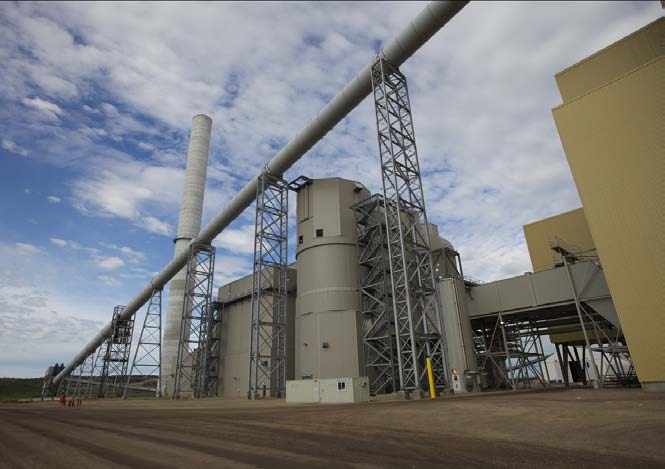 Spray Dryer Absorber, Pulse Jet Fabric Filter and Mercury Control Systems
TransAlta and Capital Power
Wabamun, Alberta, Canada
Contract Order: 2007
Commercial Operation: 2011
Overview
Babcock & Wilcox spray dryer absorber (SDA) systems feature a combination of design components to provide a level of reliability and sulfur dioxide (SO2) removal efficiencies that are among the highest in the industry.
B&W is the exclusive North American licensee of GEA Process Engineering A/S, Denmark, for the GEA Niro SDA process. The GEA Niro SDA is globally recognized by the power generation industry as the dry scrubber technology of choice.
Features of the system include a unique flue gas dispersion system for optimal gas and reagent mixing, a low maintenance rotary atomizer with a slurry capacity that is among the highest in the industry, large SDA chambers, and a complete reagent recycle system. Benefits include high SO2 removal efficiency, low capital cost, high system availability, and low operation and maintenance costs.
Boiler/Plant Information:
Unit 3:
495 MW
Boiler type:
Hitachi supercritical pulverized coal with natural gas for startup
Design fuel:
Western subbituminous
Project Summary
B&W's project scope includes an SDA system to limit SO2 emissions, consisting of 2 x 50% SDA vessels and reagent preparation system (for lime and recycle ash), a pulse jet fabric filter (PJFF), and a sorbent injection system using powdered activated carbon (PAC) to limit mercury emissions.
B&W Scope
Two SDA modules, size 10000 (16 meter)
Two Niro F800 rotary atomizers
SDA inlet and interconnecting flues
Lime preparation system with paste slakers
Recycle solids preparation system
Eight compartment plenum style PJFF with integral bypass
PPS/P84 filter bags
Pulse air cleaning system
Sorbent injection system for mercury control using PAC reagent
Results
Met all performance and reliability run guarantees
Project was structured using a variable price/fixed price arrangement and was executed on budget and below the original price estimate
3D Projection of Keephills Unit 3 SDAs and Pulse Jet Fabric Filter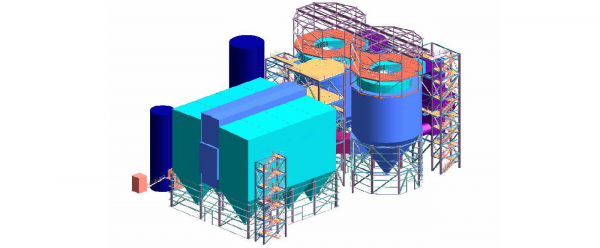 ---