Success Stories
From The Leader in Clean Power Production Technologies
Combined Heat and Power (CHP) Plant Case Study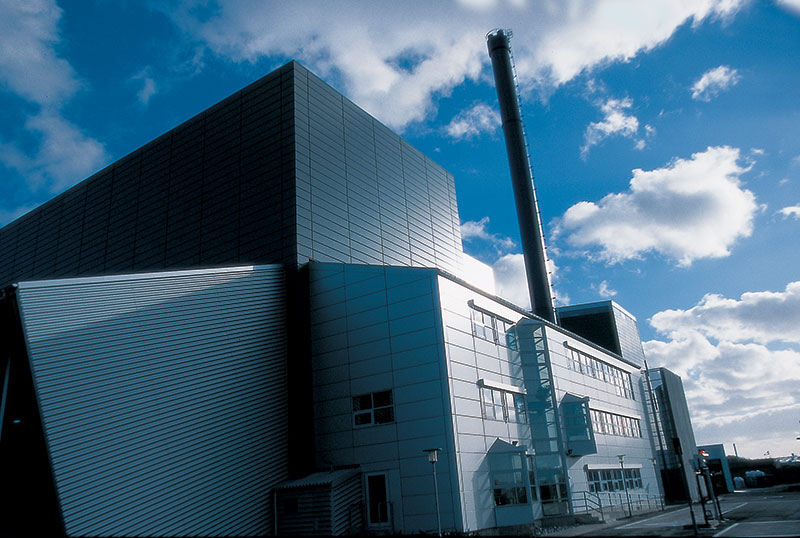 I/S REFA Waste Incineration to Energy — Nykøbing Falster Plant
The I/S REFA waste incineration plant in Nykøbing Falster, Denmark, about 120 km south of Copenhagen, is jointly owned by 13 municipalities. The company handles all collection and treatment of waste from the 13 municipalities and has approximately 65 employees.
Collection of waste
The company collects and treats all kinds of waste from households and industries on the two islands of Lolland and Falster, a total of about 200,000 tons/year. The majority of the waste is either combusted or recycled.
Combined heat and power plant
The first part of the waste-to-energy plant was built in 1983, and consists of lines 1 and 2, each with a capacity of 4 t/h. The lines are equipped with hot water boilers for supply of district heating to the city of Nykøbing Falster. They are in operation throughout the heating season and also function as back-up for line 3. The lines were completely renovated in 1998-99.
By 1995-96 the amount of waste had grown considerably, and a third line with a capacity of nine t/h for generation of electricity and district heating was planned. This combined heat and power line went into commercial operation in 1999, and now supplies the district heating requirement of the city in cooperation with lines 1 and 2 (740 TJ/year). In addition, line 3 supplies electricity (50 GWh/year) to the public electricity grid.
Residual products
The bottom ash from the three lines (approximately 20,000 tons/year) is recycled in the construction industry. The fly ash (approximately 3,000 tons/year) is collected in big bags, which are sent to Norway for use as an acid neutralisation agent at a waste-to-energy plant.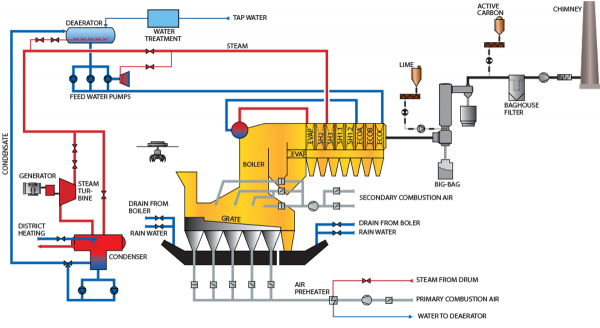 ---