Success Stories
From The Leader in Clean Power Production Technologies
American Electric Power (AEP) Case Study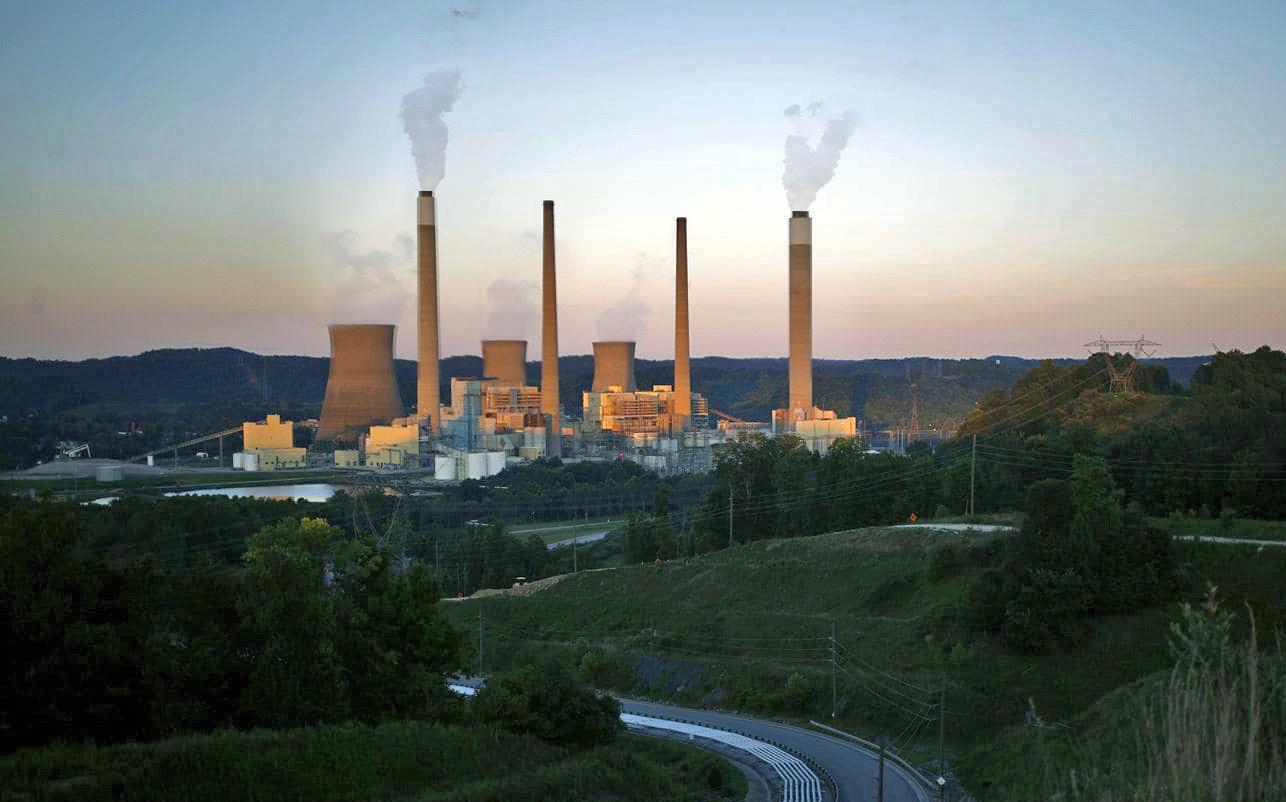 American Electric Power (AEP) Amos Power Plant, West Virginia, USA
Plant Description
The John E. Amos Power Plant in Winfield, West Virginia, is owned and operated by Appalachian Power, a subsidiary of American Electric Power (AEP). The nearly 3,000 MW of energy it generates is enough to power approximately two million homes.
The plant features three supercritical, dry-bottom boilers powered by a blend of low-sulfur coal and Northern Appalachian Basin high-sulfur coal. Unit 3 was started up in October 1973 as the first 1,300 MW power plant in the United States.
Project Challenge
When plant operators observed that the unit could not light off, they called upon Babcock & Wilcox (B&W) to help assess the condition of the ignition equipment and develop a plan to refurbish it to safe, reliable operation.
For the inspection, we pulled the internal guide tube assemblies from the unit and noted significant fly ash pluggage — up to 80 percent in some of the tubing. Several holes were also found in the tube assemblies and in the stationary guide tubes. In addition, some of the eddy plates were bent and not made or positioned to OEM specification; spark rod assemblies were in poor condition; and locking cams that fasten the atomizers and the unit's oil and air connections were inoperable because of accumulated residue.
Scope
Condition assessment of ignition equipment
Repair/refurbishment of 96 oil ignitors to OEM standards
Solution
As the exclusive provider of FPS® ignition equipment in the United States, B&W worked with AEP personnel to pull all 96 of the unit's ignitors and refurbish them to OEM standards. This included:
Cleaning ignitor combustion air
Installing a duplex blower to prevent ash buildup for long-term reliability of the ignitors
Repairing or replacing all internal assemblies to specification
Removing, test firing and reconnecting spark systems
Resetting ignitor oil pressure to 10% of the burner input, and installing pressure and flow gauges to control and monitor settings
Supplying troubleshooting guides and training to plant personnel for ongoing maintenance support
Results
The amount of time to accomplish full light-off went from as much as 14 hours down to about 45 minutes. The plant reported an immediate cost savings with the first light-off, and "significant" savings annually since the refurbishment.
View The PDF Version Of This Success Story
FPS Oil Ignitor
Use this quick guide to learn more about the vital parts of the FPS Oil Ignitor.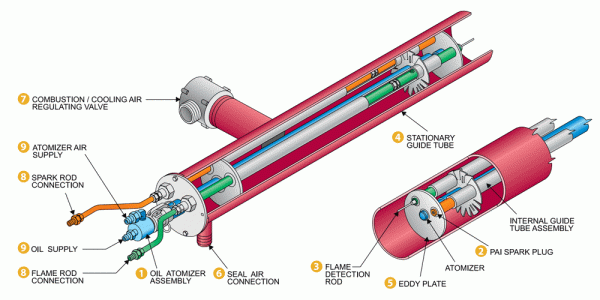 ---