Success Stories
From The Leader in Clean Power Production Technologies
IVM Eeklo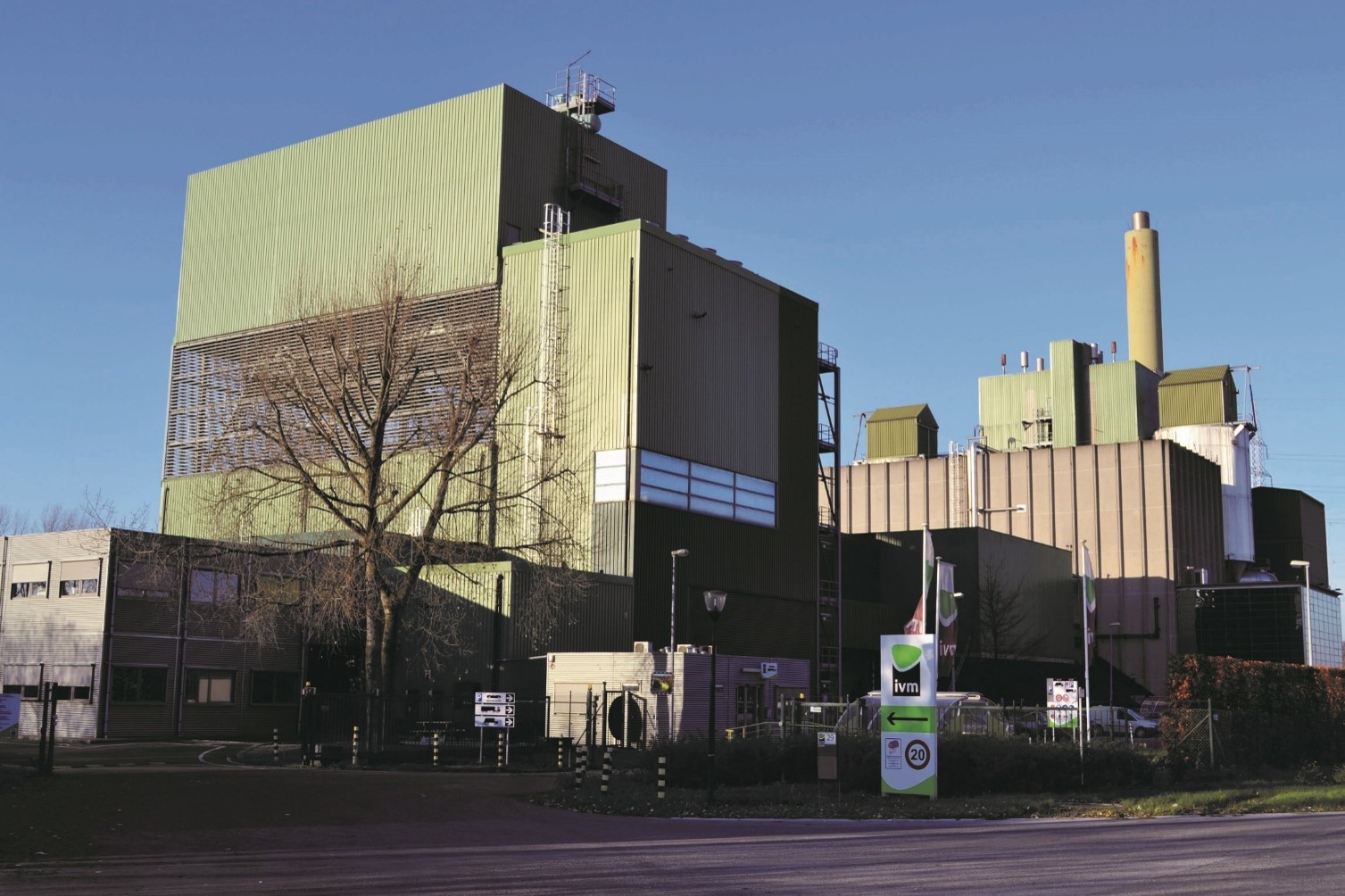 WTE Boiler and Furnace Upgrades - Eeklo, Belgium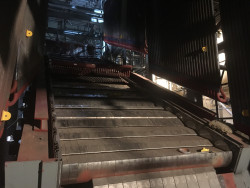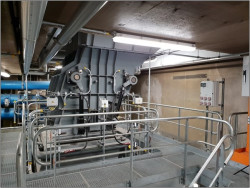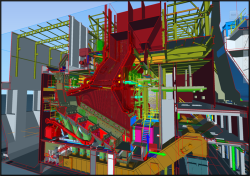 Client: Engie Fabricom, Industry South
Year: 2020
Milestones
Contract: 15-03-2018
Delivery on site: 15-04-2019
Hand over: 28-08-2020
Data
Fuel: Waste
Steam temperature: 415 oC
Steam pressure: 55 bar(g)
Project description
Babcock & Wilcox Renewable Service won the order of an extensive upgrade project for two identical waste-to-energy lines in Eeklo, Belgium.
The scope included engineering, manufacturing, delivery, construction advisory services, commissioning, testing, operator training, and project management for new feeding systems, grates, riddlings and slag handling systems, water-cooled furnaces, combustion air system, support burners and hydraulic system.
Computational fluid dynamic (CFD) models were utilized to determine new furnace geometry, secondary air nozzle and burner locations, and to predict the temperature distribution.
Scope of delivery
Feeding system
Waste feeding hopper, hydraulically operated feed damper, water-cooled chute, feeding pusher, and casing around the grate and boiler.
Combustion grate
Air-cooled hydraulically driven DynaGrate® combustion grate, 2.8 m wide and 9.9 m long
Siftings and slag system
Four air zones and sifting hoppers under the grate with a common submerged conveyor underneath the set of sifting hoppers and slag chute. The submerged conveyor, which is based on wet operation, feeds the siftings into an open container in an outside container hall.
Start-up burners
Two 12.5 MW start-up/support burners for natural gas including local instruments, valves and PLC.
Combustion air system
Basic design of primary, secondary and cooling air systems.
Water-cooled furnace
Water-cooled furnace constructed of panel walls and wear zones. Furnace walls use Inconel® cladding with the exception of front and rear roofs. Six riser pipes from new furnace connected to existing steam drum. Supply pipes for new furnace connected to existing downcomer pipes.
Furnace walls were pressure tested and Inconel cladded in workshop before delivery to site.
Galleries, platforms and support steel
Basic design of galleries, platforms and support structural steel for B&W Renewable supplied equipment.
Valves
Complete valve package.
Hydraulic system
Complete hydraulic system for grate, feeding pusher and damper in feeding chute including local instruments, valves and pipes and spill protection bin.
Results
An extended asset life is anticipated from these results:
Safer and easier daily maintenance
More stable combustion process
More stable steam production
Up to 12.5% higher energy recovery
Greater electricity production
Better permit compliance
35% less fly ash
Longer run time between outages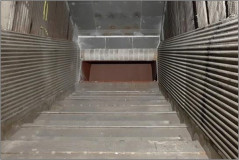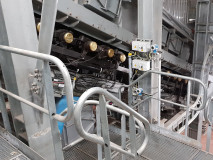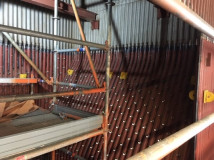 ---