Success Stories
From The Leader in Clean Power Production Technologies
Tekniska Verken i Linköping AB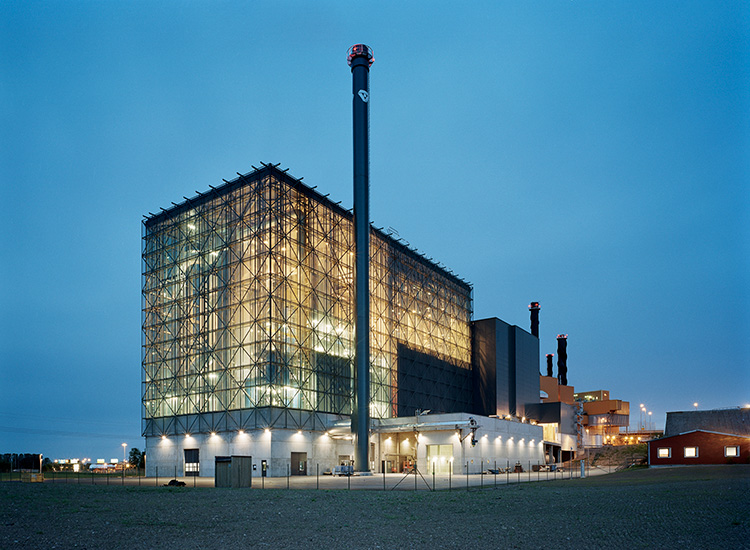 Panel Wall Replacement, Line 4 - Gärstad, Sweden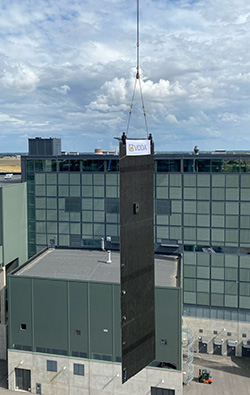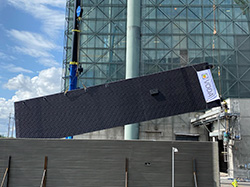 Client: Tekniska Verken i Linköping AB
Year: 2021
Milestones
Contact: 15-12-2020
Start of installation: 26-07-2021
Commissioning: 23-09-2021
Data
Fuel: Waste
Steam temp: 475°C
Steam pressure: 56 bar
Project description
In 2020, Babcock & Wilcox Renewable Service won the order to replace the panel walls at Gärstadverket P4, Sweden.
Scope of delivery included project management, engineering, design, purchasing, manufacturing, delivery, disassembly, assembly/installation,
testing, commissioning, trial run and documentation.
The scope of work was a comprehensive replacement of the boiler panel walls. The new panel walls have a tube pitch of 80 mm. The existing panels had a tube pitch of 100 mm. The total projected area for the new Inconel®-cladded panel walls was about 745 m2, cladded with
Inconel 625.
Inconel quality
Panel wall and screen tube materials with Inconel 625, 2 to 3 mm
thickness
Fe content ≤ 3% on the surface of the welded layer for mechanized
(automatic) welding
Fe content ≤ 8% on the surface of the welded-on layer for manual
welding
All Inconel 625 welding strings are overlapped by about 30 to 40%
of the previously laid welding string width.
The additive material used for the cold metal transfer (CMT)
welding method was comparable to the current standard.
Project Scope
Front wall
The delivery limit is the entire furnace roof, first pass front
wall and first pass roof.
Partition wall
The delivery limit is from the bottom header of the partition wall up to and including the outlet tubes from
the top header. In addition, it was delivered with an intermediate header with nozzles that form the transition between pitch 80 and pitch 100. Fourteen new support frames were delivered in a durable design that will compensate for the changed pitch in the partition wall.
Side wall
The delivery limit was from the bottom header up to and including the top header.
Technical specifications for front wall, partition wall and side wall
Tube pitch: 80 mm
Inconel 625 in layers of at least 2 mm thickness.
Panel tubes and nozzles: Ø60.3 x 4.5 mm in P235GH TC2, EN10216-2
Top header: Ø219.1 x 20 mm in 16Mo3, EN10216-2
Bottom header: Ø219.1 x 20 mm in 16Mo3, EN10216-2
Riser: Ø168.3x8 mm in 16Mo3, EN10216-2
Intermediate box Ø114.3 x 12.5 mm in 16Mo3, EN10216-2
Fin and casing: 6 and 10 mm in S235JR
All pressure parts were delivered with 3.1 certificate
Boiler suspension adjustment
Since the weight of the boiler in the replacement area was reduced by approx. 25,000 kg, an adjustment was made to the boiler suspension in the replacement area.
Refractory work
The refractory work consisted of removing the existing and installing new refractory on the furnace roof and all openings (e.g., SNCR nozzles, instruments nozzles, inspection doors, slag chute, and the sealings between the boiler walls and towards the slag chute, etc.)
The project scope of supply
Engineering and 3rd party approval
Calculation of the boiler suspension
Calculation of boiler circulation
New Inconel cladded membrane walls
Dismantling of old panel walls and installation of new membrane walls
Thermal insulation and cladding
NDT inspection
Pressure test
3rd party workshop inspections
Refractory work, including dismantling, installation and dry out
Documentation

---