Success Stories
From The Leader in Clean Power Production Technologies
Tekniska Verken i Linköping AB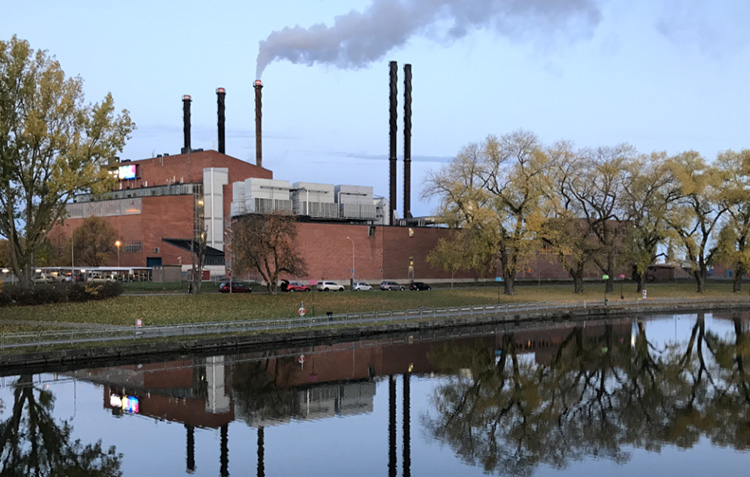 Onsite Inconel® Cladding - Linköping, Sweden
Client: Tekniska Verken i Linköping AB
Year: 2019
Milestones
Contract: 25-06-2019
Production start: 20-07-2019
Start on site: 23-07-2019
Boiler start-up: 21-10-2019
Data
Fuel: Waste wood
Steam temp: 475 °C
Steam pressure: 56 bar
Project Description:
Babcock & Wilcox Renewable Service scope of supply included project management, engineering, design, purchasing, construction and documentation for onsite Inconel® cladding at boiler panel walls on an existing waste wood-fired boiler (Line 3) in Linköping, Sweden.
The cladding was performed in the bottom portion of the first pass, including part of the rear, left, right and front walls.
The cladding area was approximately 260 m2 (extended). The Inconel cladding was performed according to:

EN 12952
PED 2014/68/EU
EN-ISO 15614-1 and 7
VdTÜV-Merkblätte 1156

Panel wall material P235GH, tube diameter 60.3mm, pitch 80mm
Cladding with Inconel 625 (2.4831), thickness 2mm, minimum 50% overlapping
Fe content for automatic process <8%
Fe content for semi-automatic and manual process <10%
Vertical panel walls were cladded by robot. Corners and bent tubes were cladded with semi-automatic and manual processes.
After cladding, testing included NDT, 100% penetrant testing on all start and stops (top and bottom) and 2% of the total cladded area.

---