Success Stories
From The Leader in Clean Power Production Technologies
Karlskoga Energi AB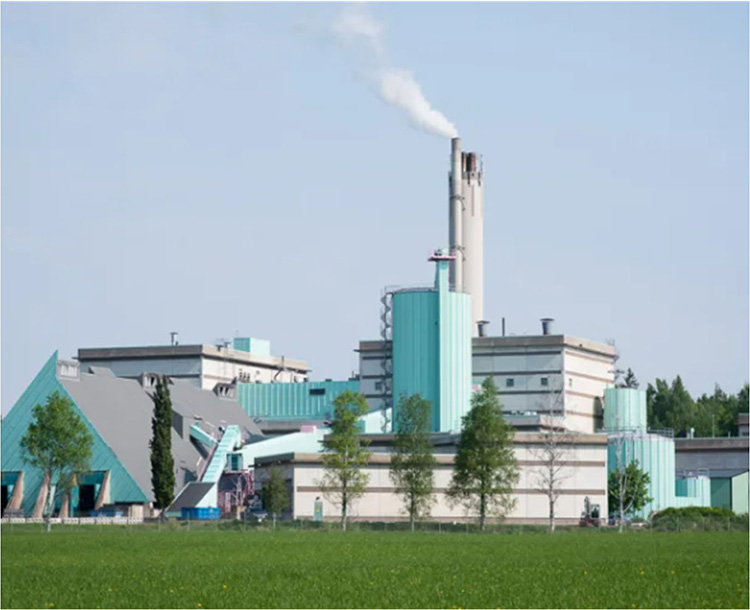 Economizer and Boiler Wall Replacement - Karlskoga, Sweden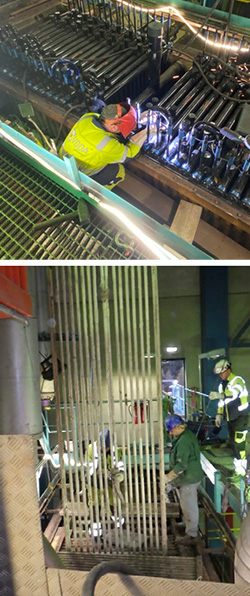 Client: Karlskoga Energi AB
Year: 2021
Milestones
Contract: 2021-04-16
Start on site: 2021-09-29
Pressure test: 2021-10-21
Hand over: 2021-11-29
Data
Fuel: Waste
Steam temp: 320°C
Steam pressure: 32 bar(g)
Project Description:
In 2021, Babcock & Wilcox Renewable Service won the project for replacement of the front boiler wall and economizers 1 and 2, as well as the installation of a new rapping device system for cleaning of the heating surface on a waste-toenergy plant (Line 1) in Karlskoga, Sweden.
Delivery includes project management, construction, design, manufacture, delivery, dismantling, installation, commissioning, testing and documentation.
The front wall was replaced one to one, and economizers 1 and 2 were replaced with a new design. Economizers 1 and 2 consist of 19 sections with 17 tubes each. For each economizer, new vents and drainage were installed, then connected to the existing system.
A new rapping device system was installed on the side wall consisting of 2 x 19 individual pneumatic hammers which strike against each header. Unlike the existing rapping system, the new system is pneumatic, using pressurized air as the medium.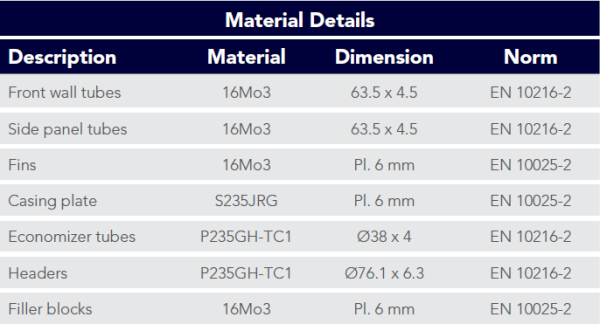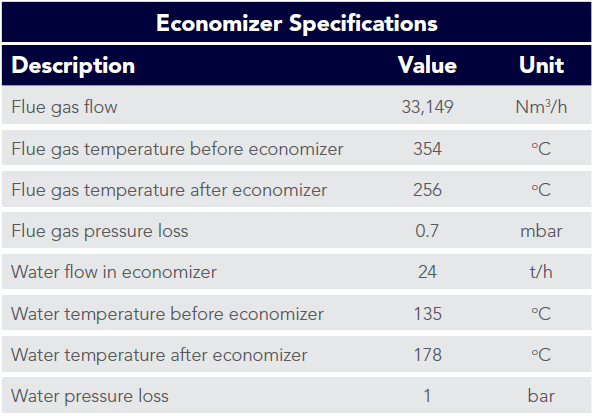 Scope of Supply:
Erection of scaffolding
Dismantling of existing front wall and economizers 1 and 2
Installation of new front wall and economizers 1 and 2
Sootblower system complete with control system and air addition
Insulation and cladding
NDT after EN 12952-5
Mechanical installation of all equipment included in the delivery, including dismantling of existing installations
Electrical installation of all equipment included in the delivery
Purchase of all equipment included in the delivery
Trial run and training of operating personnel
Operation, maintenance and quality documentation
CE marking for delivery in accordance with EN requirements

---